Fortnite V-Bucks Hike, Epic Layoffs & Jim Ryan Retires
Get ready, gamers! The gaming universe is buzzing with excitement, and we're here to bring you all the latest game news, upcoming releases, game reviews and previews, and thrilling deals and promotions. Buckle up and prepare to embark on an epic journey through the exhilarating world of gaming!
Key Takeaways
Get ready for the biggest gaming news of 2023!
Explore an exciting world of gaming with new releases, deals and promotions, plus amazing giveaways!
Stay up to date on company news and industry updates to get the most out of this ever-changing landscape.
Disclaimer: The links provided herein are affiliate links. If you choose to use them, I may earn a commission from the platform owner, at no extra cost to you. This helps support my work and allows me to continue to provide valuable content. Thank you!
Hot Off the Press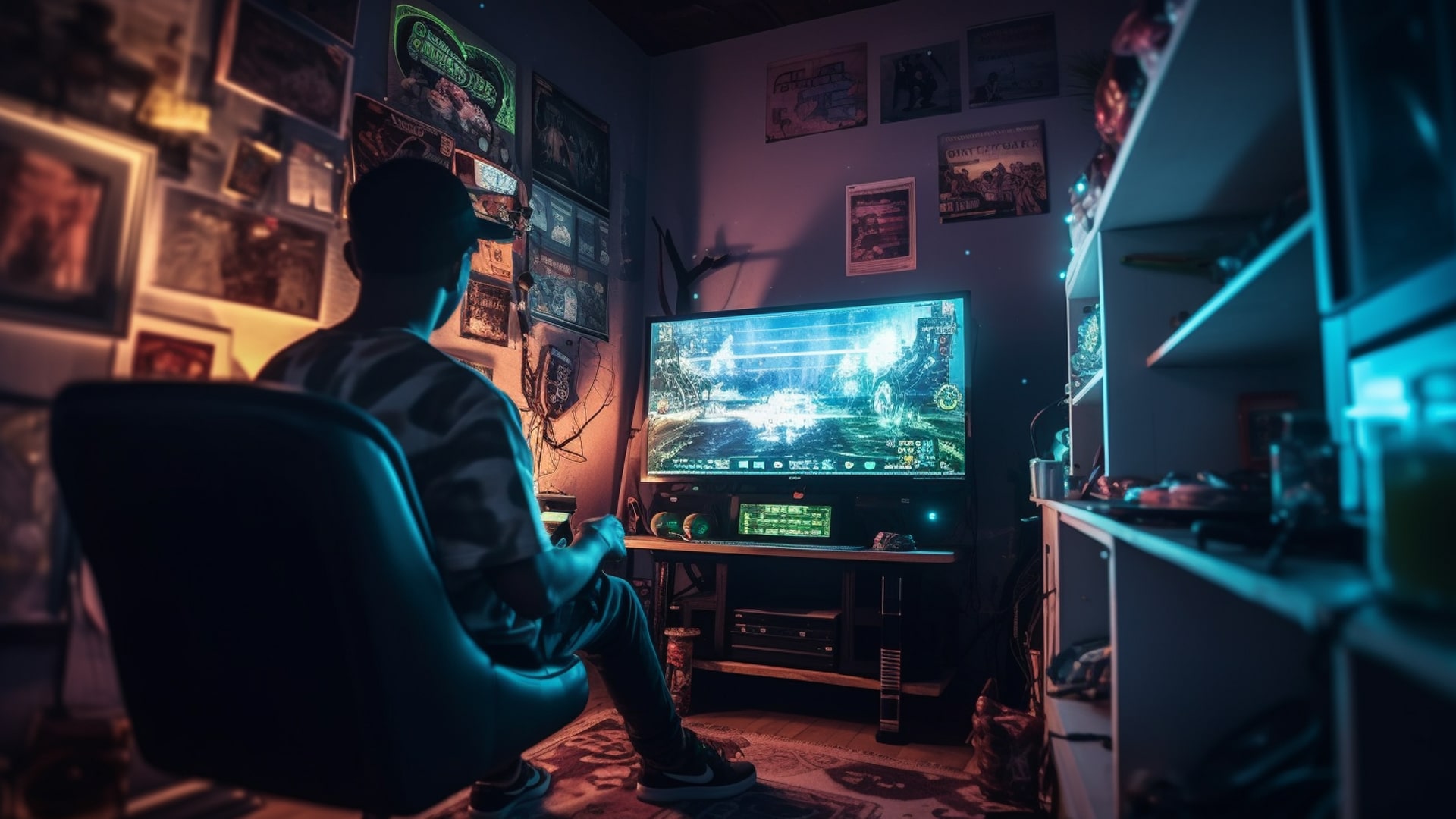 Hold on to your controllers! The gaming world is shaking with recent news that'll leave you on the edge of your seat. The Fortnite V-Bucks price increase has players reeling, while the Epic Games layoffs send shockwaves through the industry.
And if that's not enough, the PlayStation leadership is undergoing a dramatic change.
Fortnite V-Bucks Price Hike
The Fortnite V-Bucks price hike is taking the gaming community by storm! Epic Games revealed their plans to raise the prices of V-Bucks and some real money content packs, affecting players across various devices. With economic factors and inflation driving this change, the gaming landscape is shifting, and the impact of this price hike will be felt by players who purchase V-Bucks and content packs, as well as those who use V-Bucks to acquire in-game items.
Epic Games sees the Fortnite V-Bucks price hike as a strategic move to stay competitive in the gaming industry. Get ready for some changes!
Epic Games Layoffs
In a surprising turn of events, Epic Games announced layoffs affecting around 830 employees, or 16% of its workforce. Citing the need to reduce costs and restructure its business to remain competitive in the gaming industry, the layoffs have had a significant impact on the gaming world, leaving many employees without severance pay or other benefits.
The Epic Games layoffs underscore the reality that constant adaptation and innovation are vital in the dynamic gaming industry.
PlayStation Leadership Change
As if the gaming world needed more excitement, a thrilling change in PlayStation leadership has been announced! Jim Ryan, the president and CEO of Sony Interactive Entertainment (SIE), is leaving his position, and Hiroki Totoki will assume the role of Chairman of SIE effective October 2023, later becoming Interim CEO from April 2024.
This leadership shake-up is set to bring fresh ideas and perspectives to the gaming industry, and we can't wait to see what's in store!
Upcoming Releases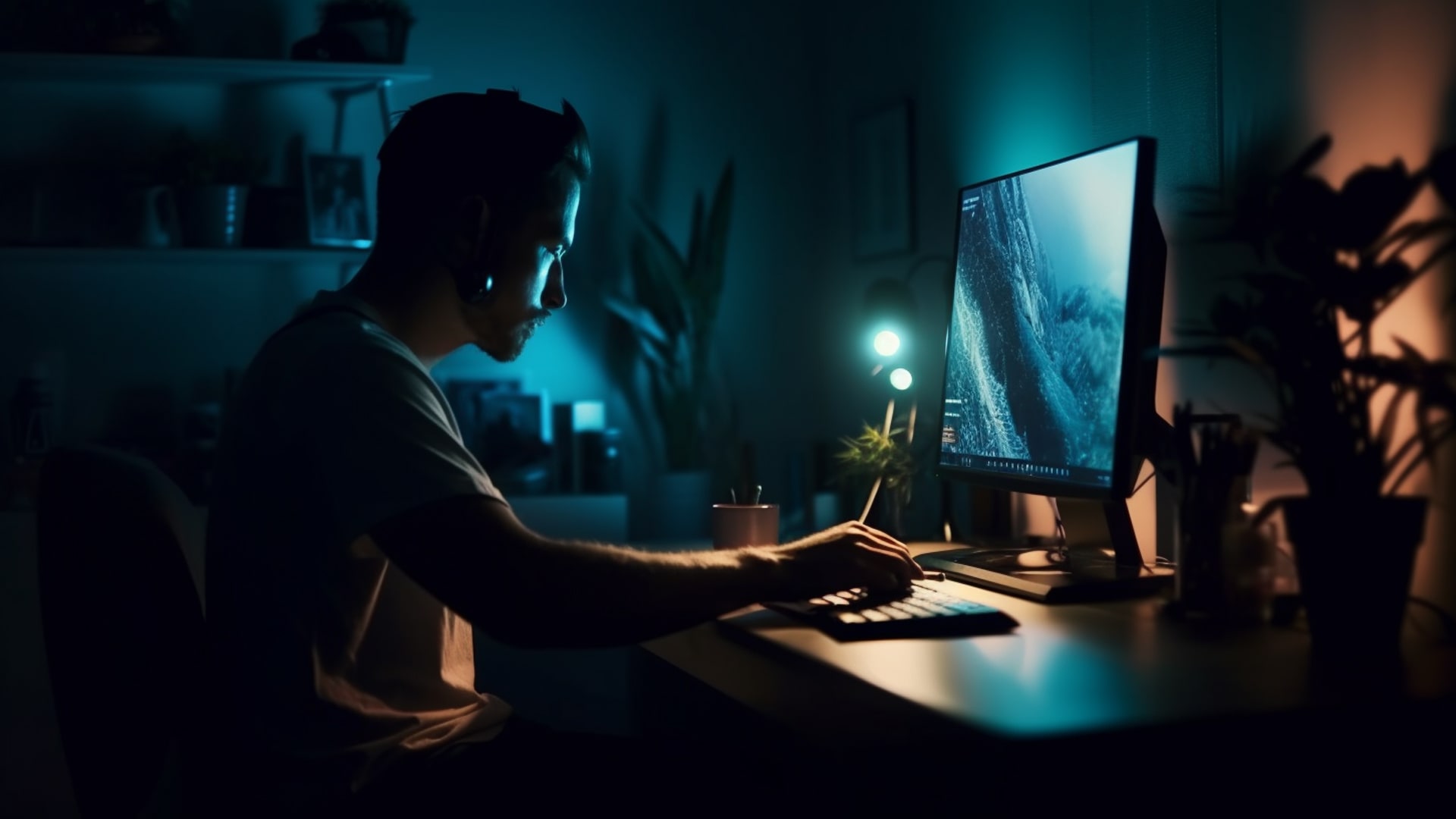 From PC to console, mobile, and streaming platforms, there's no shortage of fantastic new game releases on the horizon. Keep in mind that the release date is subject to change, but that only adds to the anticipation on your favorite platform!
Now, let's explore the realm of anticipated game releases and discover the thrilling adventures we can expect to lie ahead.
PC Version Launches
Get ready, PC gamers! A plethora of exhilarating PC version launches are coming your way, including titles like:
Assassin's Creed: Mirage
Forza Motorsport
Total War: Pharaoh
Bomb Rush Cyberfunk
Wildmender
Chess & Guns
Counter Strike 2
These releases promise breathtaking graphics, improved gameplay, and innovative features that aim to redefine your gaming experience. Get ready to immerse yourself in the newest and most exceptional PC games!
Console Game Debuts
Console gaming enthusiasts, rejoice! The upcoming console game debuts are sure to quench your gaming thirst. The Final Horizon Update for Sonic Frontiers brings three new playable characters to the mix, while the highly anticipated launch of Super Mario Odyssey promises to be a thrilling adventure for fans of the beloved franchise.
As we eagerly await the release of these fantastic games, it's clear that the future of console gaming is brighter than ever!
Mobile and Streaming Platforms
For those who love gaming on the go or streaming their favorite titles, a world of opportunities awaits you! With a vast array of mobile and streaming platforms like:
T-Mobile TV
Amazon Prime Video
Hulu
Netflix
Disney Plus
Max
Roku
Apple TV
Amazon Fire TV
Nvidia Shield
Google Chromecast
There's no shortage of games to play and enjoy.
Plus, the upcoming game Subpar Pool will be available on mobile, Steam, and the Switch, offering even more gaming options for players. So whether you're a casual player or a hardcore gamer, there's always something new and exciting to discover in the realm of mobile and streaming platforms.
Game Reviews and Previews
Wondering what to play next? We've got you covered! Dive into the world of game reviews, previews, and featured game spotlights to find the perfect game that'll keep you hooked for hours on end.
From Metacritic to Game Informer, Gamerant, The Gamer, IGN, GameSpot, GameGrin, and Rock Paper Shotgun, there's a wealth of information at your fingertips to help you make the best gaming choices.
Critiques and Scores
When it comes to deciding which game to play, critiques and scores are invaluable tools to guide your decision. Critiques provide insightful opinions on a game's quality, while scores offer exciting numerical ratings based on various criteria like graphics, sound, gameplay, and overall enjoyment.
As you navigate the gaming universe, consider critiques and scores as your reliable guides towards finding your ideal game!
Hands-On Impressions
There's nothing quite like getting a first-hand look at a game before diving in! Hands-on impressions offer an in-depth look at a game's:
graphics
sound design
gameplay
replayability
This allows you to make an informed decision before committing to a purchase.
When scouting for your next gaming endeavor, make sure to review hands-on impressions for a sneak peek at what awaits!
Featured Games Spotlight
Get ready to shine the spotlight on some of the newest and best games out there! Featured game spotlights provide an incredible look at a game's features, gameplay, and more, allowing you to make an informed decision about whether or not to purchase the game.
Some of the latest games in the spotlight include:
A Highland Song
Goodbye Volcano High
Chants of Sennaar
Nightscape
Stray Gods: The Role-Playing Musical
The Expanse: A
With so many fantastic games to choose from, like the iconic Lara Croft series, you'll never run out of thrilling adventures to embark on!
Deals and Promotions
Who doesn't love a good deal? In the gaming world, there are plenty of exciting deals, promotions, and events to keep an eye on. From new Xbox Game Pass additions to Pokemon card giveaways, there's always something exciting happening in the gaming community.
Xbox Game Pass Lineup
For those with an Xbox Game Pass subscription, a treasure trove of gaming goodness awaits you! The latest additions to the lineup include fantastic titles like Gears 5, Forza Horizon 4, and Sea of Thieves, offering endless hours of gaming fun.
Get ready and delve into the continually growing Xbox Game Pass lineup for a memorable gaming journey!
Pokemon Card Giveaways
Calling all Pokemon fans! Keep your eyes peeled for exciting Pokemon card giveaways happening across various retailers and online stores. Here are some examples:
GX card bundle giveaway on Twitter
Monthly giveaways on Total Cards website
Eevee and Eeveelution card giveaway on Pokenerds website
Sweepstakes by The Pokemon Company with grand prizes of booster boxes
With these opportunities, you'll have plenty of chances to expand your collection and become the ultimate Pokemon master!
Scalpers at Van Gogh Museum
In an interesting twist, the issue of scalpers has made its way into the world of art! Scalpers at the Van Gogh Museum buy tickets in bulk and resell them at a higher price, making it difficult for people to obtain tickets at the regular price. To combat this issue, the museum has implemented a ticketing system requiring identification upon purchase and increased the number of tickets available to the public.
While the situation has improved, it serves as a reminder that scalping is an issue that extends beyond the gaming world.
Industry Updates
Stay in the loop with the latest industry updates! From company news and layoffs to cancelled games and new game announcements, we've got you covered with all the exciting happenings in the gaming world.
Keep abreast with the freshest news and emerging trends in the gaming industry
Company News and Layoffs
In recent company news, several major companies have announced layoffs, including:
CVS
BuzzFeed
Lyft
Whole Foods
Deloitte
Epic Games
As the gaming industry continues to evolve, companies must adapt and restructure to stay competitive, sometimes resulting in layoffs and other changes.
Keep abreast of company news and layoffs to stay in sync with the constantly evolving dynamics of the gaming industry.
Cancelled and Scrapped Games
While we celebrate the exciting new game releases, it's also worth taking a moment to remember the cancelled and scrapped games that never made it to our screens. Some examples include:
Cancelled Xbox games
Cancelled PlayStation games
Cancelled Nintendo 3DS games
Although these games may never see the light of day, their memory lives on in the hearts of gamers everywhere.
New Game Announcements
Finally, let's celebrate the exciting new game announcements that have been recently revealed, such as:
Hades 2
Assassin's Creed Mirage
Marvel's Spider-Man 2
Super Mario Bros. Wonder
With so many incredible new games on the horizon, the future of gaming looks brighter than ever!
Summary
From the latest game news and upcoming releases to game reviews and previews, deals and promotions, and industry updates, the gaming world is brimming with excitement and endless possibilities. As we continue to explore and celebrate the thrilling world of gaming, remember to stay informed, stay engaged, and most importantly, have fun!
Frequently Asked Questions
What is the #1 game right now?
It's official, PUBG is the number one game right now with over 100 million players worldwide taking part in this Battle Royale classic!
Does GameSpot still exist?
Yes! In October 2022, GameSpot was acquired by Fandom, making it a part of their entertainment network. Therefore, GameSpot is still very much alive today.
What is happening to gaming?
Gaming has experienced remarkable growth in recent years, with revenue surpassing $184 billion and the number of gamers increasing to 3.6 billion by 2025. This trend is only expected to continue, with gaming becoming a bigger industry than movies and sports combined.
Are old gaming magazines worth anything?
Old gaming magazines have the potential to be quite valuable in monetary terms, with some titles pre-1984 fetching double figures per issue! Clearly these relics from the past can be of great value.
Are Fortnite V-Bucks prices increasing across all platforms?
Yes, Fortnite V-Bucks prices are increasing on all platforms - so get ready to pay a bit more for your virtual currency!
Author Details
I have been creating gaming content since August 2013, and went full-time in 2018. Since then, I have published hundreds of gaming news videos and articles. I have had a passion for gaming for more than 30 years!
Ownership and Funding
Mithrie.com is a Gaming News website owned and operated by Mazen Turkmani. I am an independent individual and not part of any company or entity.
Advertising
Mithrie.com does not have any advertising or sponsorships at this time for this website. The website may enable Google Adsense in the future. Mithrie.com is not affiliated with Google or any other news organization.
Use of Automated Content
Mithrie.com uses AI tools such as ChatGPT and Google Bard to increase the length of articles for further readablity. The news itself is kept accurate by manual review from Mazen Turkmani.
News Selection and Presentation
The news stories on Mithrie.com are selected by me based on their relevance to the gaming community. I strive to present the news in a fair and unbiased manner.