PlayStation Gaming Universe in 2023: Reviews, Tips and News
Welcome to the exhilarating world of PlayStation in 2023! With an ever-expanding gaming universe, PlayStation, as a brand, continues to push the boundaries of innovation, delivering immersive experiences that have captivated players for a long time.
2023 has already been a great year for PlayStation, with Final Fantasy 16 being published, achieving a new milestone in the era of exclusives. The unity between PlayStation Studios and amazing third party studios like Capcom and Square Enix, bringing amazing games to the platform, have turbocharged pretty much all aspects of the presence of PlayStation in the gaming industry and helped it continue to dominate as a result.
As the head player in the gaming industry, the question remains, can any other product beat what the PlayStation company releases and what it adds to the industry with time?
Ready to dive into the latest news, releases, recap and perks? Read on to discover the exciting developments in gaming, compare the PlayStation and Xbox ecosystems, and explore the groundbreaking PSVR 2.
Key Takeaways
Explore the gaming universe of PlayStation with exciting game releases, third-party titles, and DualSense controller enhancements.
Highly anticipated exclusives and cross-platform games will release in the upcoming months.
Enjoy a variety of free games each month plus exclusive discounts & offers when you join PS Plus. Experience next gen virtual reality with PS VR2's improved features & top VR titles.
Disclaimer: The links provided herein are affiliate links. If you choose to use them, I may earn a commission from the platform owner, at no extra cost to you. This helps support my work and allows me to continue to provide valuable content. Thank you!
The Latest in PlayStation Gaming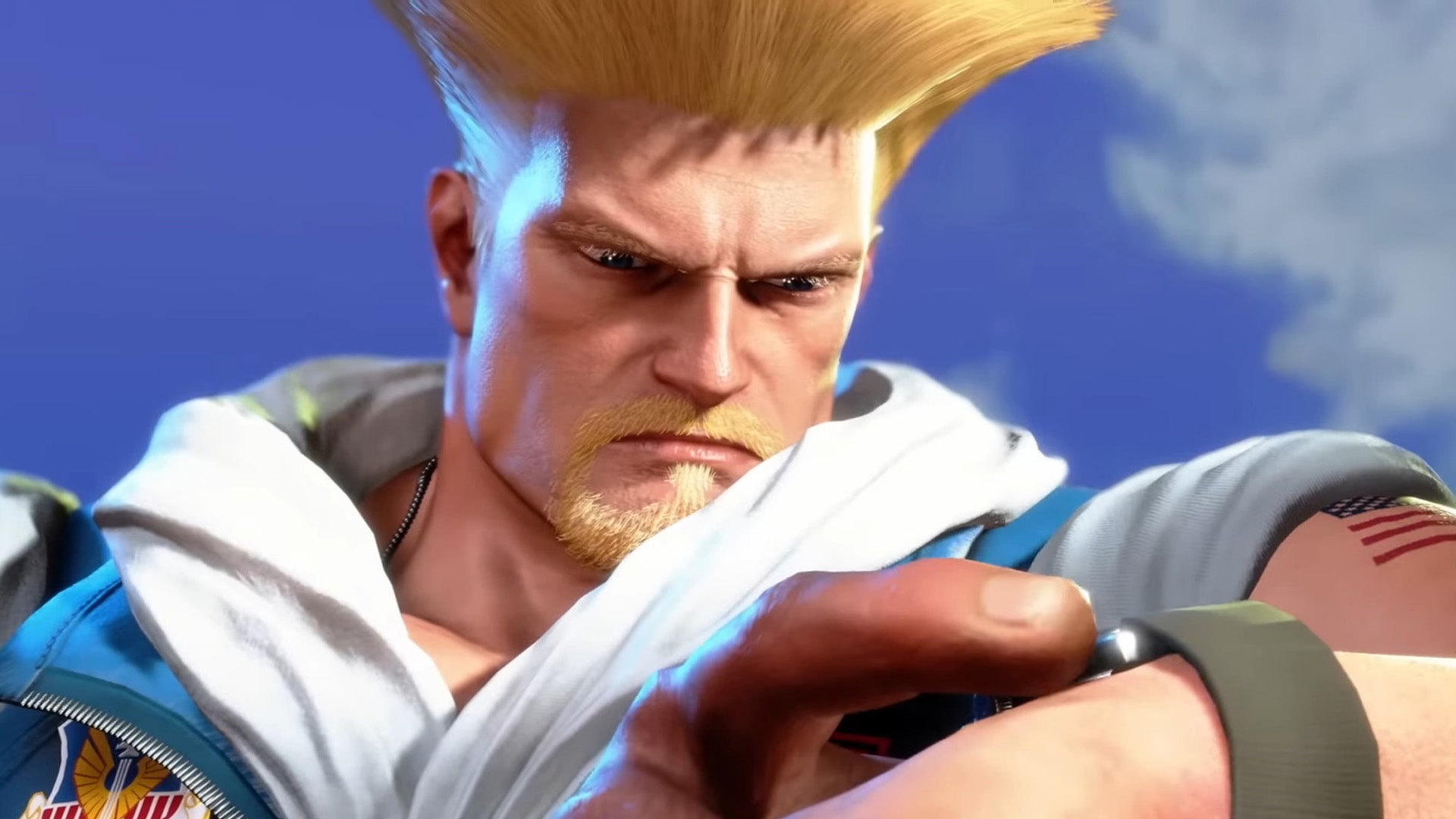 As the gaming landscape evolves, PlayStation remains at the forefront of entertainment with recent news and updates on game releases, and third-party titles, as it has for a long time. Players have been treated to a slew of captivating releases, including God of War Ragnarok, Horizon Forbidden West™, Gran Turismo 7, and Marvel's Spider-Man Miles Morales.
These titles have been well-received, thanks to their engaging gameplay and state-of-the-art pretty graphics. They have also started to release on PC, for more gamers to finally play.
Also the announcements made during State of Play live streams continue to keep this generation of gamers very well engaged with the latest news.
Third Party Games Spotlight - Street Fighter, Resident Evil 4 Remake and more.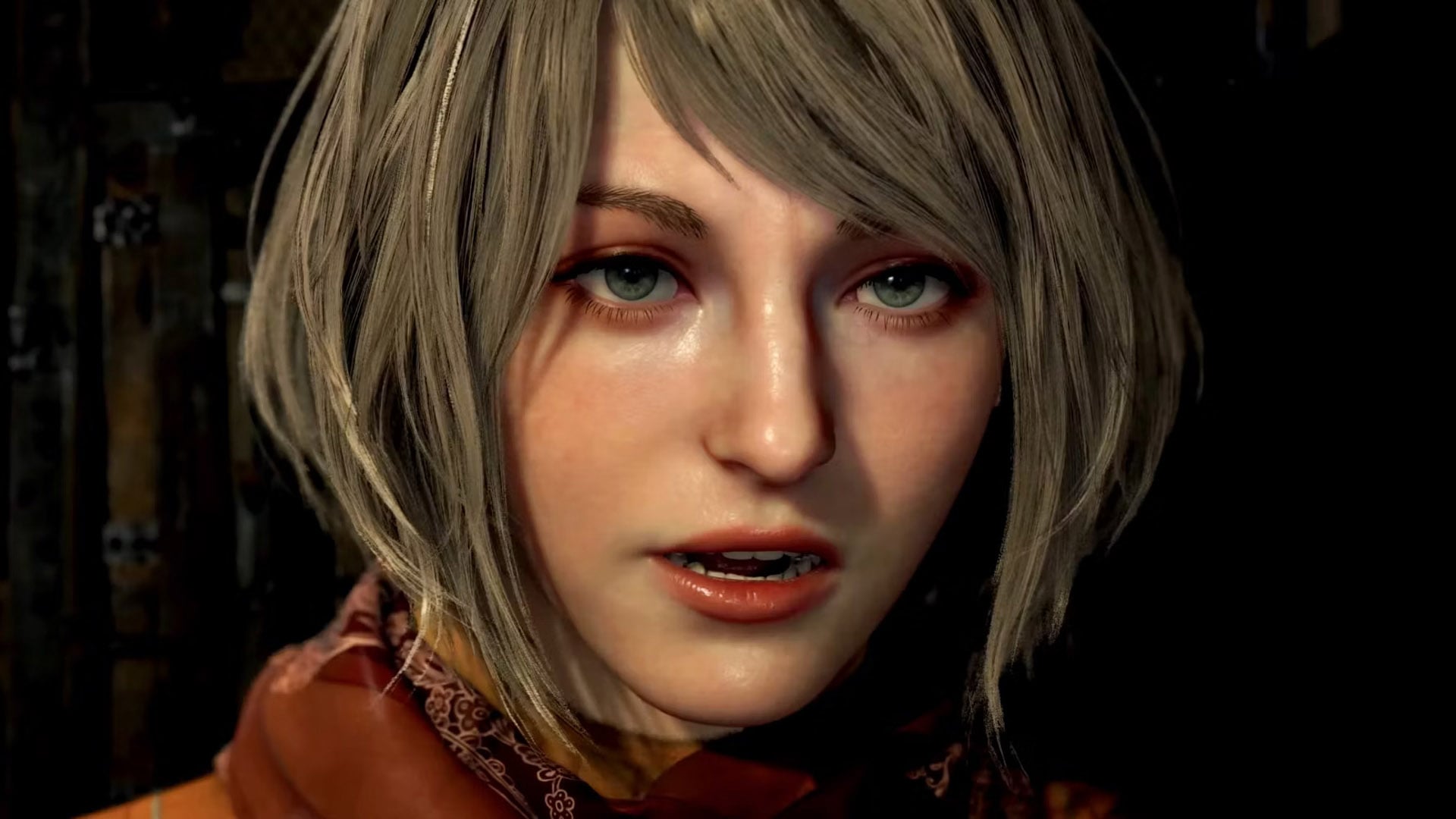 While PlayStation is known for its exclusive titles, third party games are not to be overlooked. Resident Evil 4 Remake, Street Fighter 6, Mortal Kombat 1, and The Elder Scrolls Online stand out as popular third-party titles currently catching the attention of gamers.
You can check out my indepth look at Resident Evil by reading my blog.
These games, developed by renowned studios, offer unique experiences and playable gameplay mechanics that cater to a wide array of players.
DualSense Controller Enhancements
The innovative DualSense controller has already made a significant impact on the gaming experience. With haptic feedback, adaptive triggers, and an integrated microphone, the DualSense controller elevates immersion to new heights.
Prominent upcoming games, including the Spider-Man sequel, will intensify the gaming experience by leveraging these features, enabling players to immerse themselves more deeply in the game world and maintain their focus. The details of these features have been revealed to the public.
Upcoming Releases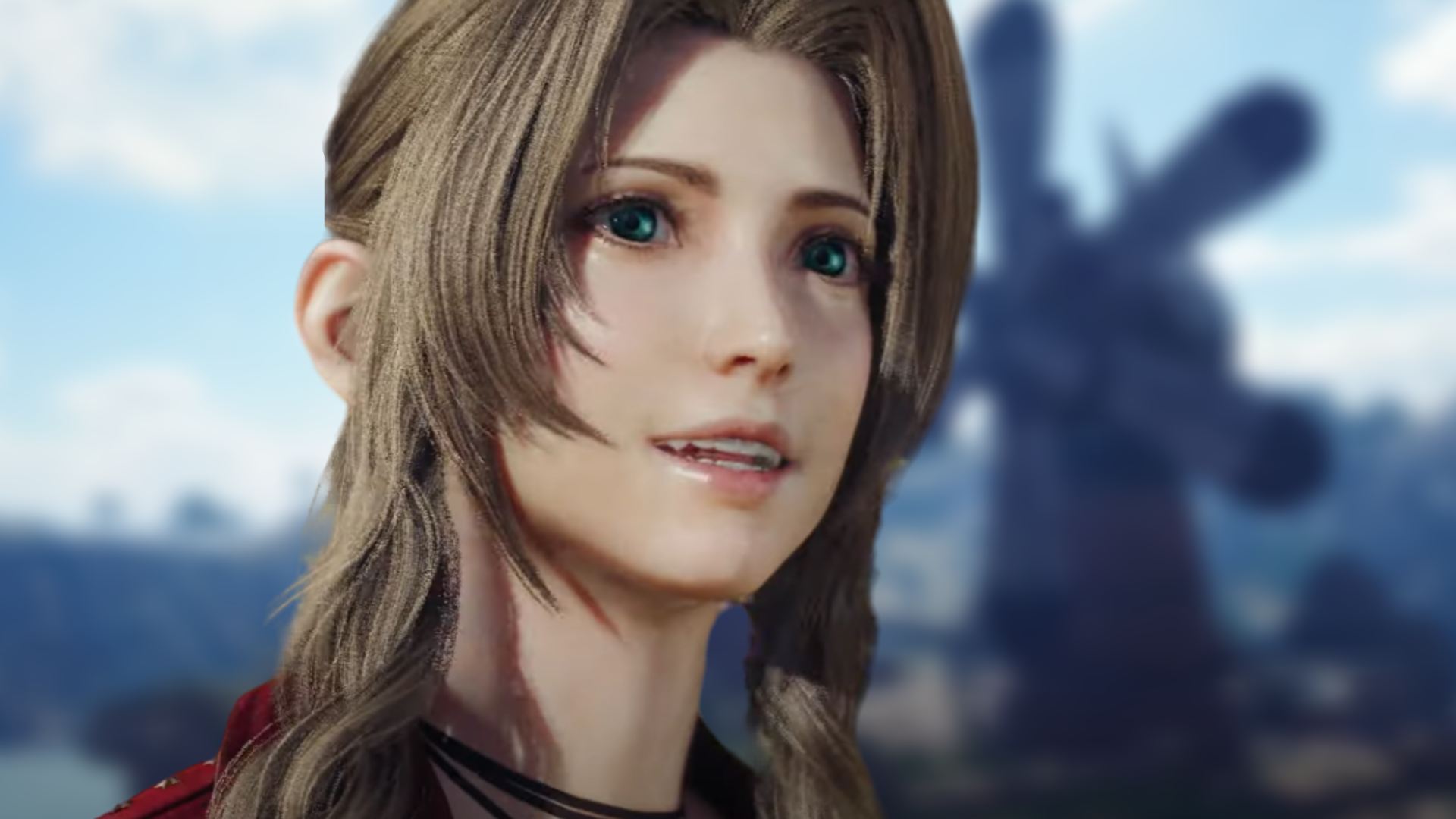 The future is bright for gaming, with a host of highly anticipated exclusive and cross-platform games on the horizon. Titles like Assassin's Creed Mirage, Marvel's Spider-Man 2, Alan Wake 2 and Final Fantasy VII Rebirth are just a few of the games set to make a splash in the coming months.
You can read the my detailed blog about Final Fantasy VII Rebirth.
These forthcoming games promise to inject fresh excitement into the gaming community, thanks to their expertise in the area.
Highly Anticipated Exclusives
Fans are eagerly awaiting the release of Final Fantasy VII Rebirth, coming exclusively to PlayStation 5 in February 2024. This modernized version of Square Enix's classic role-playing game promises to finally deliver a nostalgic yet fresh adventure for players.
Cross-Platform Highlights
Cross-platform gaming continues to thrive on PlayStation and PC, with highly anticipated titles like Roblox and other popular games making their way to the platform. These games enable friends to play together regardless of the console they own, fostering a sense of community and camaraderie among gamers.
There is also Black Myth: Wukong, which is set to release during Summer 2024 probably around August to September 2024.
PS Plus Perks and Freebies
A PS Plus membership unlocks a world of benefits, including:
Free games
Exclusive discounts
Access to a vast selection of PS4 and PS5 titles
Online multiplayer
100GB cloud storage
A PS Plus membership grants access to a library of free games and exclusive discounts, and a chance to redeem monthly free games.
Monthly Free Games
Each month, PS Plus members have access to a fresh selection of games. For November 2023 the titles revealed include:
The Callisto Protocol (PS5, PS4)
Farming Simulator 22 (PS5, PS4)
Weird West Definitive Edition (PS5, PS4)
This diverse lineup guarantees a continuous supply of new and thrilling games to explore.
Exclusive Discounts and Offers
On top of the monthly games, subscribers can enjoy exclusive discounts and offers on games, DLCs, outfits, and other digital content available on the PlayStation Store. Discounts can range from 25% off to even higher, and exclusive pre-order deals and special promotions.
Comparing PlayStation and Xbox
As two giants in the gaming industry, PlayStation and Xbox naturally invite comparison. Both platforms have their strengths and weaknesses, which we'll explore in-depth, focusing on hardware and game libraries.
Hardware Comparison
When it comes to hardware specifications, PlayStation and Xbox consoles have their unique offerings. PlayStation boasts a more powerful processor, additional RAM, and a higher resolution display, while Xbox has a larger hard drive and cheaper storage space expansion.
These differences are tailored to cater to a variety of preferences, with PlayStation prioritizing performance and visuals, while Xbox places greater emphasis on storage capacity.
Game Library Showdown
In terms of game libraries:
PlayStation is known for its expansive collection of exclusive titles
Xbox offers a vast selection of cross-platform games and boasts its popular Xbox Game Pass service
PS Plus grants access to a library of classic titles from all PlayStation generations
Xbox Live Ultimate provides entry to the EA Play Library
In the end, the choice between PlayStation and Xbox hinges on personal preferences and gaming needs.
PSVR 2: The Next Generation of Virtual Reality
PSVR 2 has added to the virtual reality gaming landscape, offering 4K HDR visuals, innovative controllers, and genre-defining titles. Designed to be compatible with the PS5 console, the PSVR 2 aims to provide more immersive and realistic gaming experiences than ever before.
The redesigned headset boasts a sleek look and offers a single-cable console connection, making it easier to catch any potential issues.
Key Features and Improvements
The PSVR 2 boasts numerous enhancements compared to its predecessor, including:
A high refresh rate of 90Hz or 120Hz
A wide field of view of 110 degrees
Six-axis motion sensor tracking with four cameras for the headset and controllers
Moreover, the VR2 provides 3D audio for more immersive sound experiences, incorporates eye-tracking technology, and introduces a new Sense controller to enrich gameplay.
Summary
From the latest game releases and PS Plus perks to the innovative PSVR 2, the world of PlayStation continues to evolve and excite gamers worldwide. With its rich library of exclusive and cross-platform titles, cutting-edge hardware, and immersive virtual reality experiences, PlayStation solidifies its position as a cornerstone of the gaming industry. So gear up, grab your controller, and dive into the immersive universe of PlayStation gaming!
Frequently Asked Questions
Is PS5 cheaper than PS4?
In most cases, the PS5 is more expensive than the PS4, costing a couple of hundred dollars more. However, it may be cheaper to buy the PS4 version of a game and upgrade it to the PS5 version. High demand for big titles like Demon Souls has resulted in marginally higher prices for PS5 games.
Which one to buy PS4 or PS5?
If you'd like to enjoy 4K gaming experiences with improved movement and more detail, the PS5 is clearly the better choice. Plus, backward compatibility means that any games purchased for the PS4 will still be playable on the PS5.
Are all PS4 games backward compatible on the PS5?
While the PS5 supports backward compatibility for a vast majority of PS4 games, there may be a few exceptions. Always check the official website or game publisher's site to confirm compatibility.
How often are games added to PS Plus?
New games are added to PS Plus every month. Subscribers should keep an eye on official announcements from PlayStation or check the PlayStation Store at the beginning of each month for the latest additions.
Do I need a PS Plus subscription to play online multiplayer games?
For most online multiplayer games on PlayStation, a PS Plus subscription is required. However, there are certain titles that do not require a subscription to access online multiplayer features.
How does PlayStation's cloud storage work with PS Plus?
With a PS Plus subscription, players receive 100GB of cloud storage. This allows them to save game progress and character profiles on the cloud. If they switch consoles or need to reinstall a game, they can easily retrieve their saved data without any loss.
Is there a significant difference in load times between PS4 and PS5?
Yes, the PS5 boasts an ultra-high-speed SSD which significantly reduces load times compared to the PS4. This allows for faster game boot-ups and a reduced in-game loading screens.
How does the VR2 compare to its predecessor, the VR?
The VR2 offers a more immersive experience, with 4K HDR visuals, a wider field of view, improved tracking with multiple cameras, and an updated Sense controller. It's designed to be more user-friendly with a single-cable console connection.
Can I use my VR2 with my PS4 console?
VR2 is designed primarily for the PS5 console to take advantage of its enhanced capabilities. For the best VR experience, it's recommended to use the VR2 with a PS5. Some features might not be compatible with the older PS4 system.
Author Details
I have been creating gaming content since August 2013, and went full-time in 2018. Since then, I have published hundreds of gaming news videos and articles. I have had a passion for gaming for more than 30 years!
Ownership and Funding
Mithrie.com is a Gaming News website owned and operated by Mazen Turkmani. I am an independent individual and not part of any company or entity.
Advertising
Mithrie.com does not have any advertising or sponsorships at this time for this website. The website may enable Google Adsense in the future. Mithrie.com is not affiliated with Google or any other news organization.
Use of Automated Content
Mithrie.com uses AI tools such as ChatGPT and Google Bard to increase the length of articles for further readablity. The news itself is kept accurate by manual review from Mazen Turkmani.
News Selection and Presentation
The news stories on Mithrie.com are selected by me based on their relevance to the gaming community. I strive to present the news in a fair and unbiased manner.