Get the Latest PS5 News for 2023: Games, Rumors, Reviews & More
As we dive headfirst into the world of next-gen gaming, there's no denying that the PlayStation 5 has made a massive impact on the gaming landscape. With a powerful lineup of titles, innovative features, and tantalizing rumors swirling around, it's no wonder that gamers everywhere are eager to see what's in store for the remainder of 2023. Let's embark on an exciting journey through the latest PS5 news and immerse ourselves in the gaming revolution!
Key Takeaways
Explore upcoming PS5 games, such as Lies of P, Marvel's Spider-Man 2, Alan Wake 2 & more.
Take advantage of innovative features like adaptive triggers & haptic feedback for an immersive gaming experience.
Enjoy exclusive titles like Final Fantasy 7 Rebirth and reviews/impressions on recently released remastered titles such as God of War: Ragnarök or The Last Of Us Part I.
Disclaimer: The links provided herein are affiliate links. If you choose to use them, I may earn a commission from the platform owner, at no extra cost to you. This helps support my work and allows me to continue to provide valuable content. Thank you!
Upcoming PS5 Game Releases
This year, PlayStation 5 enthusiasts can look forward to a host of eagerly awaited PS5 games making their way to the console. Titles like Lies of P, Marvel's Spider-Man 2 and Alan Wake 2 are among the most awaited releases, featuring immersive worlds and engaging narratives that will undoubtedly keep players glued to their screens for hours on end.
Promising to deliver an extraordinary gaming experience, these games will feature mesmerizing visuals and enthralling stories.
Lies of P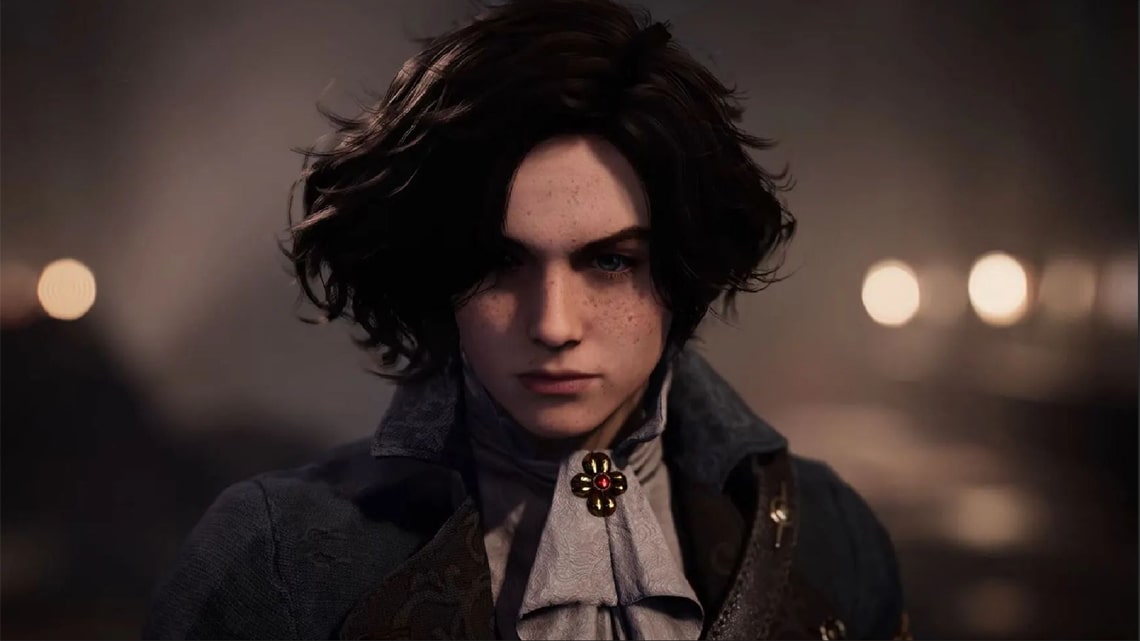 Lies of P takes inspiration from the classic Pinocchio story and catapults it into a dark, dystopian world where nothing is as it seems. This soullike game promises a thrilling adventure filled with twists and turns that will leave players questioning the very nature of truth and deceit. Mark your calendars, as the release date is set for September 19, 2023, when Lies of P will finally unveil its fallen world to eager gamers everywhere.
Lies of P, with its ominous atmosphere and compelling narrative, is destined to be an essential play for fans of the genre. As players explore the game's treacherous world, they'll uncover a twisted retelling of Pinocchio that will challenge their perceptions of the beloved tale. Prepare to be captivated by this unique reimagining, as Lies of P weaves a web of intrigue that's impossible to resist while playing.
Marvel's Spider-Man 2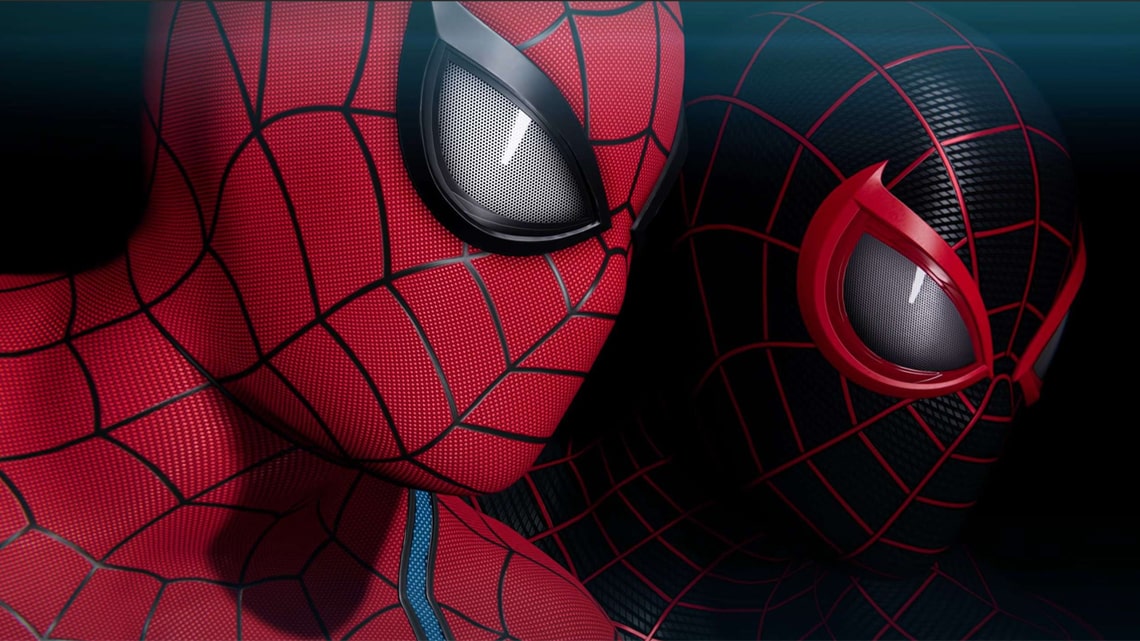 Marvel's Spider-Man 2 will carry forward the exciting saga of our beloved web-slinger, resuming the action with a fresh new adventure. This highly anticipated sequel, slated for release on October 20, 2023, promises to bring the iconic superhero's world to life like never before.
Although specific details about the game's antagonists remain under wraps, players can look forward to:

An original single-player story featuring not one, but two playable Spider-Men – Peter Parker and Miles Morales
New villains to face off against
An array of enhanced gameplay mechanics
Marvel's Spider-Man 2 is shaping up to be a must-have title for PS5 owners.
Alan Wake 2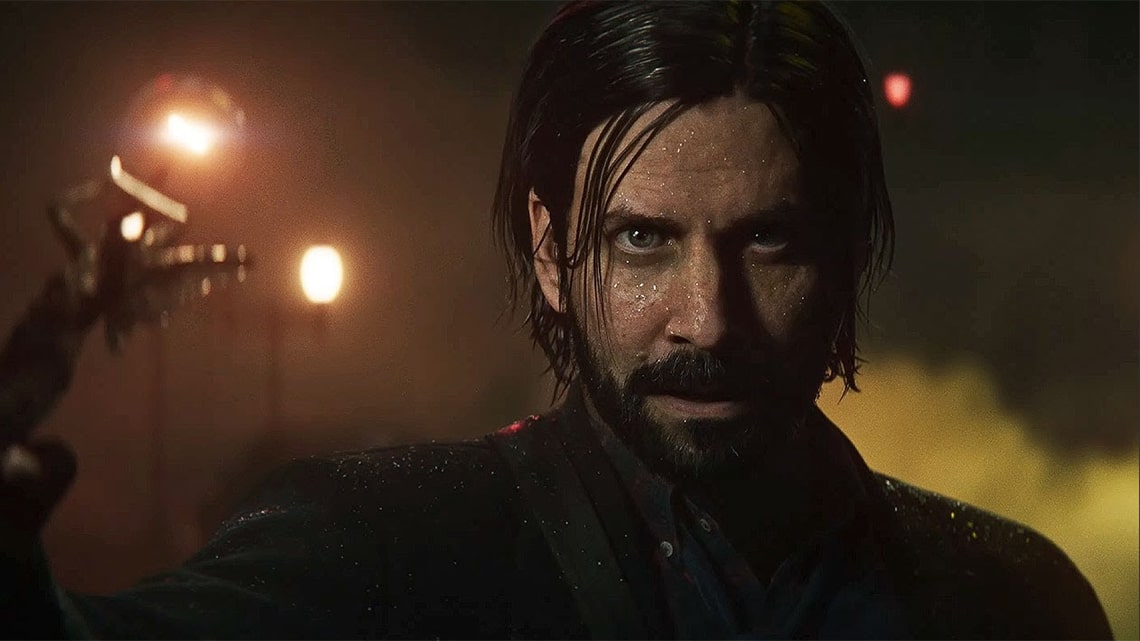 Following a long break, the chilling world of psychological thriller Alan Wake is making a comeback with a much-anticipated sequel. Alan Wake 2, scheduled for release on October 17, 2023, continues the eerie narrative of bestselling thriller novelist Alan Wake as he finds himself trapped in a dark and mysterious world.
Fans of the original game can expect:
A gripping story
Suspenseful action-adventure gameplay
Improved graphics
A haunting atmosphere
Alan Wake 2 promises to deliver an unforgettable gaming experience that will leave players on the edge of their seats, with an armored core of thrilling moments.
PS5 Updates & Features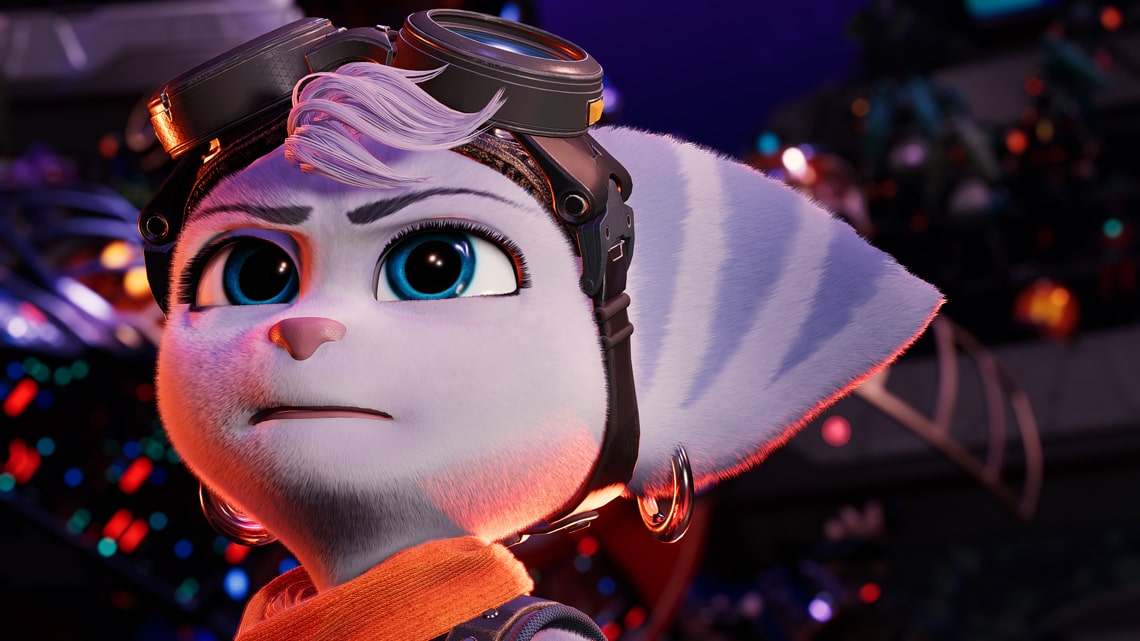 Apart from the remarkable lineup of games, the PlayStation 5 brings to the table an array of state-of-the-art features that take the gaming experience to an unprecedented level. Some of these features include:
Adaptive triggers: These triggers provide varying levels of resistance, allowing for more immersive gameplay.
Haptic feedback: The PS5's controller uses advanced haptic technology to provide more realistic and precise vibrations, enhancing the sense of touch during gameplay.
PlayStation VR2: The PS5 is compatible with the next generation of virtual reality, offering an even more immersive gaming experience.
With these innovative features, the PS5 is truly a powerhouse of innovation, setting the stage for a gaming revolution.
Adaptive Triggers & Haptic Feedback
Literally altering the game, the PS5's adaptive triggers and haptic feedback are ground-breaking innovations. These innovative controller technologies bring an unprecedented level of immersion to gaming, as they provide dynamic resistance and responsive vibrations that mimic the in-game environment.
Imagine feeling the tension in a bowstring as you aim at a distant target or experiencing the subtle vibrations of a vehicle's engine as you speed through a virtual world. With adaptive triggers and haptic feedback, these sensations become a reality, making your gaming experience more engaging and lifelike than ever before.
PlayStation VR2
As we explore the domain of virtual reality, PlayStation VR2 is positioned to revolutionize our gaming experience. Boasting improved visuals, audio, and tracking, this next-generation headset promises to transport players to new worlds and adventures with unparalleled immersion.
From scaling treacherous mountain peaks to exploring the depths of distant galaxies, PlayStation VR2 will make the impossible possible. With a wealth of titles in development, such as the breathtaking Horizon Call of the Mountain, the future of virtual reality gaming on the PS5 is bright and full of potential.
Cross-Platform Games & Compatibility
In the modern interconnected gaming ecosystem, the role of cross-platform games and compatibility in expanding opportunities for gamers is paramount. With the PlayStation 5's impressive backwards compatibility features and a growing list of popular cross-platform titles like Mortal Kombat 1 and Crew Motorfest, gamers can enjoy their favorite games across multiple consoles and generations.
This introduces a host of opportunities for gamers, enabling them to indulge in their preferred titles.
Mortal Kombat 1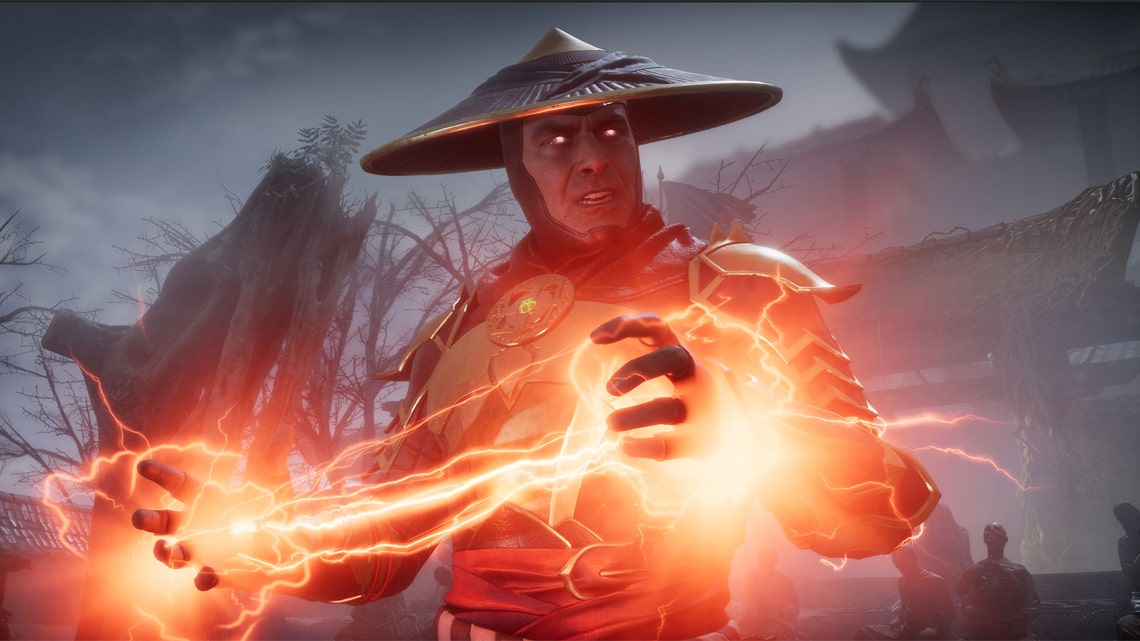 The classic fighting game Mortal Kombat 1 has made its way to the PlayStation 5, offering fans the chance to relive the iconic battles with updated graphics and performance. Featuring a diverse roster of fighters and a plethora of bone-crushing moves and combos, Mortal Kombat 1 delivers an adrenaline-pumping experience that fans of the series will love.
With a variety of game modes, including single-player, local multiplayer, and online multiplayer, Mortal Kombat 1 provides endless hours of brutal, fast-paced action. Drawing inspiration from modern warfare, this must-play title for fighting game enthusiasts offers a unique experience on the PS5, whether you're a veteran of the series or a newcomer looking to test your skills.
The Crew Motorfest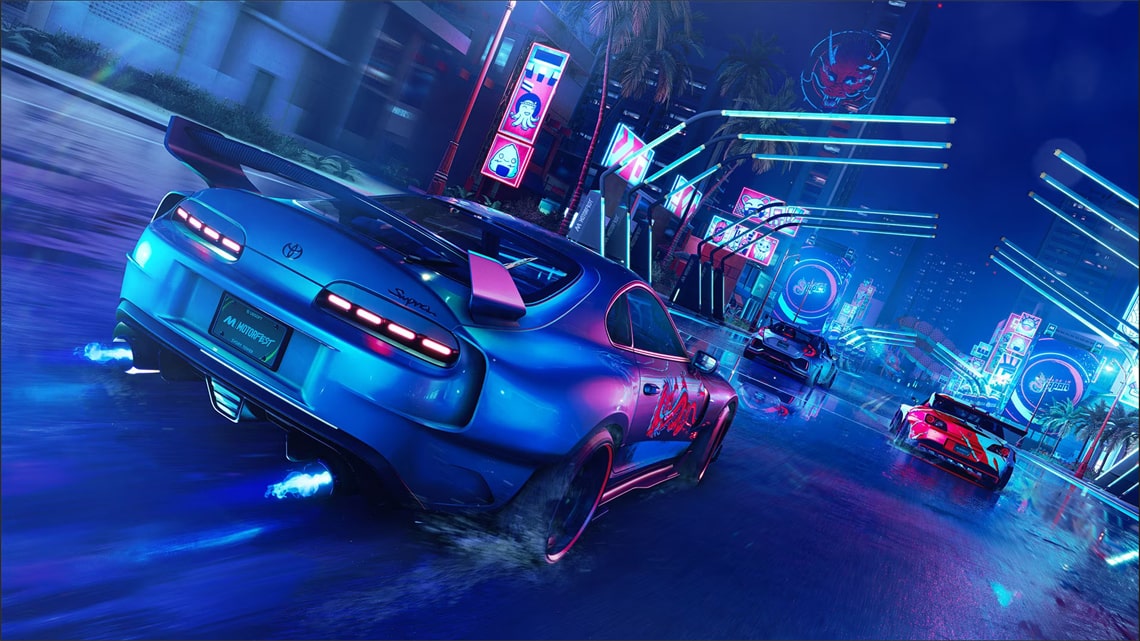 Rev your engines and get ready for high-octane action with The Crew Motorfest, a thrilling racing game available on multiple platforms, including the PlayStation 5. Offering an expansive open world, dynamic weather, and a range of challenges, The Crew Motorfest puts players in the driver's seat as they vie for supremacy on the asphalt.
The Crew Motorfest features a diverse array of game mechanics, such as racing, drifting, and stunts, as well as deep customization options for vehicles. Compete with other players in online lobbies and prove your skills on the track, as you experience the exhilarating world of The Crew Motorfest on the PS5.
Exclusive PS5 Titles
Despite the broadening scope of cross-platform gaming, exclusive titles retain their charm by demonstrating the real power and potential of a console. PlayStation 5 boasts a lineup of exclusive games like Marvel's Spider-Man 2 and Final Fantasy 7 Rebirth, offering unique experiences that can only be found on Sony's flagship console. On the other hand, the Xbox Series also has its own set of exclusive games catering to a different audience.
Marvel's Spider-Man 2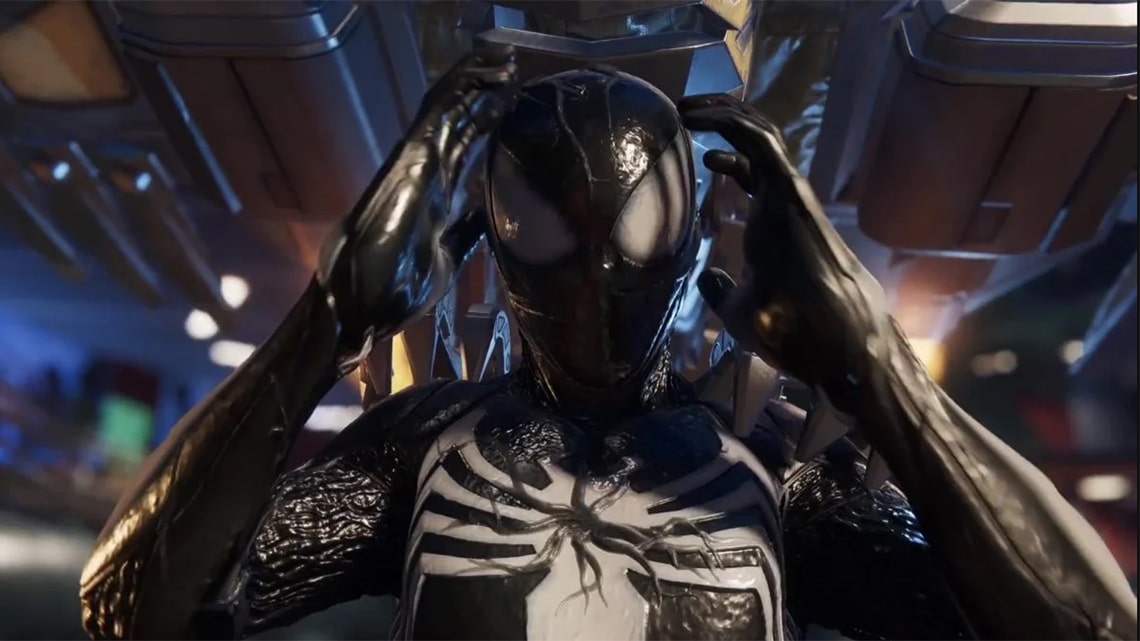 As previously mentioned, Marvel's Spider-Man 2 is an eagerly awaited exclusive for the PlayStation 5. Building on the success of its critically acclaimed predecessor, this sequel promises to take the superhero genre to new heights with enhanced gameplay mechanics and an engaging narrative that will leave players clamoring for more.
While specific details about the game's antagonists and mechanics remain shrouded in mystery, one thing is certain: Marvel's Spider-Man 2 will be a must-play title for fans of the wall-crawler and action-adventure games alike.
Keep an eye on this highly anticipated exclusive, as it's sure to make waves once it hits the PS5.
Final Fantasy 7 Rebirth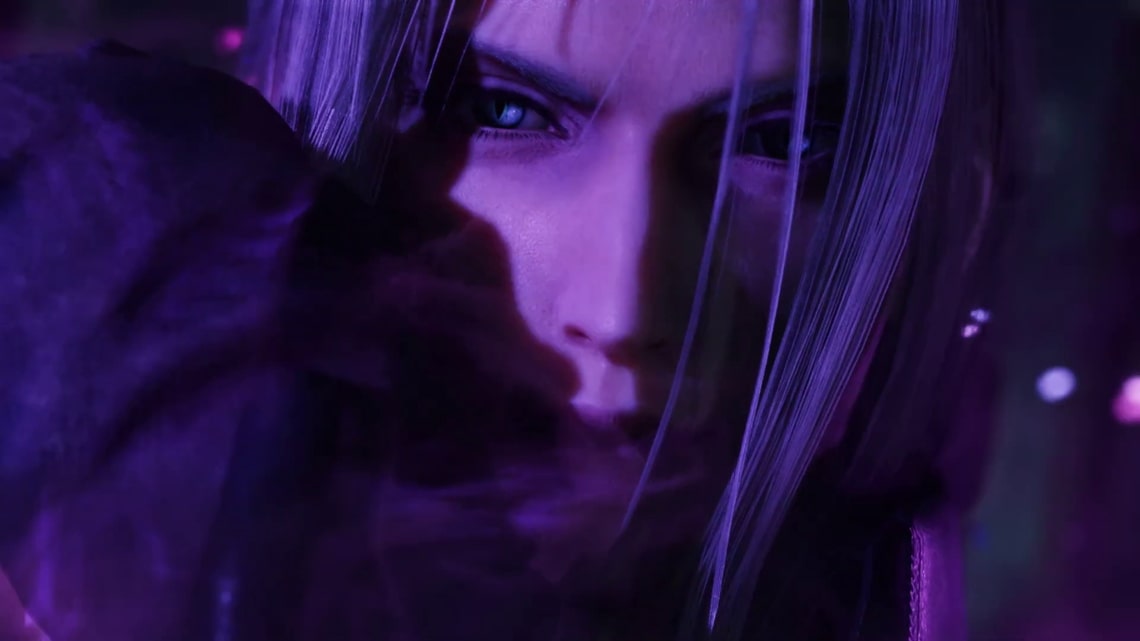 Another exclusive title set to captivate PS5 owners is Final Fantasy 7 Rebirth, a reimagining of the timeless RPG that has captivated gamers for decades. With updated graphics and gameplay, this retelling of a beloved story will breathe new life into the franchise and introduce a whole new generation of players to the world of Final Fantasy.
Slated for an early 2024 release, Final Fantasy 7 Rebirth will take players on an epic journey alongside Cloud Strife and his allies as they seek to protect the planet from the sinister megacorporation Shinra. With a combination of classic and modern gameplay elements, Final Fantasy 7 Rebirth promises to be an unforgettable experience for new and returning fans alike.
Rumors & Speculations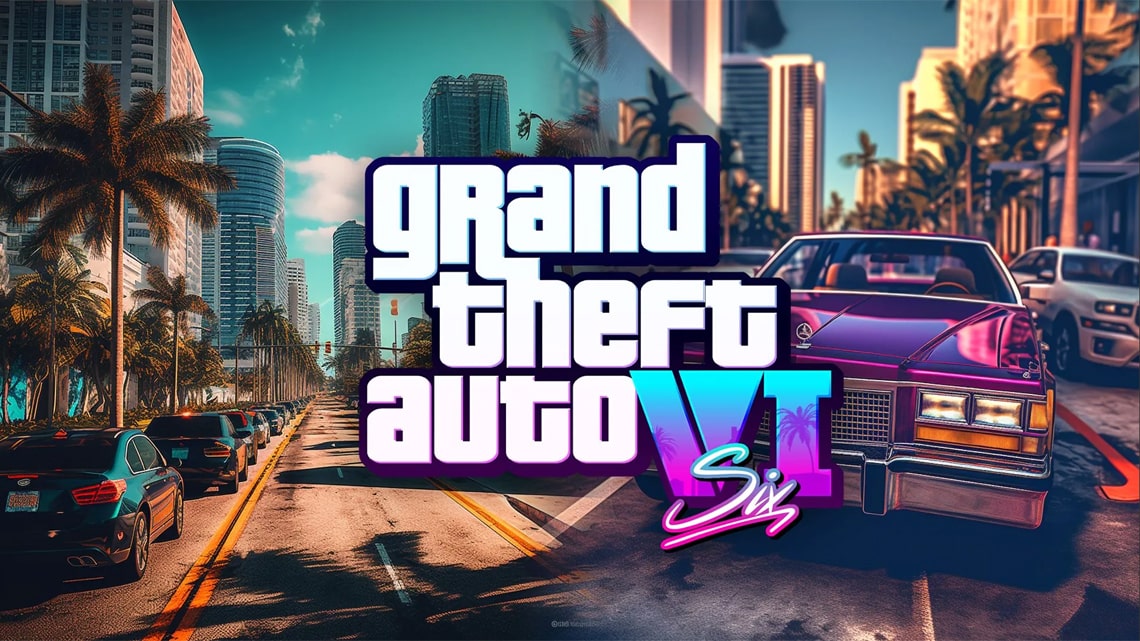 The world of gaming is well-acquainted with rumors and speculations, and the PlayStation 5 is no outlier. With potential upcoming titles like Grand Theft Auto 6 and unannounced sequels or new IPs, the future of gaming on the PS5 is a hotbed of excitement and intrigue.
Grand Theft Auto 6
Grand Theft Auto 6, the rumored next installment in the wildly popular open-world crime series, has been the subject of much speculation. While an official release date remains elusive, whispers of potential new locations and gameplay features have fans buzzing with anticipation.
Recent features of Grand Theft Auto 6 include the phantom liberty expansion, which offers:
Multiple locations such as Vice City, Liberty City, and a city based on Rio de Janeiro
A vast and varied playground for players to explore
New mechanics like a dynamic weather system
Enhanced character customization
Grand Theft Auto 6 remains one of the most hotly anticipated titles for the PS5.
Unannounced Sequels & New IPs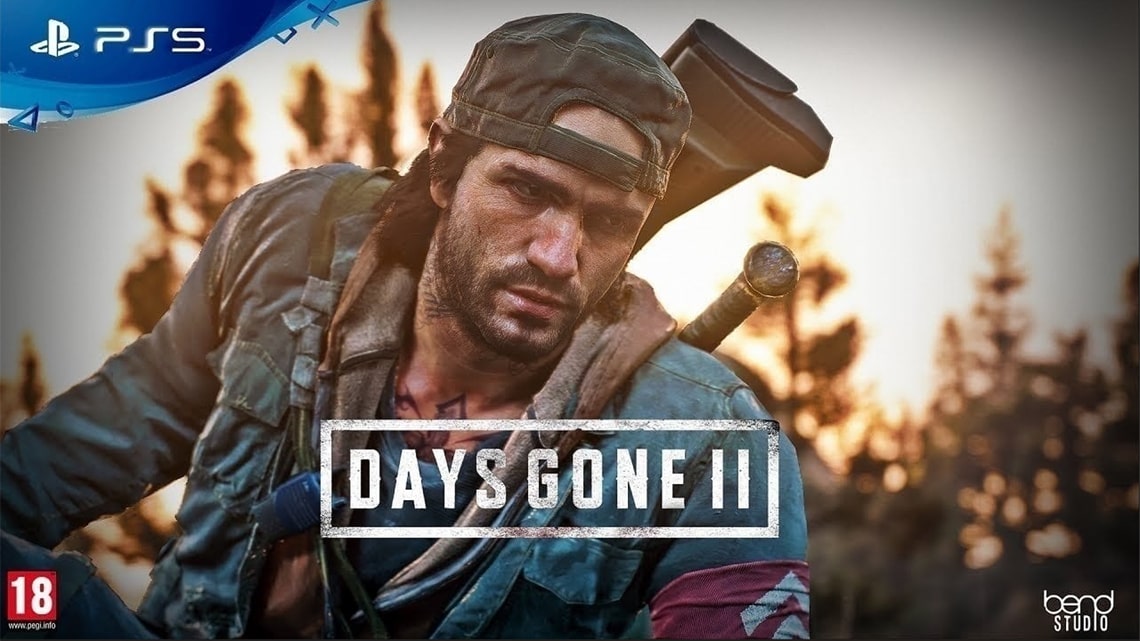 In addition to the confirmed release dates, the allure of unannounced sequels and new IPs provide an intriguing peek into the prospective future of gaming on the PlayStation 5. From sequels to fan-favorite franchises like Bloodborne and Days Gone to innovative new titles that push the boundaries of gaming, the possibilities are as vast as they are thrilling.
As developers continue to harness the power of the PS5, the likelihood of new, inventive games on the horizon is high. With a plethora of untapped stories, worlds, and gameplay mechanics waiting to be discovered, the future of gaming on the PlayStation 5 is a treasure trove of excitement and innovation.
Reviews & Impressions
With the introduction of new titles on PlayStation 5, reviews and initial impressions offer crucial insights into the experiences in store for gamers. From recently released exclusives like God of War: Ragnarök to remastered classics like The Last of Us Part I, let's take a closer look at how these games are faring on the PS5.
The feedback has been predominantly positive, with accolades for the enhanced visuals, reduced loading times, and the improved visuals.
God of War: Ragnarök
The highly anticipated sequel, God of War: Ragnarök, has finally arrived, and fans couldn't be more excited. Following Kratos and Atreus on their journey through the Nine Realms, this action-adventure title boasts a gripping narrative, breathtaking visuals, and a host of new gameplay features that make it a standout entry in the series.
From its engaging story to the intricately designed world, God of War: Ragnarök has garnered rave reviews and widespread acclaim, drawing comparisons to the highly regarded Elden Ring. As players delve deeper into the mythological realm, they'll find a wealth of content to explore, challenges to conquer, and secrets to uncover.
If you haven't experienced this epic adventure yet, now is the time to embark on the journey of a lifetime.
The Last of Us Part I
The Last of Us Part I, a remastered version of the critically acclaimed post-apocalyptic game, has landed on the PlayStation 5 with updated graphics and gameplay. As players follow the harrowing journey of Joel and Ellie through a world ravaged by a deadly virus, they'll be treated to a visually stunning and emotionally charged experience.
Early impressions of The Last of Us Part I on the PS5 have been overwhelmingly positive, with many praising the game's enhanced visuals, lighting, and character models. The improved AI, more realistic animations, and refined combat mechanics also contribute to an immersive and unforgettable gaming experience.
If you haven't yet ventured into the world of The Last of Us Part I, now is the perfect time to do so on the PlayStation 5.
Summary
As we've seen throughout this journey, the PlayStation 5 is an incredible platform that offers a wealth of exciting games, innovative features, and endless possibilities for the future of gaming. From upcoming releases like Lies of P and Marvel's Spider-Man 2 to the latest in virtual reality with PlayStation VR2, there's never been a better time to be a gamer. So grab your controller, immerse yourself in these thrilling adventures, and let the PlayStation 5 transport you to worlds beyond your wildest dreams!
Frequently Asked Questions
Has the supply of PS5 improved?
Yes, the supply of PS5 has improved recently. In January 2023, Sony announced that the PS5 shortage was over and that it should now be much easier to find one at retailers. This improvement in supply is due to a number of factors, including:
Increased production by Sony. Sony has been increasing its production of PS5s since the beginning of 2023.
Eased global chip shortage. The global chip shortage, which was one of the main factors causing the PS5 shortage, has eased somewhat in recent months.
Increased demand for PS5 games. The release of a number of popular PS5 games in recent months, such as Horizon Forbidden West and Gran Turismo 7, has increased demand for the console.
As a result of these factors, it is now much easier to find a PS5 than it was a few months ago. However, the console is still not always in stock, so it is still a good idea to be patient and persistent if you are trying to buy one.
Can you buy PS5 anywhere yet?
You can currently buy PS5 consoles from retailers such as Walmart, Amazon, Best Buy, GameStop, Target, and PlayStation Direct.

Limited orders may occur, but inventory of the PlayStation 5 is readily available now.
When are Lies of P and Marvel's Spider-Man 2 scheduled for release?
Lies of P is set to release on September 19, 2023, and Marvel's Spider-Man 2 will follow shortly after on October 20, 2023.
What are the main features of the PlayStation VR2?
The PlayStation VR2 offers enhanced visuals, audio quality and tracking for an immersive gaming experience. It features improved hardware and lens clarity to provide greater comfort during gameplay.
Is the PlayStation 5 backward compatible with PlayStation 4 games?
Yes, the PlayStation 5 is backward compatible with most PlayStation 4 games.
Author Details
I have been creating gaming content since August 2013, and went full-time in 2018. Since then, I have published hundreds of gaming news videos and articles. I have had a passion for gaming for more than 30 years!
Ownership and Funding
Mithrie.com is a Gaming News website owned and operated by Mazen Turkmani. I am an independent individual and not part of any company or entity.
Advertising
Mithrie.com does not have any advertising or sponsorships at this time for this website. The website may enable Google Adsense in the future. Mithrie.com is not affiliated with Google or any other news organization.
Use of Automated Content
Mithrie.com uses AI tools such as ChatGPT and Google Bard to increase the length of articles for further readablity. The news itself is kept accurate by manual review from Mazen Turkmani.
News Selection and Presentation
The news stories on Mithrie.com are selected by me based on their relevance to the gaming community. I strive to present the news in a fair and unbiased manner, and I always link to the original source of the news story or provide screenshots in the video above.