Unveiling the Future of Final Fantasy 7 Rebirth
Get ready, Final Fantasy fans! The long-awaited sequel to the groundbreaking Final Fantasy VII Remake is finally on the horizon. Final Fantasy VII Rebirth, the second part of the series, which is the direct continuation to the previous game, is set to bring a new level of excitement, with enhanced gameplay, and stunning visuals. Are you ready to dive into this exhilarating adventure? Keep reading to find out everything you need to know about Final Fantasy VII Rebirth!
Key Takeaways
Embark on the epic journey of Final Fantasy VII Rebirth, set to release on PS5 on February 29th, 2024, announced in the new trailer! The wait is not too much longer.

Unravel mysteries with Cloud Strife and battle Sephiroth, the vengeful swordsman, to save the world in a thrilling mix of real-time action & commands.

The staff writer for Final Fantasy VII Rebirth has not been publicly announced yet. However, the game's scenario writer is Kazushige Nojima, who also wrote the scenario for Final Fantasy VII Remake. Nojima is a respected writer in the video game industry, and he is known for his ability to create complex and emotionally resonant stories.

The creative director of Final Fantasy VII Rebirth is Tetsuya Nomura. The Producer, Yoshinori Kitase, and the Game Director, Naoki Hamaguchi, have shared more details about how Square Enix is progressing rapidly to deliver more than 100 hours of gameplay.

The Washington Post has generally been positive about Final Fantasy VII Rebirth, praising its visuals, gameplay, and story. However, they have also noted that the game is a departure from the original Final Fantasy VII, and that some fans may not be happy with the changes.

The title of the third entry in the Final Fantasy 7 Remake has not been revealed. We will have to wait longer.





Disclaimer: The links provided herein are affiliate links. If you choose to use them, I may earn a commission from the platform owner, at no extra cost to you. This helps support my work and allows me to continue to provide valuable content. Thank you!
Final Fantasy 7 Rebirth: Release Date and Platforms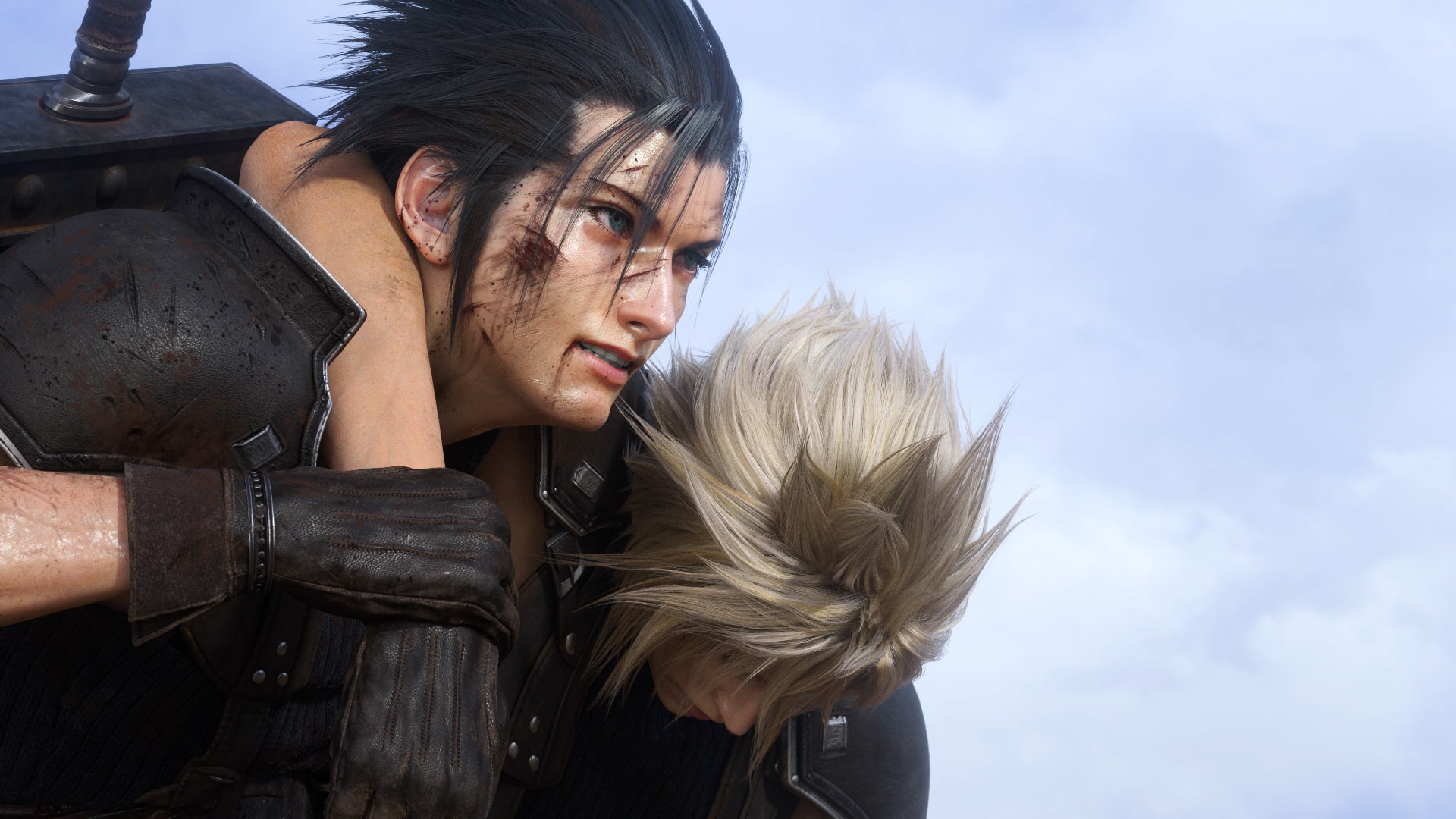 Final Fantasy VII Rebirth release date has been announced as February 29, 2024 - the release date of the eagerly awaited Final Fantasy 7 Rebirth, announced by Square Enix! This action-packed games, including Final Fantasy VII Remake, is the second installment in a planned trilogy, offering a fresh take on the original game's story and gameplay.
However, Final Fantasy VII Rebirth comes with a caveat - it will be exclusively available on PS5. While a potential PC release is yet to be confirmed, PS5 owners can rejoice knowing they'll be the first to experience this incredible journey.
PlayStation Exclusivity
Like Final Fantasy 7 Remake Integrade DLC, Final Fantasy VII Rebirth is designed for next-gen consoles, which means it won't be cross-gen on PS4. As for Xbox players, the game's arrival on Xbox platforms remains uncertain.
Microsoft has hinted that the game might not reach Xbox Series consoles, giving PlayStation enthusiasts a chance to relish this exclusive epic journey.
The Story Continues: Final Fantasy 7 Rebirth's Plot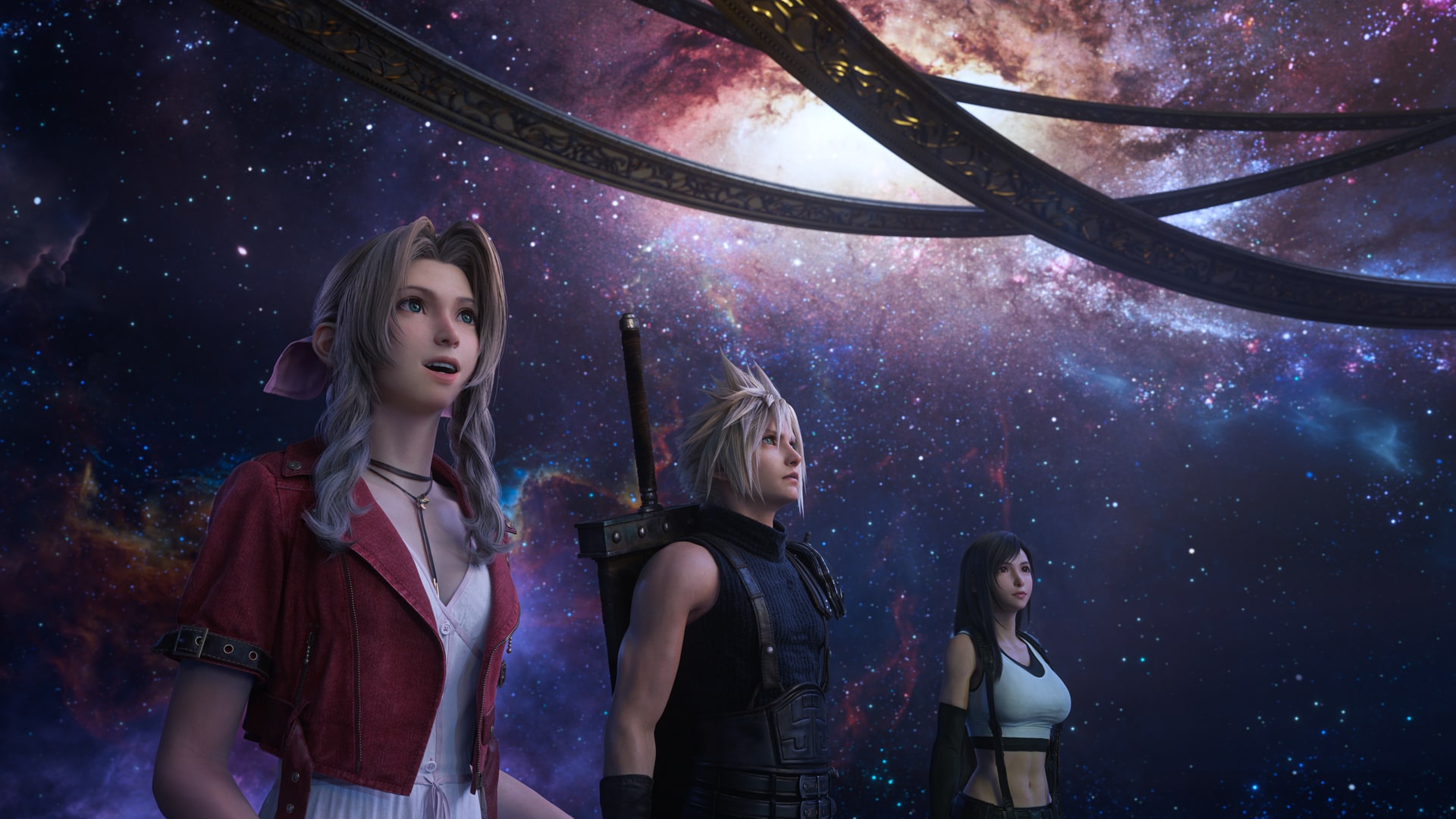 Final Fantasy VII Rebirth picks up where Intergrade left off, and players won't need any prior knowledge of the original game to get immersed in the plot. The story unfolds with an intriguing mix of new and familiar characters, including:
Cloud Strife

Barret Wallace

Tifa Lockhart

Aerith Gainsborough

Red XIII

Yuffie Kisaragi
Players will control Cloud Strife, a former Shinra soldier who joined the eco-terrorist group AVALANCHE to fight the Shinra Corporation. As the battle against Shinra continues, Cloud is drawn into a conflict with the legendary SOLDIER Sephiroth, who was thought to be dead. Unraveling the mysteries of Cloud's past becomes a crucial part of the journey.
Featuring new story elements and further expanding the original narrative, the game promises to offer a novel experience for both newcomers and veteran fans.
Gameplay Evolution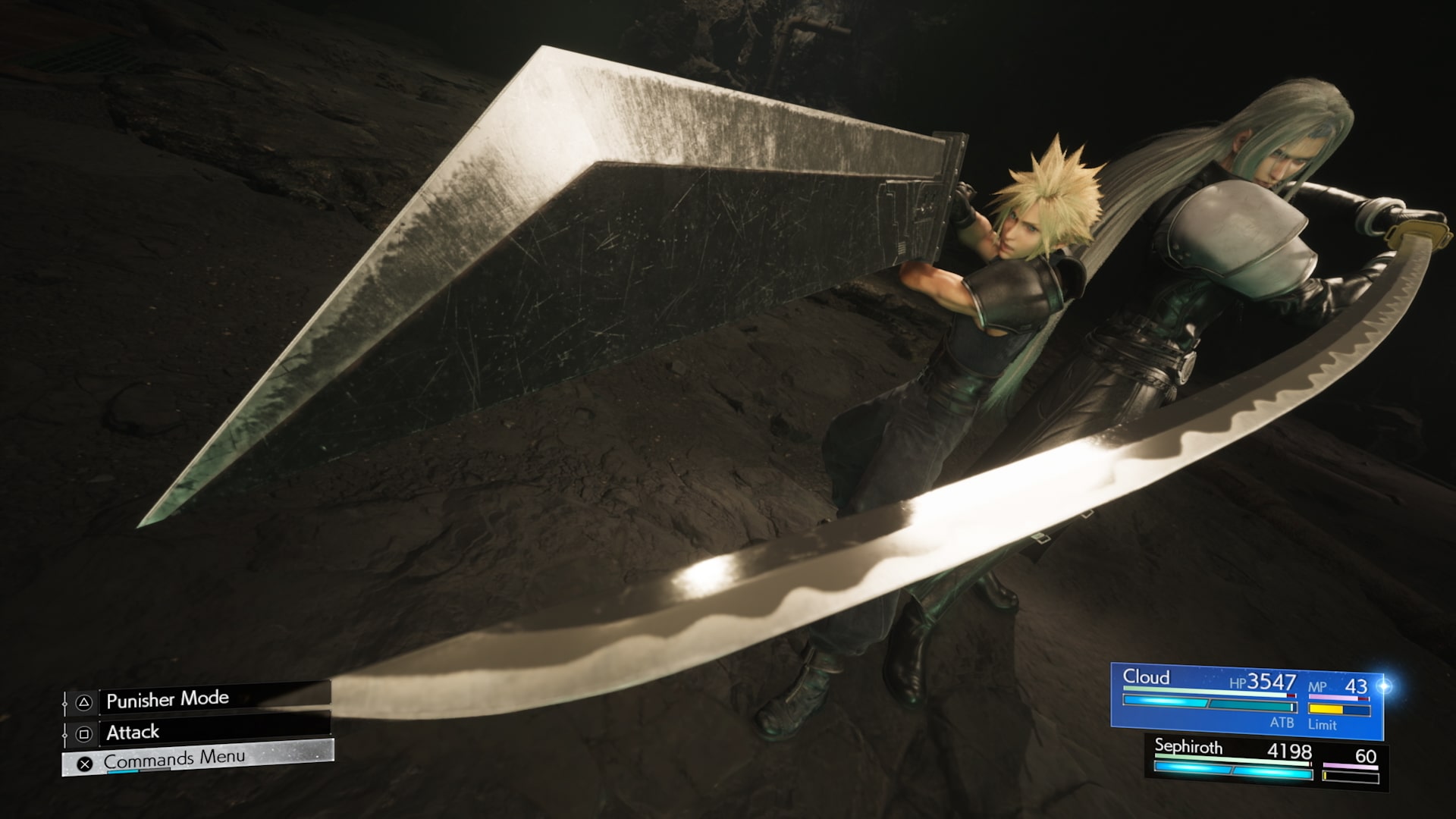 The evolution of its gameplay stands as one of the most thrilling aspects of Final Fantasy 7 Rebirth. The game showcases a seamless blend of real-time action and commands, as seen during the summer games-inspired event, Summer Game Fest. Players can look forward to exploring open-ended environments, with enhancements from the Intermission chapter adding even more depth to the game.
It is speculated that you'll be able to play and experience the narrative of Final Fantasy 7 Rebirth, during the TGS 2023.
These enhancements pave the way for a heightened immersive experience, expanding the exploration boundaries within the world of Final Fantasy 7 Rebirth and allowing players to delve into the wider world. With breathtaking visuals, this sequel promises to be an unforgettable experience, much like its predecessor, Final Fantasy XIV. As players eagerly anticipate the next game in the series, they can expect the same level of excitement and immersion.
Battle Strategy and Combat Mechanics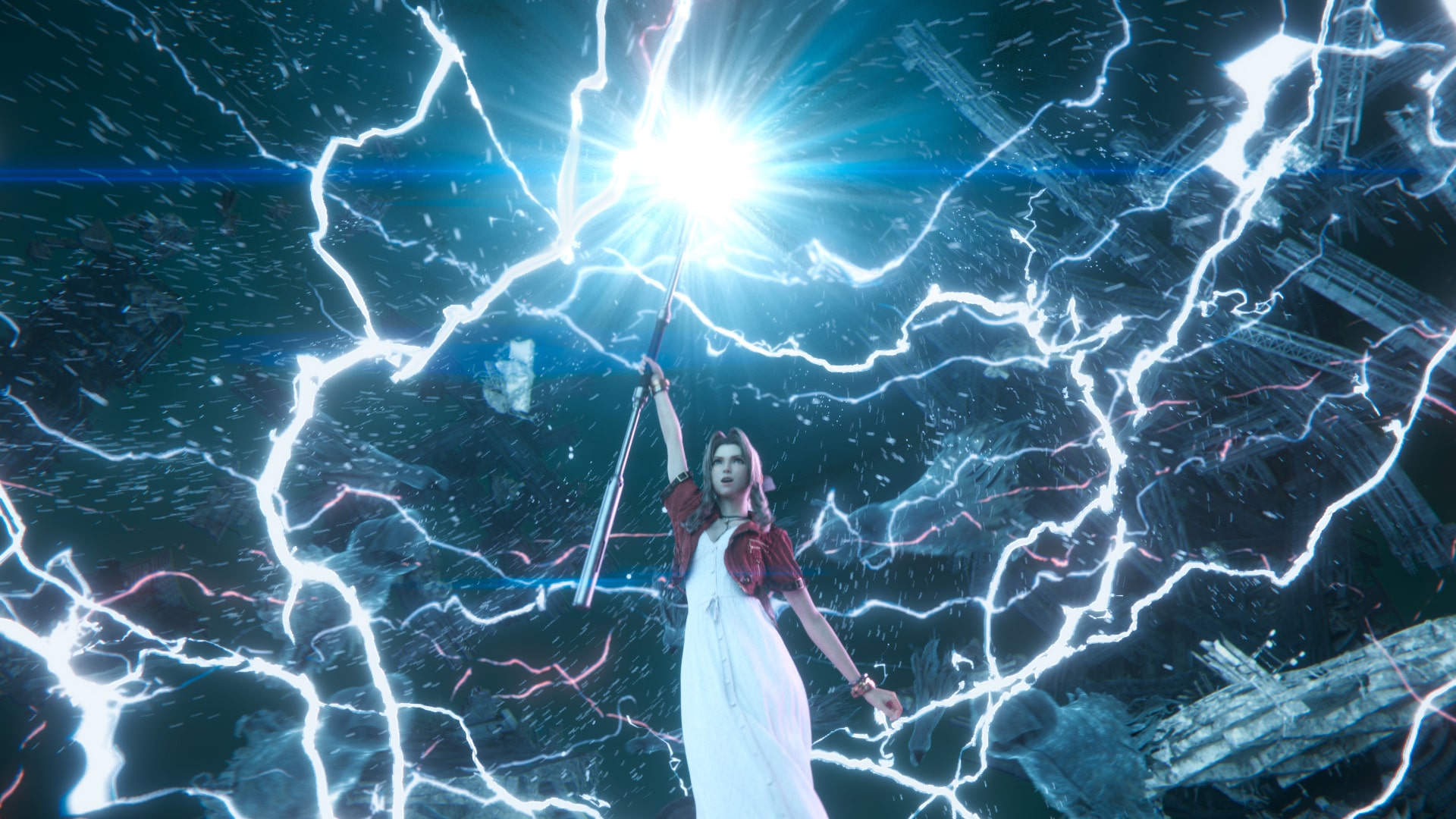 Introducing an exhilarating new battle system, Final Fantasy 7 Rebirth presents hybrid combat, marrying real-time action with strategic commands. This innovative approach allows players to utilize a diverse range of skills and abilities, providing a dynamic and engaging combat experience.
Character development is given prominent importance in Final Fantasy 7 Rebirth, offering broadened possibilities for character growth and progression.
Cinematic Storytelling and Rich Exploration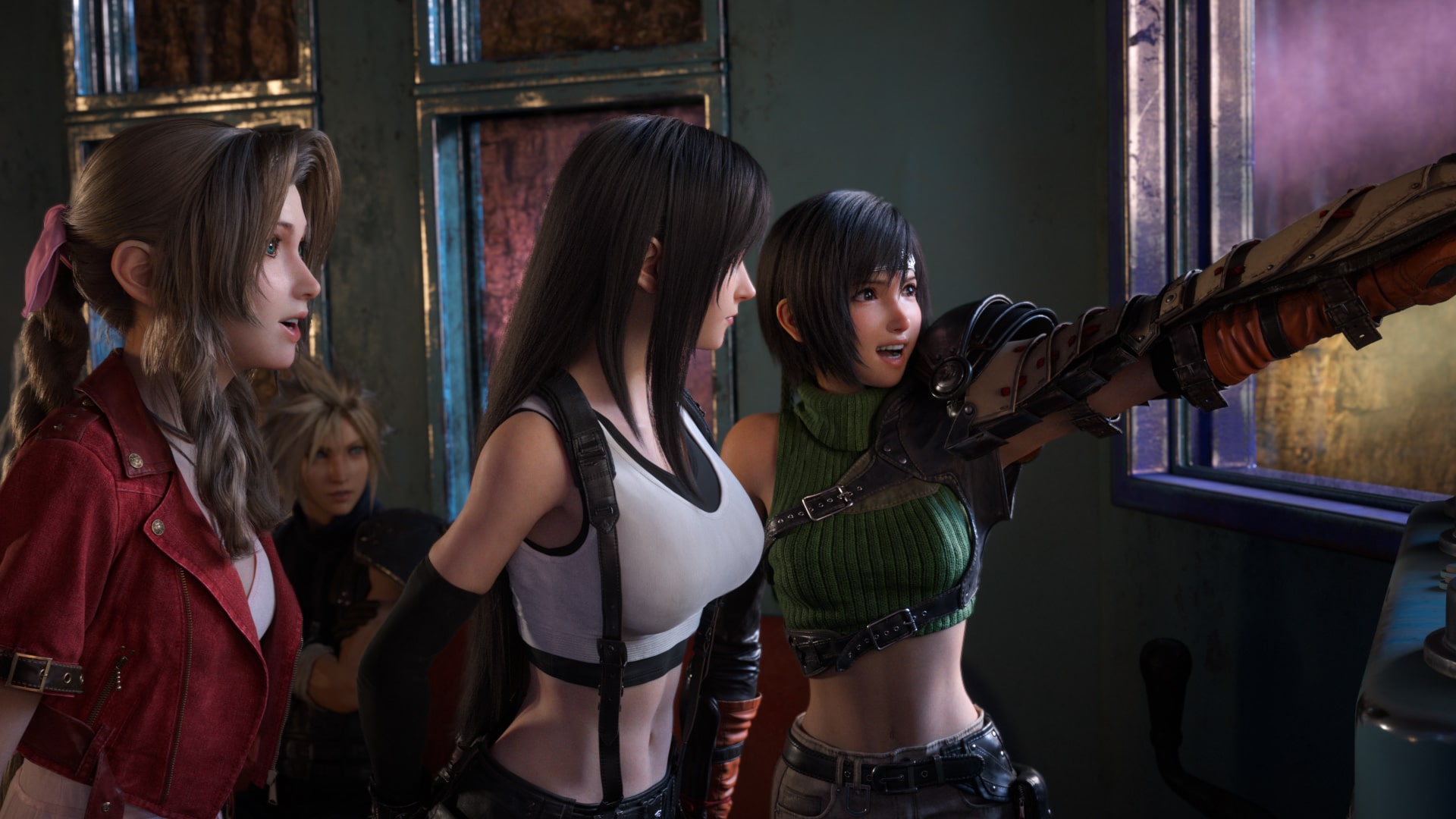 As the party embarks out of Midgar, Final Fantasy 7 Rebirth prides itself on enhanced visuals and enthralling cinematic storytelling. These enhancements create an immersive experience, drawing players deeper into the world of Final Fantasy.
The game further presents abundant opportunities for exploration, encouraging players to discover hidden secrets and interact with the expansive world. As you progress through the story, you'll discover new areas, and uncover the mysteries of Final Fantasy 7 Rebirth.
Square Enix confirmed in their new trailer, showcased during PlayStation's September State of Play, that the second entry of the Final Fantasy 7 Remake series will include the Golden Saucer, as the team explore the game.
New and Returning Characters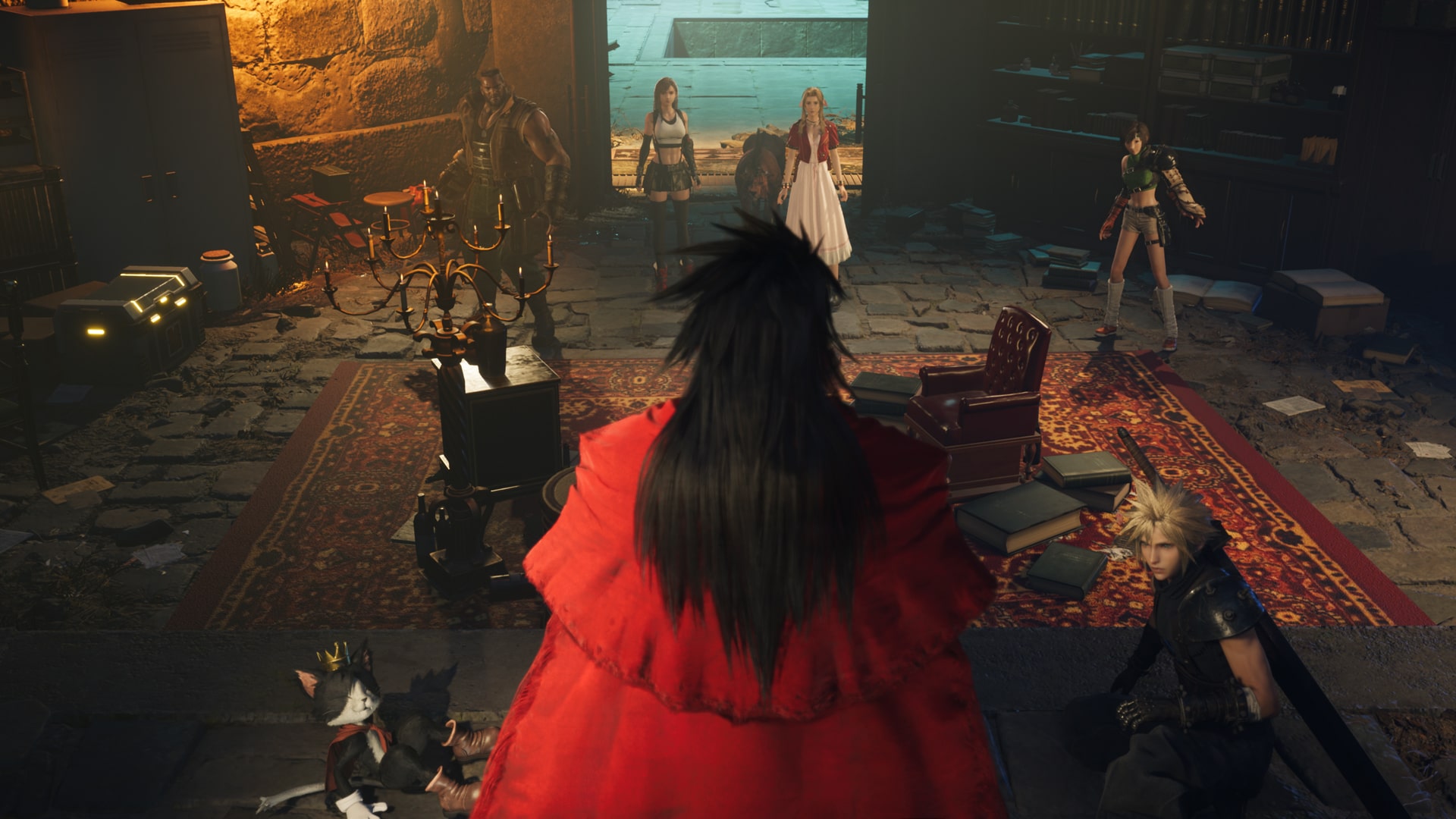 The latest gameplay trailer for Final Fantasy VII Rebirth has revealed the exciting addition of new characters, as well as the return of familiar faces. Red XIII joins the party, adding another layer of depth to the game's diverse cast.
Aside from Red XIII, fans can expect the return of beloved characters such as:
Barret

Tifa

Aerith

and other party members
This mix of new and returning party members adds a fresh dynamic to the game, providing players with a thrilling new experience.
Development Progress and Trilogy Plans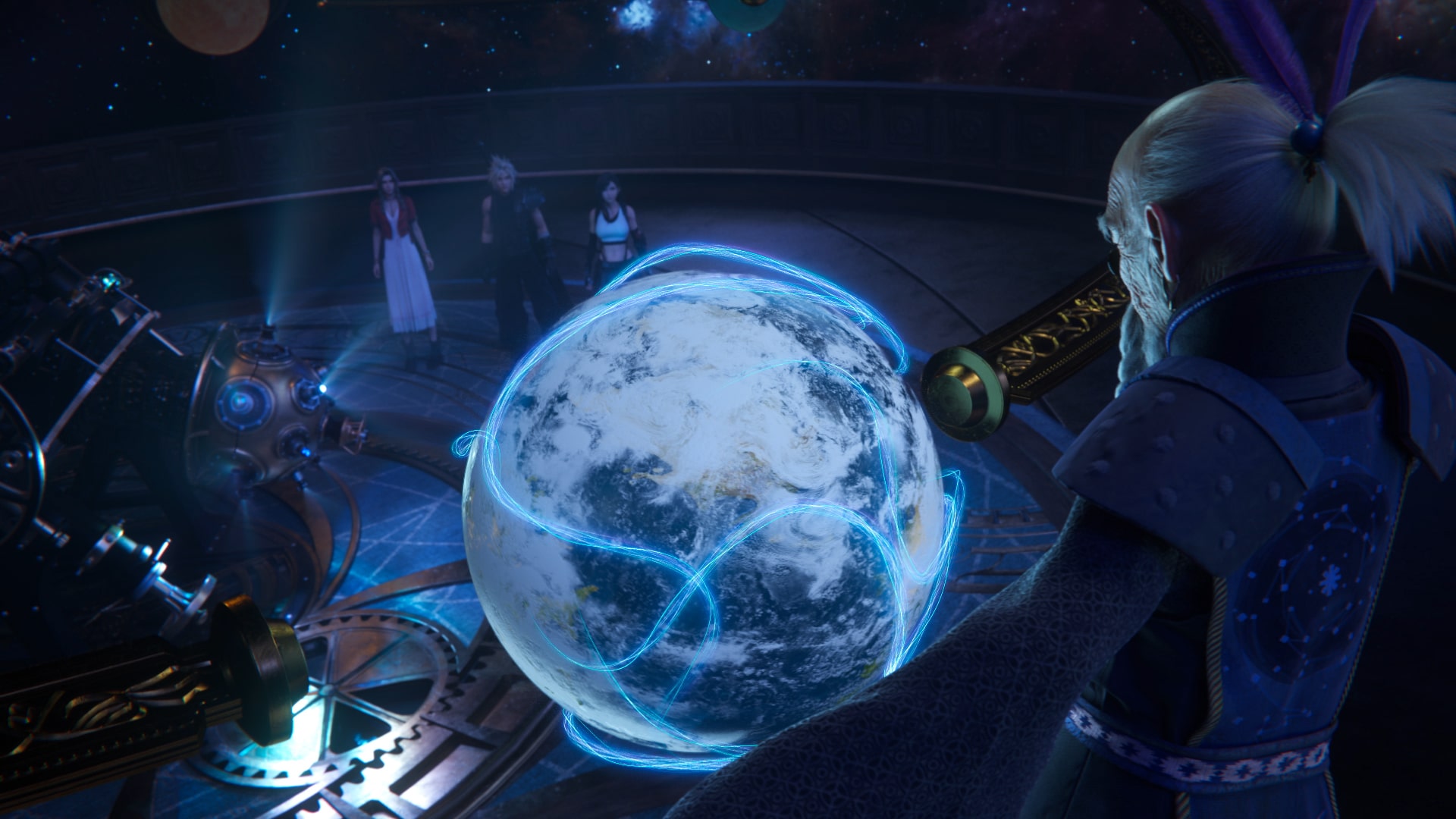 Square Enix stated development process for Final Fantasy VII Rebirth commenced even before the 2020 Remake was released, with swift progress and full production already in motion. This impressive development speed is thanks to the new development structure implemented by Square Enix.
As part of a planned trilogy, Final Fantasy VII Rebirth is set to carry the story forward, with each installment offering a fresh perspective on the original game. With so much progress already made, fans can eagerly await the continuation of this epic saga.
Upcoming Events and Announcements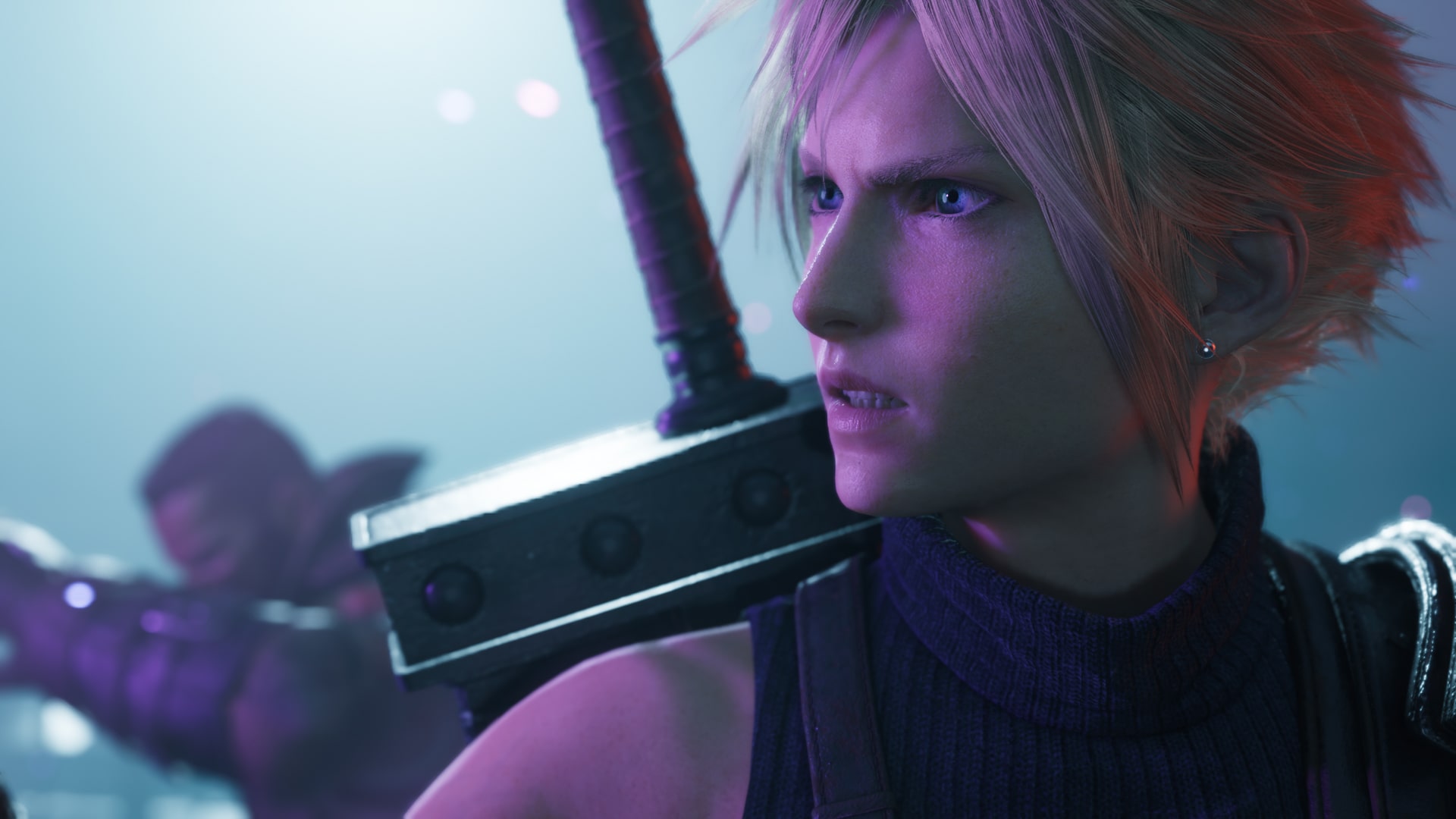 As the release date nears, fans can anticipate further information about Final Fantasy VII Rebirth from forthcoming events including the Tokyo Game Show and The Game Awards. These events will likely provide further insight into the game's plot, helping to build anticipation for the launch.
Stay tuned for more updates and announcements about Final Fantasy 7 Rebirth, as Square Enix announced exciting details about this highly anticipated title.
Summary
In conclusion, Final Fantasy VII Rebirth is shaping up to be an exceptional sequel, and stunning visuals. As we eagerly await its February 29, 2024 release, stay tuned for more updates, event announcements, and preorder information. The world of Final Fantasy 7 Rebirth is ready to welcome you to a thrilling new adventure!
Frequently Asked Questions
Is Final Fantasy VII Rebirth the full game?
Unfortunately, Final Fantasy VII Rebirth is not the full experience - it is simply the middle chapter of the much larger Final Fantasy 7 Remake trilogy.
Is Final Fantasy VII Rebirth the last one?
Final Fantasy VII Rebirth is the second game in the planned trilogy of games remaking the 1997 PS1 title Final Fantasy VII. It's set to be released in early 2024 for the PlayStation 5, and was announced during the Final Fantasy VII 25th Anniversary Celebration. Excitingly, this means that there will be more games to complete the trilogy!
Can you progress your save from Final Fantasy 7 Remake?
You can not carry over your previous save, but you will receive bonuses. You do not need to play Final Fantasy 7 Remake to play the upcoming release.
Is Final Fantasy VII Rebirth canon?
It's official - Final Fantasy VII Rebirth is canon! The new ending for Rebirth ties directly into the Final Fantasy VII Remake, creating an alternate timeline that is both valid and exciting. So dive in and enjoy the adventure!
When is Final Fantasy 7 Rebirth set to release?
Get ready for February 29, 2024 - Final Fantasy VII Rebirth is set to release!
Will Square Enix recover from their recent Stock Drop?
There is no way to predict the market.
Author Details
I have been creating gaming content since August 2013, and went full-time in 2018. Since then, I have published hundreds of gaming news videos and articles. I have had a passion for gaming for more than 30 years!
Ownership and Funding
Mithrie.com is a Gaming News website owned and operated by Mazen Turkmani. I am an independent individual and not part of any company or entity.
Advertising
Mithrie.com does not have any advertising or sponsorships at this time for this website. The website may enable Google Adsense in the future. Mithrie.com is not affiliated with Google or any other news organization.
Use of Automated Content
Mithrie.com uses AI tools such as ChatGPT and Google Bard to increase the length of articles for further readablity. The news itself is kept accurate by manual review from Mazen Turkmani.
News Selection and Presentation
The news stories on Mithrie.com are selected by me based on their relevance to the gaming community. I strive to present the news in a fair and unbiased manner, and I always link to the original source of the news story or provide screenshots in the video above.