The Best Cloud Gaming Services: A Comprehensive Guide
Welcome to the world of cloud gaming, where the sky's the limit! Imagine playing your favorite games without the need for expensive hardware or worrying about device compatibility. In this comprehensive guide, we'll explore the best cloud services, their features, and how to choose the right one for you. So, fasten your seatbelts and get ready to embark on an exciting journey into the cloud universe.
Key Takeaways
Cloud gaming provides an accessible and economical way to play games without the need for costly hardware or installation.
Compare features, game libraries & pricing of top cloud gaming platforms such as Xbox Cloud Gaming, PlayStation Plus Premium, Nvidia GeForce Now & Amazon Luna.
Ensure optimal performance by using a wired internet connection with sufficient bandwidth and adjusting in-game settings.
Disclaimer: The links provided herein are affiliate links. If you choose to use them, I may earn a commission from the platform owner, at no extra cost to you. This helps support my work and allows me to continue to provide valuable content. Thank you!
Understanding Cloud Gaming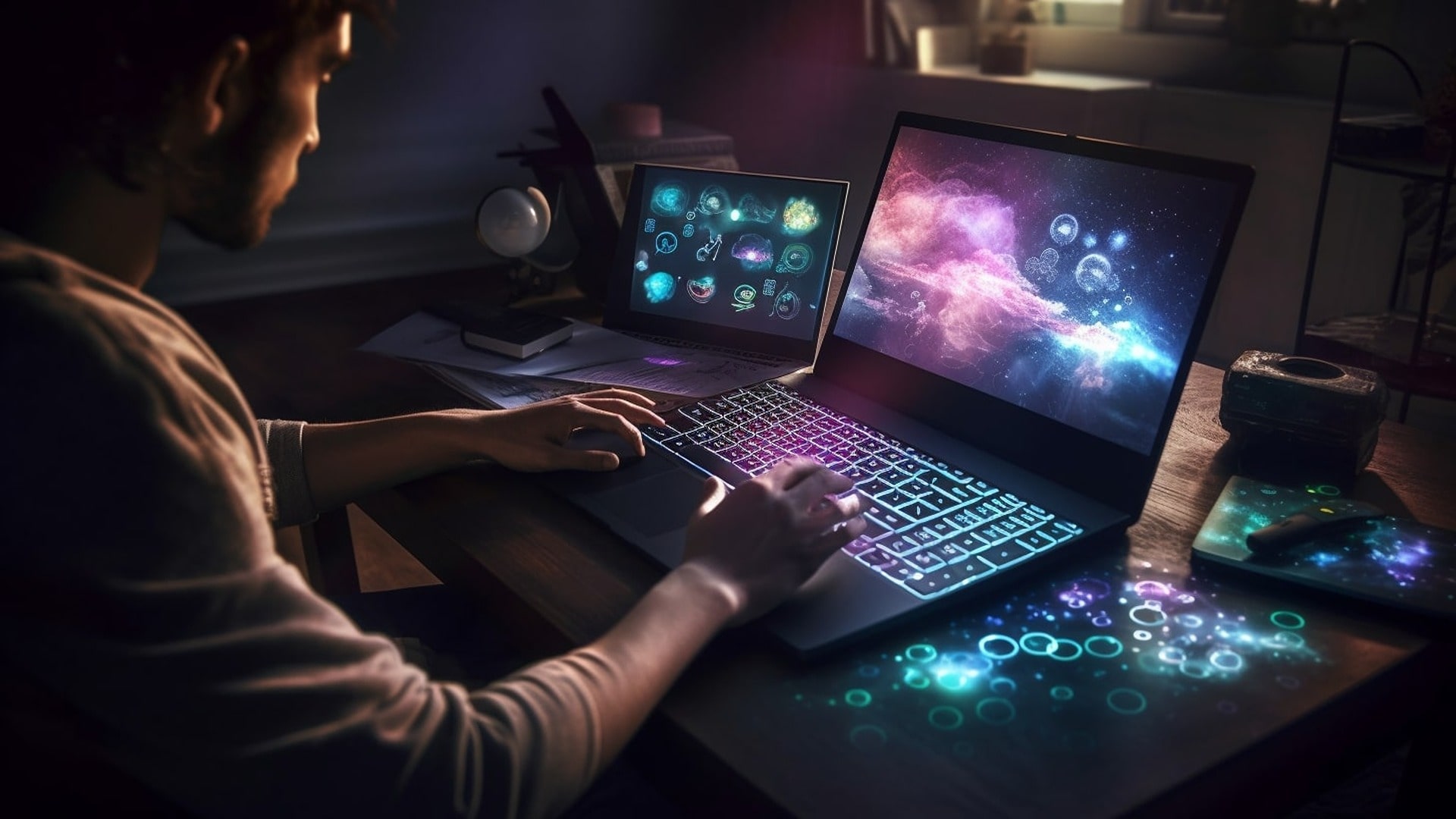 Cloud gaming is a groundbreaking technology that allows you to access and play games on your laptop or other devices without downloading and installing them. With cloud services, you can stream games from a remote server and enjoy an extensive library of titles without the need for costly hardware.
It's similar to streaming services like YouTube, where you can watch videos without downloading them. Cloud platforms provide a convenient and cost-effective way to enjoy gaming.
Starting with cloud gaming requires a few essentials:
A subscription to a cloud gaming service
A high-speed internet connection
A compatible device such as a laptop, smartphone, or tablet
Some services might necessitate a controller for specific games
A wired internet connection is often preferred for the best performance.
With cloud gaming, the days of worrying about hardware requirements and installing games are long gone. All you need is a steady connection and a thirst for gaming!
Top Cloud Gaming Platforms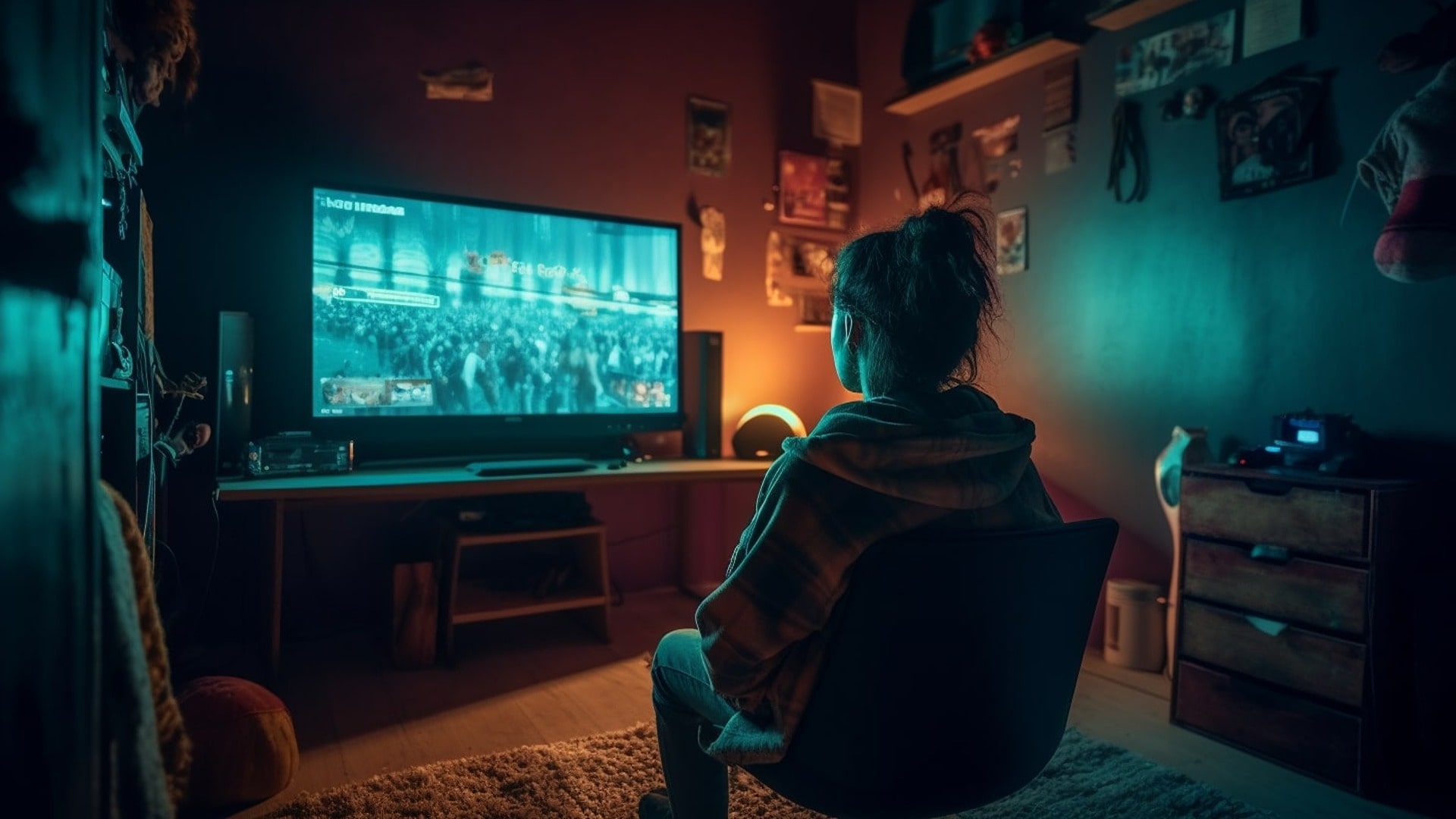 We will explore the leading cloud platforms, such as:
Xbox Cloud Gaming
PlayStation Plus Premium
Nvidia GeForce Now
Amazon Luna
Additionally, you can access some of these platforms through your browser, like Microsoft Edge.
Each platform offers its unique features, game libraries, and pricing.
The subsequent sections will provide a comparison of these platforms, assisting you in determining the best fit for your gaming requirements.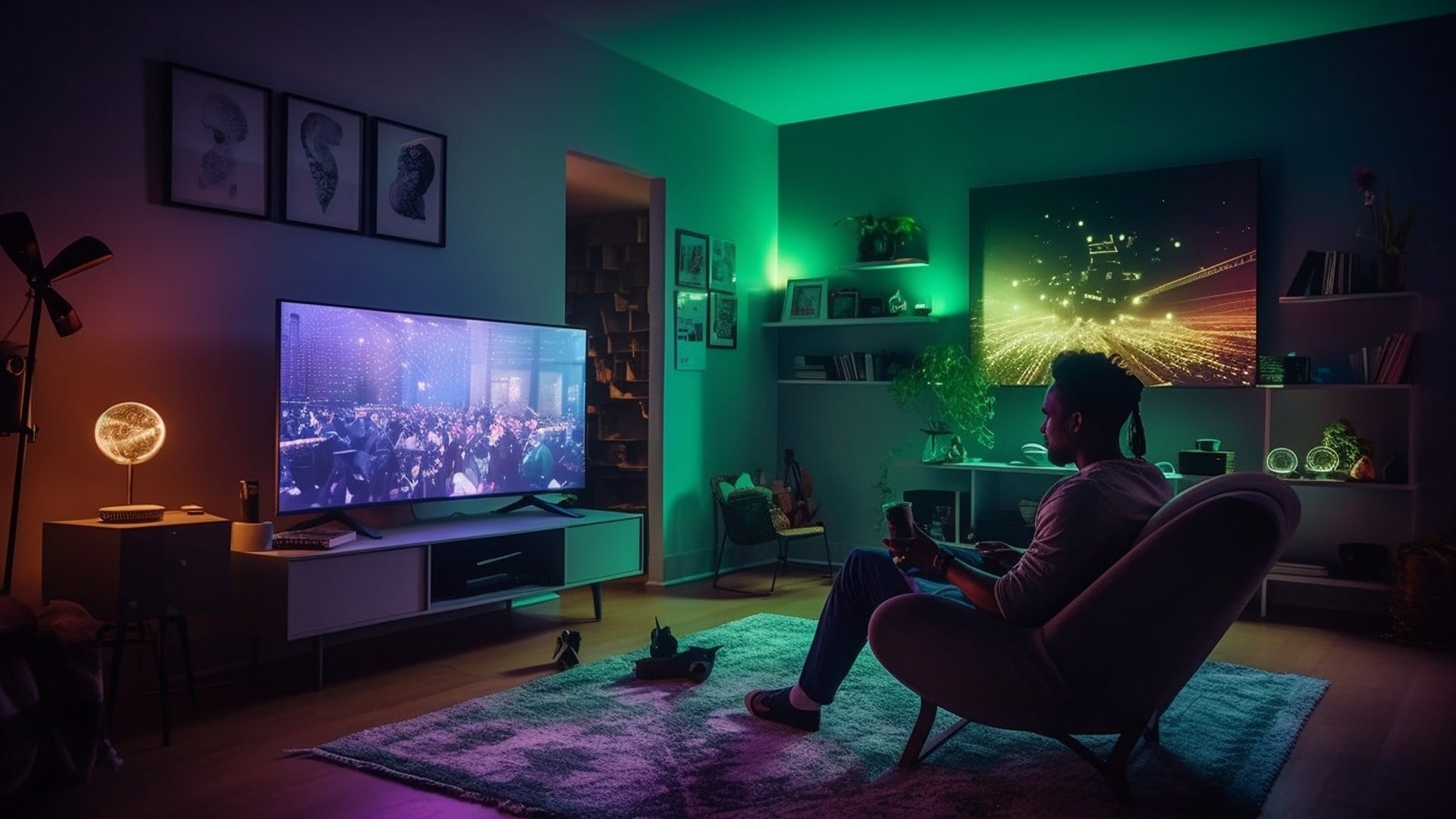 Xbox Cloud Gaming
Xbox Cloud Gaming is a versatile service that offers a wide range of Xbox console games and compatibility with multiple devices, including Xbox consoles. With its vast selection of titles from the Xbox Game Pass library, you can enjoy the entire Forza and Halo franchises, as well as Microsoft Flight Simulator, and many more. The service is supported on select Samsung Smart TVs and monitors, among other devices.
To use Xbox Cloud Gaming, you'll need:
An Xbox Game Pass Ultimate subscription
A supported game
A supported controller
A high-speed internet connection.
Despite its impressive game library and device compatibility, Xbox Cloud Gaming's performance can be unpredictable and varies drastically. This service allows you to play with others from a unified library of games on multiple devices, making it a popular choice among gamers. Yet, you should keep its performance limitations in mind while selecting this platform.
PlayStation Plus Premium
PlayStation Plus Premium is a subscription service that offers a variety of games for streaming on PC or PlayStation consoles. The platform supports cloud on PS4 and PS5 consoles and PCs via a dedicated app, which is designed for use with the DualShock 4 controller. The service features titles such as:
Horizon Forbidden West
The Last of Us
God of War
Yakuza
Resident Evil
While PlayStation Plus Premium provides an array of games, it comes with trade-offs in device versatility and game performance. Tests on more-demanding games, like Assassin's Creed: Odyssey and The Quarry, revealed lower resolutions and frame rates than expected.
If you're a die-hard PlayStation fan, this service might be the right choice, but keep in mind the performance limitations and device compatibility.
Nvidia GeForce Now
Nvidia GeForce Now is a streaming service that allows you to:
Access select games you already own, provided you purchase the PC versions and pay a monthly membership fee
Support various free-to-play games like Fortnite and Apex Legends
Sync your libraries from other stores such as Epic Games, Steam, and Ubisoft Connect
Publishers must decide on a case-by-case basis whether to include their games on GeForce Now. Not all games available via GTX Gaming Services are compatible with GeForce Now.
The free tier of GeForce Now offers one hour of game streaming before requiring a session reset, lower-quality streaming, and longer wait times when queuing up to launch a game. For the best performance, a wired connection is recommended, as it provides exceptional performance on GeForce Now's Priority and Ultimate tiers.
Keep in mind that this service requires purchasing pc games and paying monthly membership fees, which might not suit everyone's budget.
Amazon Luna
Amazon Luna has a limited game selection and requires an Amazon Prime membership, making other options more appealing for most users. The platform offers:
Four free games for Prime members
Luna+ channel, which includes a limited selection of less well-known titles
Ubisoft+, a subscription-based channel with popular titles from the Assassin's Creed, Far Cry, and Watch Dogs series
However, its performance is unstable, and it has a restricted game library.
If you're an Amazon Prime member, you can trial Luna with the four complimentary games before purchasing a channel subscription. However, it's generally advised that individuals subscribe to Xbox Game Pass rather than one of the Luna channels, due to performance and game selection limitations.
Device Compatibility and Requirements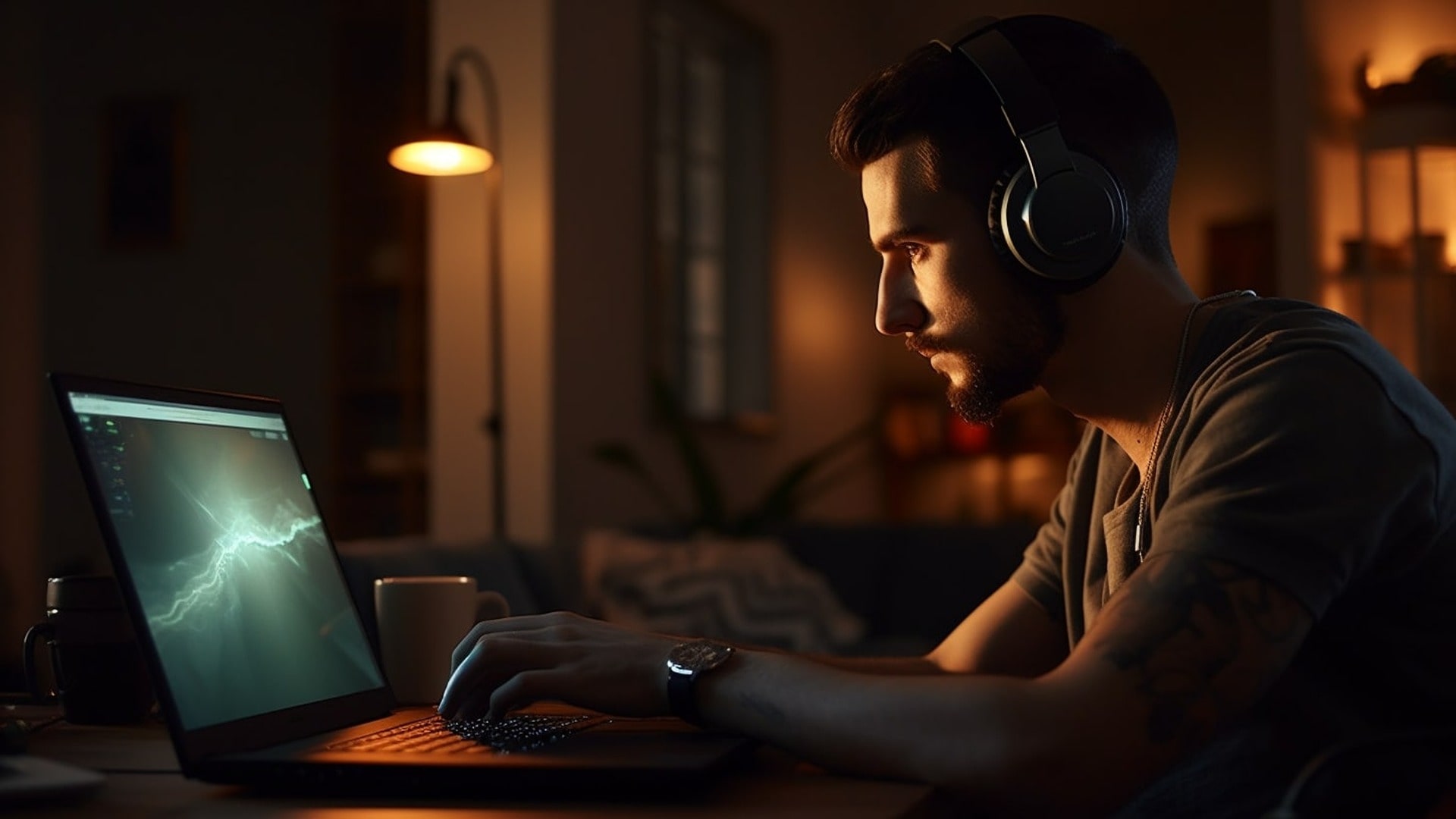 Cloud gaming is compatible with a wide range of devices, including PCs, consoles, phones, tablets, and smart TVs. For achieving the best performance, your device should be equipped with an Intel Core processor and at least 8GB of RAM. Some services, like Xbox Cloud Gaming, require additional components such as an Xbox Game Pass Ultimate subscription and a compatible Bluetooth controller.
Cloud gaming demands a high-speed internet connection, ideally with a minimum network bandwidth of 30 Mbps for streaming 1080p 60 FPS and 35 Mbps for up to 1600p streaming. A wired connection is advised for the best performance.
Once you have the suitable device and internet connection, you are all set to immerse yourself in the realm of cloud gaming.
Tips for Optimal Cloud Gaming Performance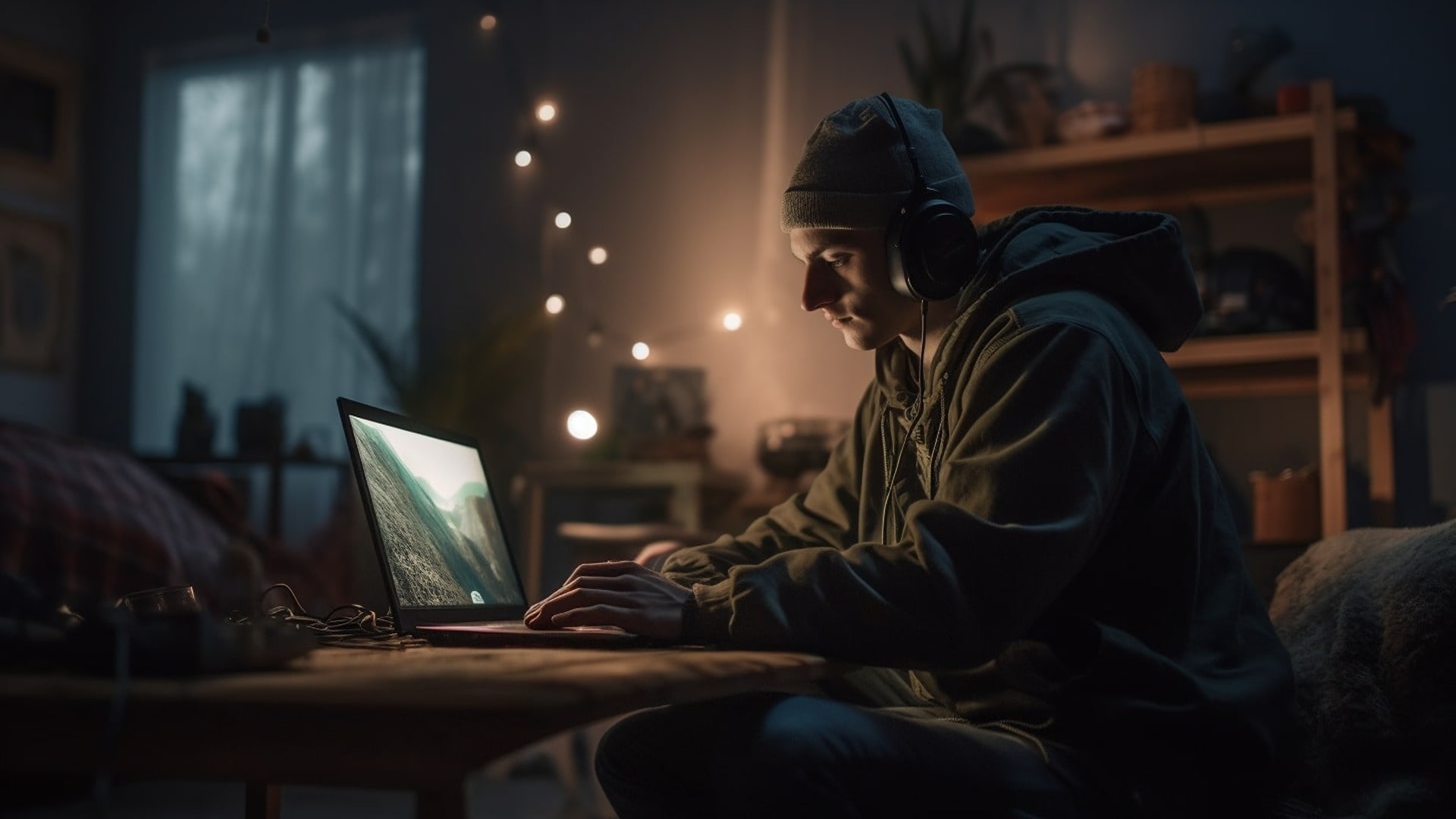 To optimize your cloud experience, there are a few tips you can follow. First, use a wired internet connection whenever possible, as it offers more reliable and faster internet speeds.
Another crucial factor is ensuring sufficient bandwidth for your gaming sessions, which contributes to a smooth and enjoyable experience.
Adjusting in-game settings can also make a significant difference in your cloud performance. For example, lowering graphics settings or disabling certain features can help reduce latency and improve overall gameplay. Experimenting with different configurations can help you find the sweet spot between visual quality and performance.
The Future of Cloud Gaming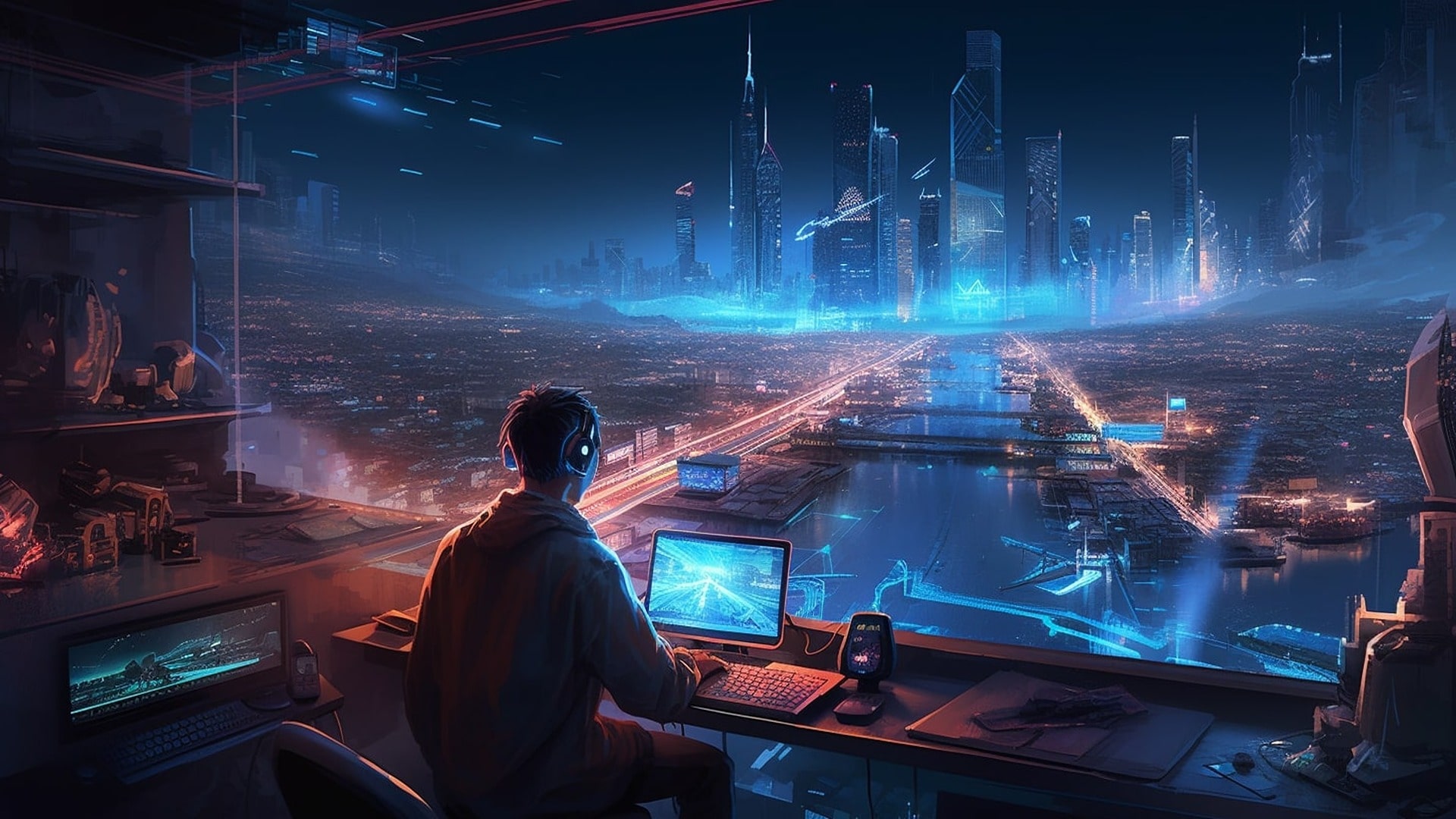 As cloud technology continues to evolve, we can anticipate potential advancements, including enhanced streaming quality, quicker loading times, and more effective data transfer. Infrastructure improvements, such as increased bandwidth, improved server performance, and enhanced network stability, can also be expected.
Furthermore, cloud platforms may offer more titles, exclusive content, and enhanced cross-platform compatibility in the future. These advancements will make cloud even more accessible and enjoyable for gamers worldwide, solidifying its position as a prominent player in the gaming industry.
Choosing the Right Cloud Gaming Service for You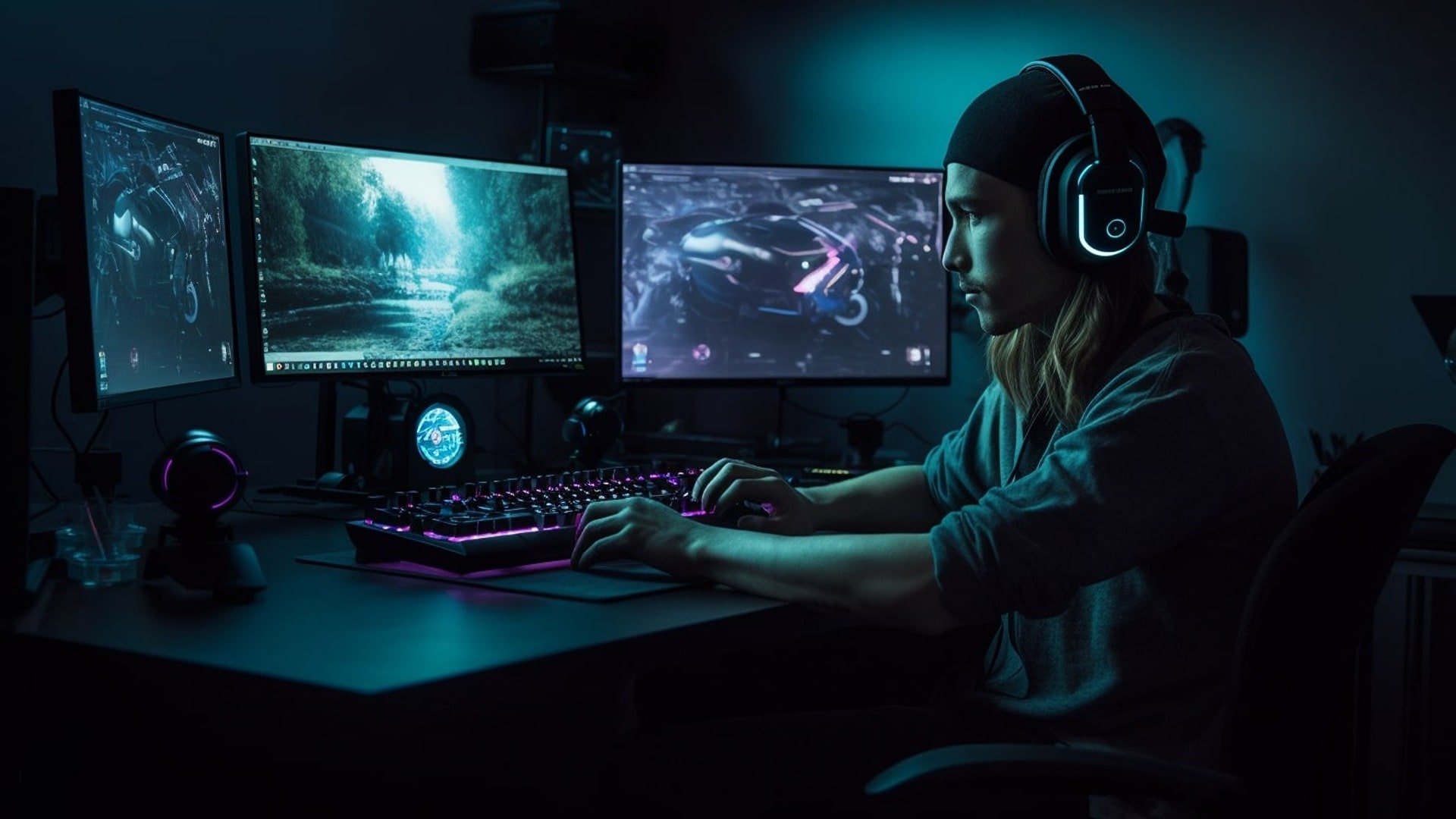 Selecting the right cloud service can be a daunting task. To make an informed decision, consider factors such as:
Game library
Performance
Device compatibility
Pricing
Features
User reviews
Platforms like Reddit, Metacritic, and Steam offer user reviews to help you gauge the experience of others with a particular service.
Your preferences, financial allowance, and device compatibility should also play a role in your decision-making process. A careful evaluation of these aspects can guide you to the cloud service that aligns best with your gaming needs and preferences, promising a seamless and enjoyable gaming experience.
Setting Up Your Cloud Gaming Experience
Once you've chosen your ideal cloud service, it's time to set up your gaming experience. Here are the steps to follow:
Install the appropriate game streaming software or app on your device, which can typically be found in the app store. This will allow you to install games from the cloud service.
Register and subscribe to the service to gain access to the games.
Make sure you have a stable and high-speed internet connection for the best gaming experience.
For optimal performance, consider connecting your device to a router via a wired connection or using a wireless connection with sufficient bandwidth. With everything set up correctly, you're all set to plunge into the world of cloud gaming and savour your favourite titles.
Enhancing Your Cloud Gaming Setup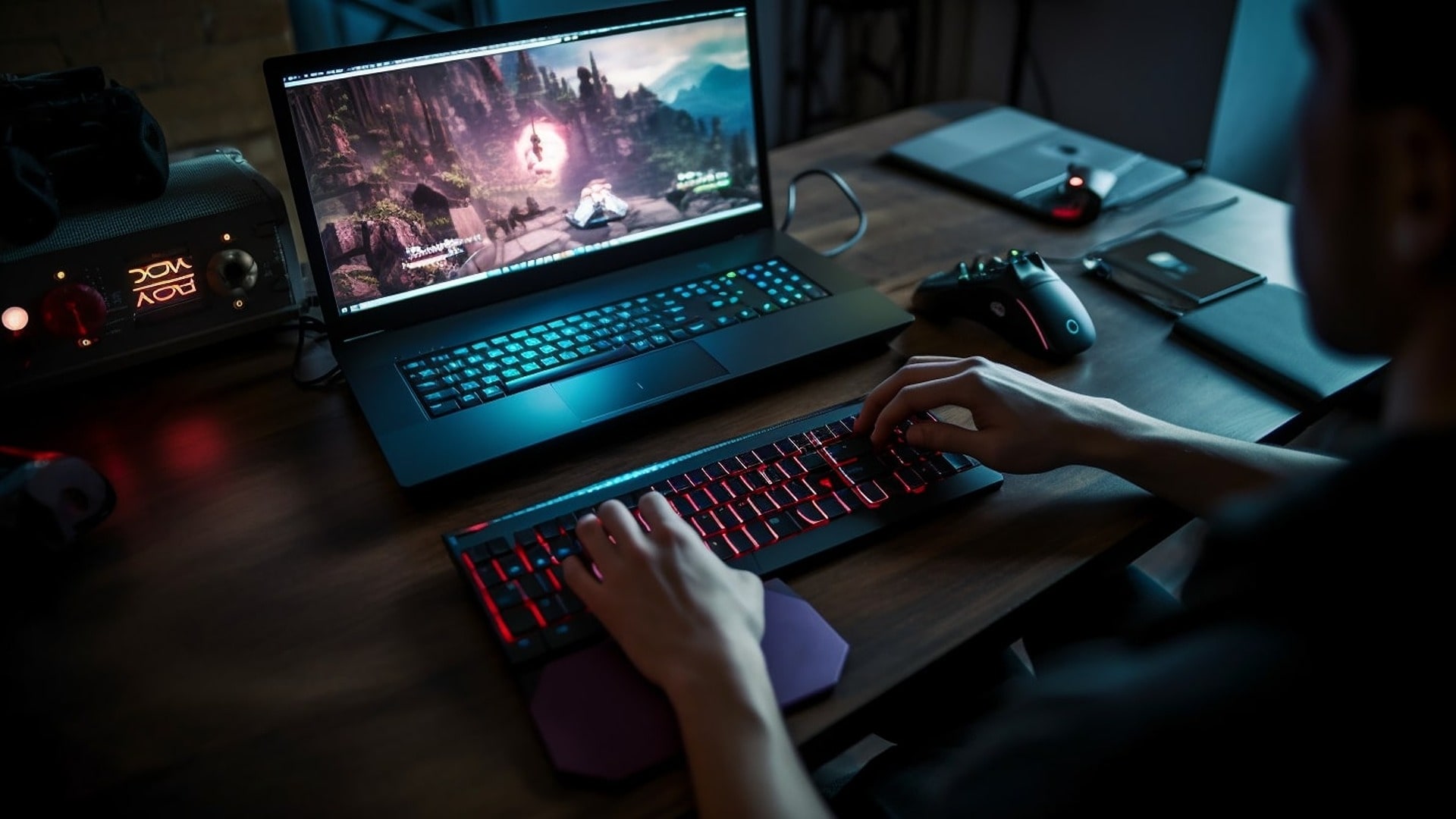 To further enhance your cloud setup, consider investing in gaming peripherals such as controllers, headsets, and keyboards tailored for gaming. These accessories can help improve your overall gaming experience and make it more immersive. Additionally, optimizing your home network settings for better audio and video quality during gameplay can significantly impact your cloud sessions.
Another way to enhance your cloud gaming setup is by exploring community resources, such as forums, social media groups, and blogs, where fellow gamers share tips, tricks, and experiences. Engaging with the gaming community can provide valuable insights and help you make the most of your cloud gaming experience.
Potential Drawbacks of Cloud Gaming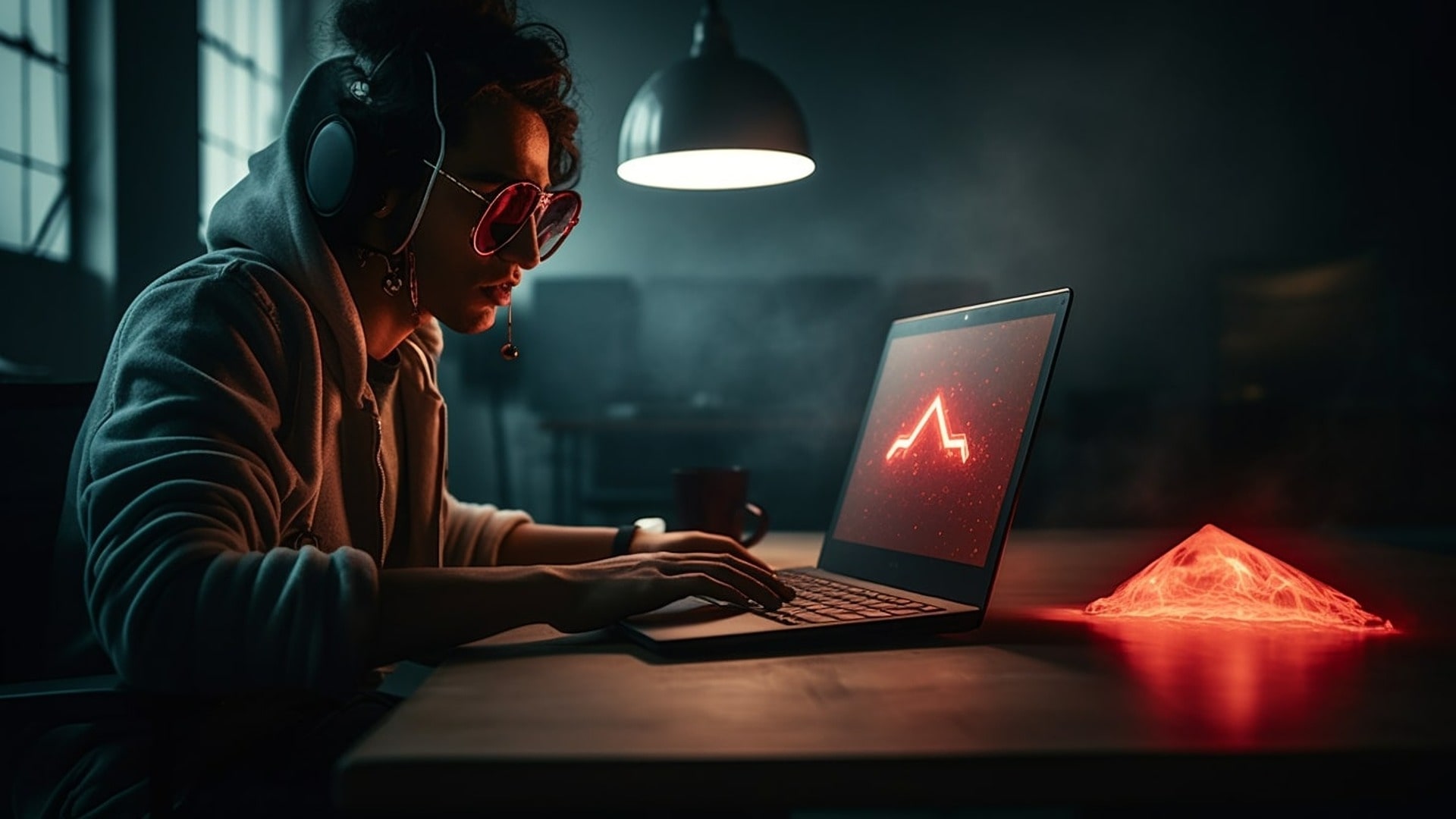 Despite its myriad of benefits, cloud gaming does come with certain possible drawbacks. One notable concern is latency issues, which can lead to high latency and dropped frames, lower resolution gameplay, and reliance on an internet connection. Network congestion and other factors affecting network latency can impact cloud gaming performance, making it crucial to have a dependable, high-speed internet connection.
Another potential drawback is data usage concerns. Cloud gaming requires a continuous, high-speed internet connection, which can lead to high data usage, especially for those with limited data plans or data caps enforced by their internet service providers.
Despite these challenges, mobile gaming, particularly cloud gaming, continues to grow in popularity, offering gamers the freedom to play their favorite titles on various devices without the need for expensive hardware.
Cloud Gaming vs. Traditional Gaming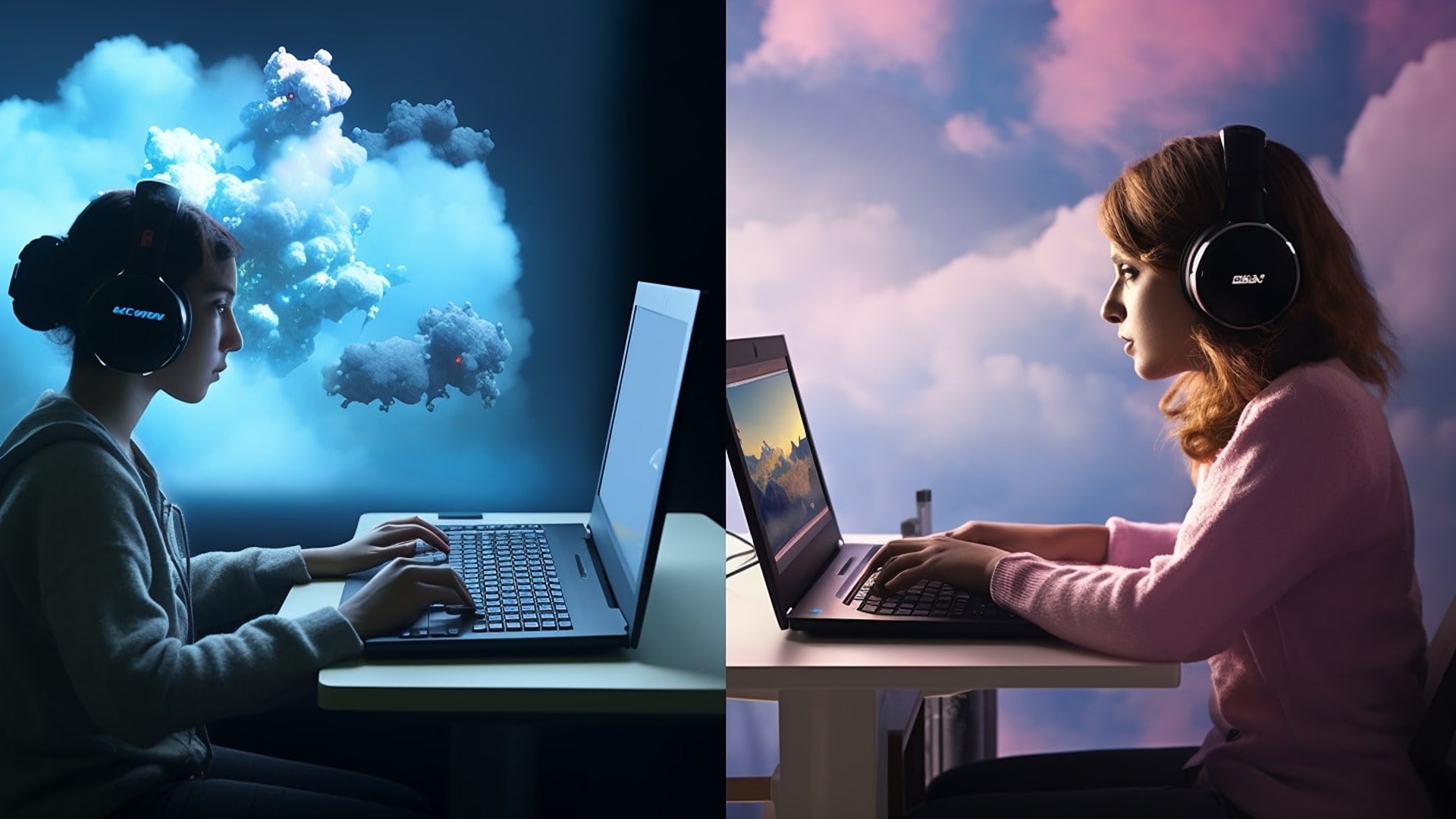 Cloud gaming and traditional gaming each have their benefits and drawbacks. Cloud gaming enables users to stream games remotely, eliminating the need for expensive hardware and providing access to a wide range of devices. It offers superior visual quality and faster access to games compared to traditional gaming, which requires a console or PC and physical copies of games.
On the other hand, traditional gaming allows for the setup of games on local devices like a PC or console and is restricted to specific hardware platforms. When deciding which option is best for your needs, consider factors such as your budget, the type of games you wish to play, and the devices you intend to play on.
Weighing the pros and cons of cloud gaming and traditional gaming can aid you in making an informed decision that aligns with your gaming style and preferences.
Summary
In conclusion, cloud gaming offers an exciting new frontier in the world of gaming, providing gamers with a vast library of titles and the ability to play on multiple devices without the need for expensive hardware. By understanding the concept, exploring top cloud gaming platforms, and evaluating device compatibility, performance, and budget considerations, you can choose the perfect cloud gaming service for you. As the future of cloud gaming continues to evolve, so will the opportunities for gamers to immerse themselves in their favorite titles anytime, anywhere. So, embark on your cloud gaming adventure, and explore the limitless possibilities that await!
Frequently Asked Questions
Will cloud gaming be free?
Cloud Gaming is free for all those with an Xbox Game Pass Ultimate subscription, which costs £10.99 / $14.99 per month.
What is cloud gaming do?
Cloud gaming is a way of playing games remotely from a cloud-based server. You connect to the virtual PC through an app or browser and stream games directly to your device without hardware, cables, or downloads. With cloud gaming, you pay a subscription fee for access to high-quality gaming content over the internet.
How much is best cloud gaming?
Cloud gaming can vary in cost depending on the platform and services, but is typically reasonably affordable and can offer an enjoyable gaming experience.
What is the main difference between cloud gaming and traditional gaming?
Cloud gaming allows gamers to stream games remotely, eliminating the need for a console or physical copies of games, while traditional gaming requires both.
Can I play cloud gaming on my smartphone or tablet?
Yes, you can play cloud gaming on your smartphone or tablet provided you have a high-speed internet connection.
Author Details
I have been creating gaming content since August 2013, and went full-time in 2018. Since then, I have published hundreds of gaming news videos and articles. I have had a passion for gaming for more than 30 years!
Ownership and Funding
Mithrie.com is a Gaming News website owned and operated by Mazen Turkmani. I am an independent individual and not part of any company or entity.
Advertising
Mithrie.com does not have any advertising or sponsorships at this time for this website. The website may enable Google Adsense in the future. Mithrie.com is not affiliated with Google or any other news organization.
Use of Automated Content
Mithrie.com uses AI tools such as ChatGPT and Google Bard to increase the length of articles for further readablity. The news itself is kept accurate by manual review from Mazen Turkmani.
News Selection and Presentation
The news stories on Mithrie.com are selected by me based on their relevance to the gaming community. I strive to present the news in a fair and unbiased manner.