Latest Yakuza Game News: Unveiling New Releases in 2023
Are you a die-hard fan of the Yakuza series or a newcomer looking for some action-packed gaming? Either way, grab your controller and get ready for a thrilling dive into the Yakuza universe! In this blog post, we'll be uncovering the latest Yakuza game news, exploring the compelling storytelling approach of Ryu Ga Gotoku Studio, and reminiscing about memorable moments from past games. Join us as we delve into the world of Kazuma Kiryu and anticipate the excitement that awaits in the upcoming game, Like a Dragon Gaiden: The Man Who Erased His Name!
Key Takeaways
Like a Dragon Gaiden: The Man Who Erased His Name trailer gives fans an exciting glimpse into the Yakuza universe with its vibrant locations and unparalleled combat.
Immerse yourself in Kazuma Kiryu's world with realistic environments, cultural references, side stories & mini games.
Look forward to multiple platforms & live action adaptations as the franchise continues to expand!
Ryu Ga Gotoku Studio's commitment to rich storytelling—through detailed research, authentic experiences, and integration of urban legends and cultural references—deepens player immersion, making each Yakuza installment a memorable journey.
The Yakuza series consistently delivers a blend of intense, action-packed main storylines complemented by eerie side stories and humorous mini-games, ensuring a diverse gaming experience that caters to a wide range of player preferences.
Disclaimer: The links provided herein are affiliate links. If you choose to use them, I may earn a commission from the platform owner, at no extra cost to you. This helps support my work and allows me to continue to provide valuable content. Thank you!
New Yakuza Game: Like a Dragon Gaiden Trailer Breakdown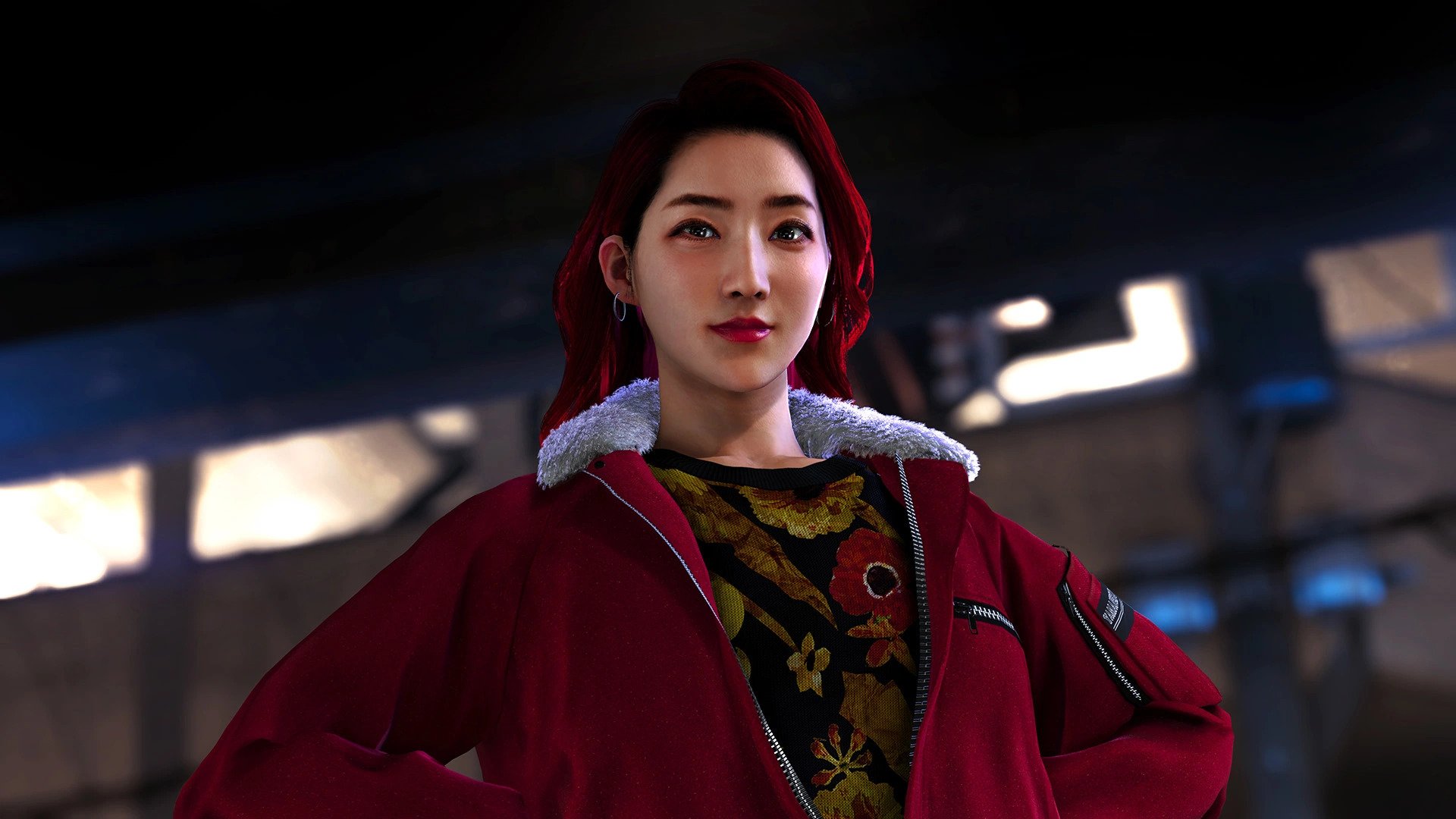 Slated for a November 9, 2023 launch, Like a Dragon Gaiden: The Man Who Erased His Name, has generated buzz among fans with its thrilling trailer. This new installment in the dragon franchise takes us back to the world of Kazuma Kiryu, the legendary yakuza who has faked his own death to protect his foster children. The trailer reveals a mysterious figure attempting to cause chaos in the city, with vibrant locations and a host of interesting characters, including a Gandhara clerk, to keep players engaged.
The game's mysterious castle and secret arena set the stage for riveting combat and compelling storytelling that promises to captivate players. Explore the fictional Sotenbori, based on real-life Osaka, and Yokohama, as seen in Yakuza 7 and Lost Judgment. With Kiryu's unparalleled strength, stunning graphics, and an array of side missions, Like a Dragon Gaiden is set to be a must-play for fans of the Yakuza series.
The Return of Kazuma Kiryu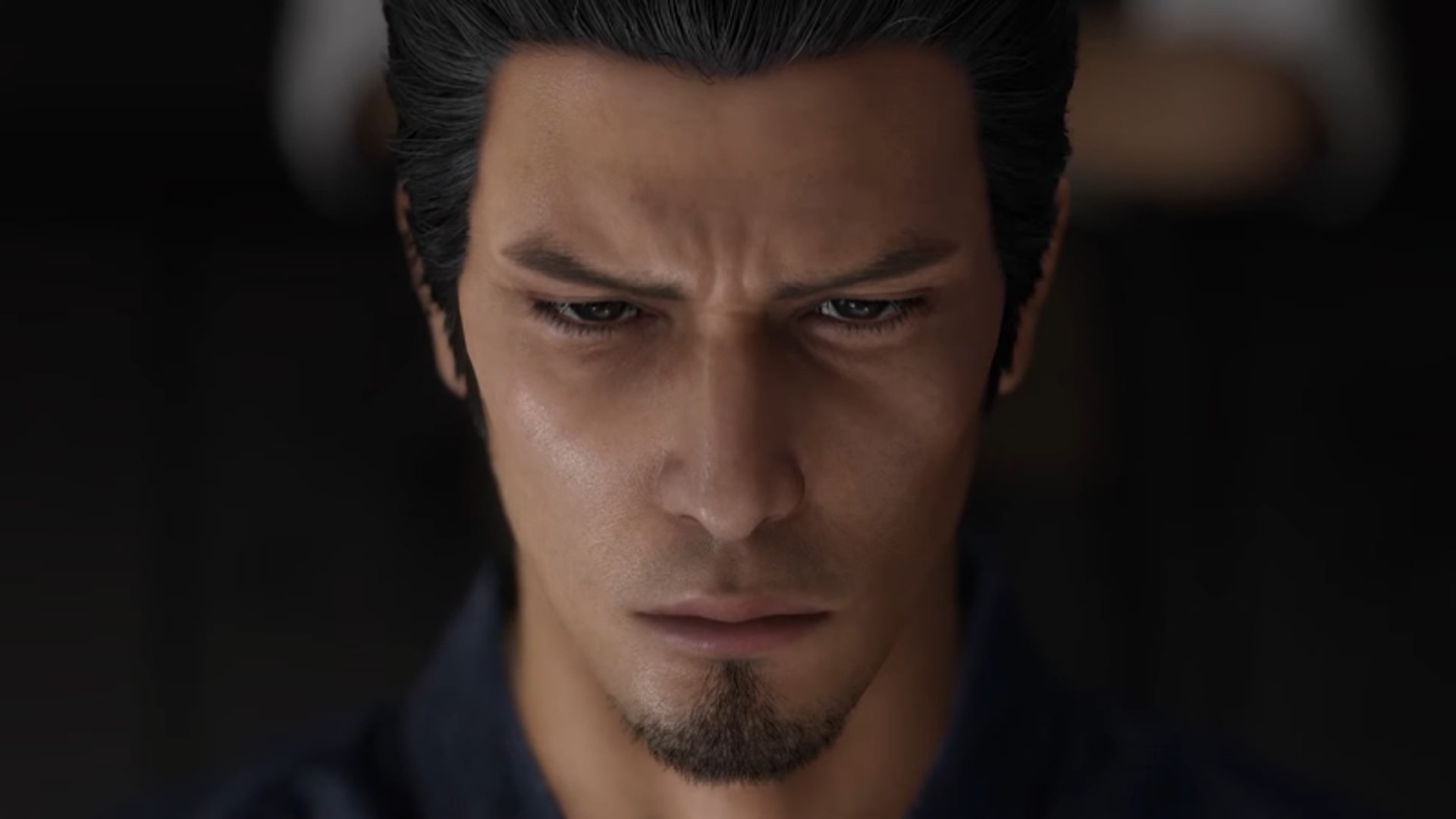 The return of Kazuma Kiryu, the main protagonist of the dragon series, is as thrilling as it is anticipated. Forced to confront the mysterious figure known as "Joryu", Kiryu finds himself in the midst of a dangerous conflict. The new Yakuza game showcases Kiryu's unmatched power, as he battles his opponents in the secret castle arena, adding to the excitement and challenge of the game.
Kiryu's navigation through the underworld's perils and face off against Joryu will undoubtedly have Yakuza series fans eager to play. With his legendary yakuza reputation and unmatched fighting skills, Kiryu is bound to captivate players and keep them engaged in his exciting return to the Yakuza universe.
Dynamic Combat System
The innovative combat system in Like a Dragon Gaiden enables players to alternate between Yakuza and Agent fighting styles, leveraging high-tech gadgets and unique abilities. Kiryu's Yakuza style is all about powerful and dramatic moves that strike fear into the hearts of enemies, while the Agent style focuses on advanced technology and gadgets like electrified bind wires.
This dynamic approach to combat provides players with a fresh and exciting experience, as they can adapt their fighting style to suit their preferences or the situation at hand. Whether you prefer the brute force of the Yakuza style or the precision and high-tech gadgets of the Agent style, Like a Dragon Gaiden promises to deliver an exhilarating combat experience for all players.
Side Missions and Entertainment
Beyond the main story, Like a Dragon Gaiden provides an array of side missions and entertainment options to immerse players further into the game world. Engage in thrilling sub-missions from an intriguing informant named Akame, providing exciting challenges and opportunities for exploration.
The game also features a variety of entertaining mini-games for players to enjoy, such as brawling, karaoke, and racing. These immersive experiences offer a welcome break from the intense action, allowing players to dive deeper into the Yakuza universe and explore its many facets. So whether you're a fan of intense combat or more lighthearted entertainment, the new Yakuza game has got you covered.
Ryu Ga Gotoku Studio Approach to Storytelling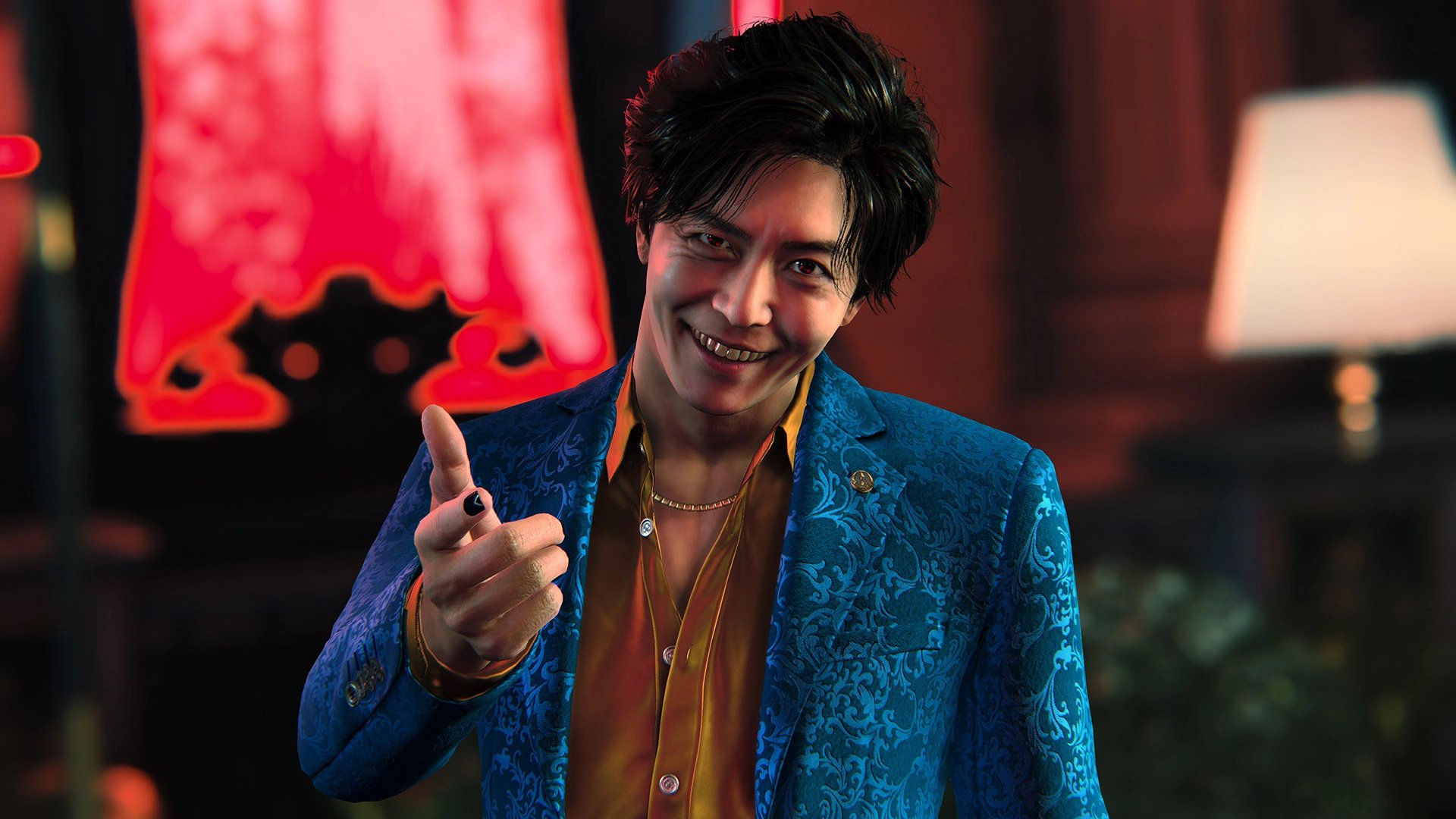 Ryu Ga Gotoku Studio, the masterminds behind the Yakuza game series, are known for their exceptional approach to storytelling. The combination of urban legends, enigmatic characters, and cultural references results in an immersive world that holds the players' interest in the game's narrative.
Some key elements of their storytelling approach include:
Extensive research
Attention to detail
Authentic experiences
Believable environments, characters, and narratives
These elements create a game experience that players can connect with on a deeper level.
This unique approach to storytelling has earned the Yakuza series a loyal following of fans who eagerly await each new installment. As the Yakuza universe continues to expand, players can look forward to more captivating stories, intriguing characters, and thrilling gameplay experiences.
Urban Legends and Mysterious Figures
The Yakuza series often features eerie urban legends and enigmatic characters, adding to the game's atmosphere and keeping players intrigued. From the woman in white to the bizarre encounters with supernatural beings, these elements add a layer of mystery and unpredictability to the narrative.
These unsettling sub-stories not only provide a break from the main storyline but also allow players to explore the supernatural aspects of the game world. By incorporating urban legends and mysterious figures into their narratives, Ryu Ga Gotoku Studio ensures that players remain engaged and intrigued throughout their gaming experience.
Realism and Cultural References
Known for integrating real-life practices and cultural elements, like the Japanese tradition of yubitsume, the Yakuza games enhance the story's authenticity. The developers strive to create believable environments by modeling in-game locations after real places in Japan, such as Kamurocho, which is based on Tokyo's Kabukicho district.
The attention to detail, immersive stories, and cultural references in the games create a truly authentic experience that resonates with players. As the Yakuza series continues to evolve, fans can look forward to more realistic and culturally rich stories, further immersing them in the world of Kazuma Kiryu and the Yakuza universe.
Memorable Moments from Past Yakuza Games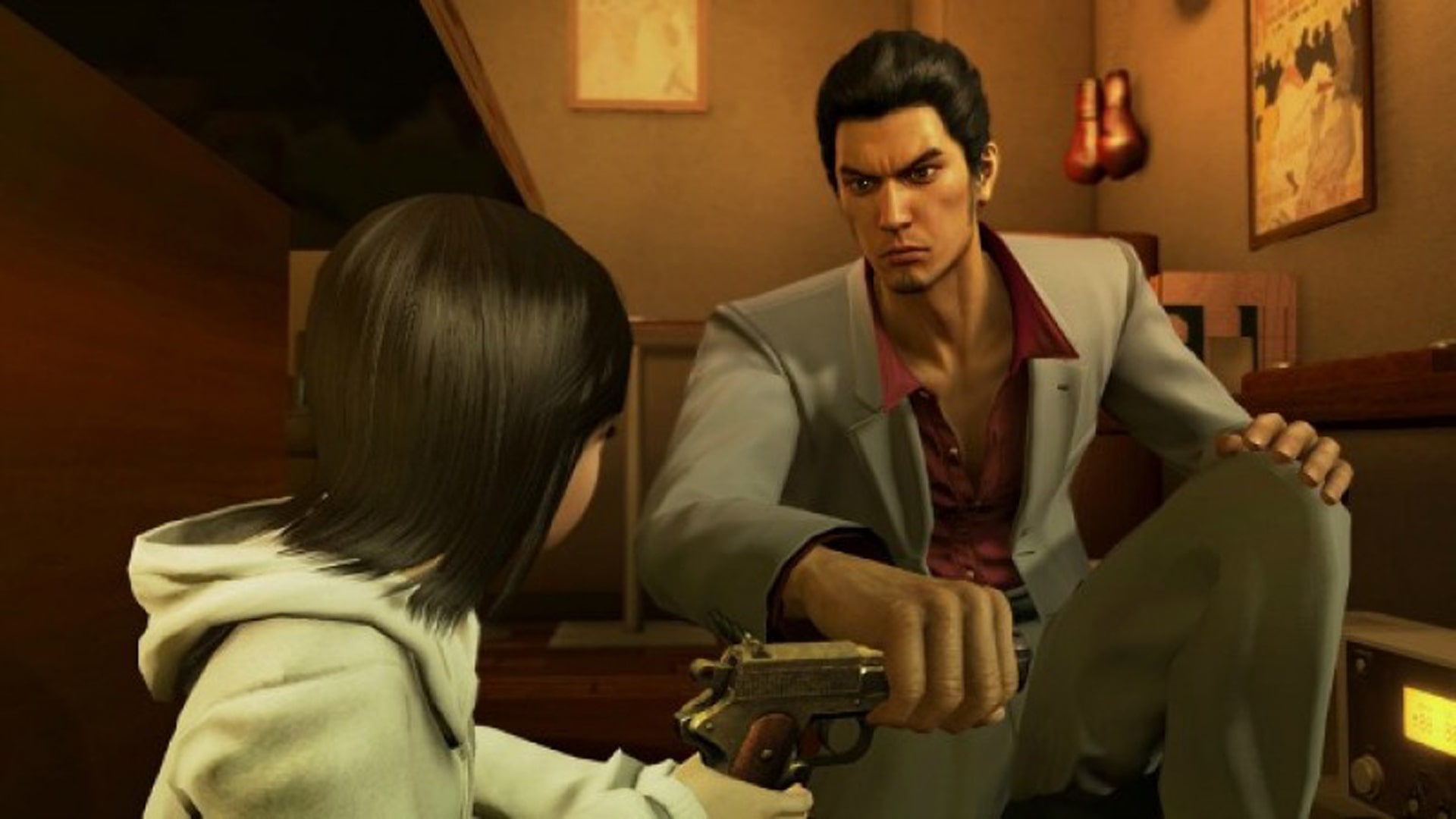 The Yakuza series is a reservoir of countless memorable moments, ranging from unsettling side stories to humorous mini-games. These unforgettable experiences are the key to what makes the Yakuza games so beloved by fans worldwide.
Whether it's the eerie substory of a young woman dressed in white or the laugh-out-loud antics of the Toylets mini-game, the Yakuza series has something for everyone. As we eagerly anticipate the release of the new Yakuza game, let's take a moment to appreciate the memorable moments that have made the series what it is today.
Unsettling Side Stories
Players have encountered various creepy sub-stories throughout the Yakuza series, adding an extra layer of intrigue and excitement to the games. From the woman in white to the video tape in Yakuza Kiwami 2's "Rising from the Shadows," these eerie tales provide a chilling contrast to the intense action of the main storyline. One such instance is when a store clerk tells players about a local urban legend, further immersing them in the game's mysterious atmosphere.
These unsettling side stories not only keep players on their toes but also contribute to the overall atmosphere of the Yakuza series. As the Yakuza universe continues to expand, fans can look forward to more spine-tingling sub-stories that will keep them thoroughly engaged.
Humorous Mini-Games
Amidst the intense action of the Yakuza games, humorous mini-games have provided much-needed comic relief for players. From the bizarre Toylets mini-game to the hilarious antics of Majima Everywhere, these lighthearted diversions offer a fun break from the main narrative.
These entertaining mini-games not only provide a welcome respite for players but also showcase the diverse range of experiences and content available in the Yakuza series. As fans eagerly await the release of the new Yakuza game, they can look forward to more amusing mini-games that are sure to bring a smile to their faces.
Platforms and Release Date
Like a Dragon Gaiden, the forthcoming Yakuza game, is scheduled for release on November 9, 2023. The game will be available on a variety of platforms, including:
PlayStation 4
PlayStation 5
Windows PC
Xbox One
Xbox Series X/S
This wide availability ensures that fans across various platforms, including the PlayStation Store, can experience the latest installment of the Yakuza series and continue their journey with Kazuma Kiryu.
Expanding the Yakuza Universe
The expanding Yakuza universe, enhanced by live-action adaptations and potential crossovers, further immerses fans in Kazuma Kiryu's world. These expansions not only provide new avenues for fans to engage with the Yakuza series but also showcase the franchise's versatility and continued popularity.
As the Yakuza universe expands, fans can look forward to:
More live-action adaptations
Crossovers with other franchises
Collaborations with other game developers
New spin-off games and expansions
Exciting storylines and gameplay features
With the upcoming release of Like a Dragon Gaiden, we can only imagine the exciting possibilities that lie ahead for the Yakuza series, including an epic showdown.
Live-Action Adaptations
Live-action adaptations, like the 2007 film 'Like a Dragon,' breathe life into the Yakuza games on screen, offering fans a deeper immersion into the story. These adaptations have been well-received by fans and critics alike, praised for accurately capturing the game's atmosphere and staying faithful to the source material.
As the Yakuza franchise continues to grow, fans can look forward to more live-action adaptations that not only stay true to the games they love but also offer a fresh perspective on the captivating stories and characters of the Yakuza universe.
Crossovers and Collaborations
Crossovers and collaborations could enhance the Yakuza series with new characters and gameplay elements, thereby expanding the Yakuza universe further. Characters from the Yakuza series have appeared in games like LINE Rangers and collaborations with franchises like Persona 5, Ace Attorney, and Detective Conan.
These collaborations not only provide opportunities for unique character interactions and storylines but also allow fans to experience their favorite Yakuza characters in new and exciting ways. As the Yakuza series continues to evolve, we can expect more crossovers and collaborations that will undoubtedly enhance the overall gaming experience for fans.
Summary
In conclusion, the Yakuza series has provided players with captivating stories, intense action, and memorable moments throughout its history. With the upcoming release of Like a Dragon Gaiden, fans can look forward to the return of Kazuma Kiryu, an innovative combat system, and a plethora of side missions and entertainment options. Furthermore, the Yakuza universe continues to expand with live-action adaptations and potential crossovers and collaborations, offering even more immersive experiences for fans. So gear up, grab your controller, and get ready to dive into the exhilarating world of Yakuza once again!
Frequently Asked Questions
Will there be a new Yakuza game with Kiryu?
It looks like Yakuza: Like a Dragon 8 and Yakuza: Like a Dragon Gaiden: The Man Who Erased His Name will feature Kiryu in some capacity, so yes, there will be a new Yakuza game with Kiryu.
When is the new Yakuza game, Like a Dragon Gaiden, set to release?
The new Yakuza game, Like a Dragon Gaiden, is set to release on November 9, 2023.
Author Details
I have been creating gaming content since August 2013, and went full-time in 2018. Since then, I have published hundreds of gaming news videos and articles. I have had a passion for gaming for more than 30 years!
Ownership and Funding
Mithrie.com is a Gaming News website owned and operated by Mazen Turkmani. I am an independent individual and not part of any company or entity.
Advertising
Mithrie.com does not have any advertising or sponsorships at this time for this website. The website may enable Google Adsense in the future. Mithrie.com is not affiliated with Google or any other news organization.
Use of Automated Content
Mithrie.com uses AI tools such as ChatGPT and Google Bard to increase the length of articles for further readablity. The news itself is kept accurate by manual review from Mazen Turkmani.
News Selection and Presentation
The news stories on Mithrie.com are selected by me based on their relevance to the gaming community. I strive to present the news in a fair and unbiased manner.