TubeBuddy 2023: Elevate Your YouTube Channel Growth
Are you looking to elevate your YouTube growth in less time and boost your online presence? TubeBuddy could be the secret weapon you've been searching for. With over 1 million users, this powerful browser extension and mobile app has transformed countless channels, helping creators optimize their content and reach new heights of success. In this blog post, we'll explore the ins and outs of TubeBuddy and how you can leverage its tools to skyrocket your YouTube channel growth.
Key Takeaways
TubeBuddy is an officially certified YouTube tool that offers features and insights to help YouTubers grow their channels.
It includes keyword research, optimization tools, custom thumbnail creation and comprehensive channel analytics for enhanced video SEO.
Time-saving tools like Bulk Editing & Templates can streamline content creation processes while tips & tricks maximize TubeBuddy's potential.
Disclaimer: The links provided herein are affiliate links. If you choose to use them, I may earn a commission from the platform owner, at no extra cost to you. This helps support my work and allows me to continue to provide valuable content. Thank you!
Understanding TubeBuddy: A Comprehensive Guide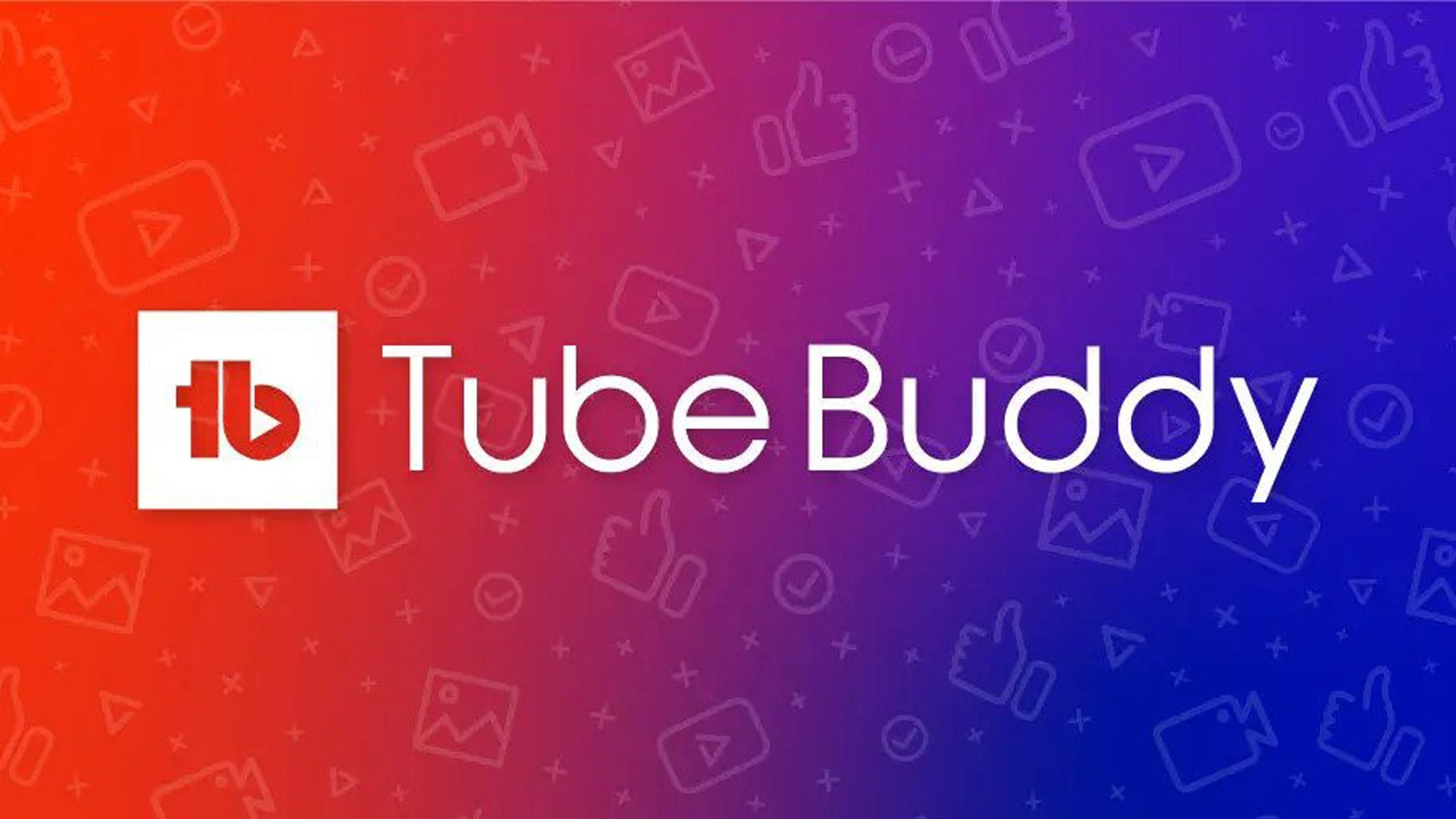 TubeBuddy, a browser extension, offers a toolkit for YouTubers aiming to grow their channels. As an officially certified YouTube tool, the TubeBuddy extension offers a range of features and helpful insights that can help expand channels of all sizes, but especially mid-sized or large channels. Over 1 million YouTubers, including The Food Ranger, rely on TubeBuddy's tools to supercharge their channel growth during when you publish videos.
TubeBuddy's primary edge is its prowess in time-saving and effort reduction by simplifying mundane tasks. This allows YouTubers to focus on developing imaginative video content while TubeBuddy takes care of the behind-the-scenes work. With both free and premium plans available, TubeBuddy offers a wide range of features to help users optimize their channels, save time, and ultimately make more money.
Installing TubeBuddy: Browser Extension and Mobile App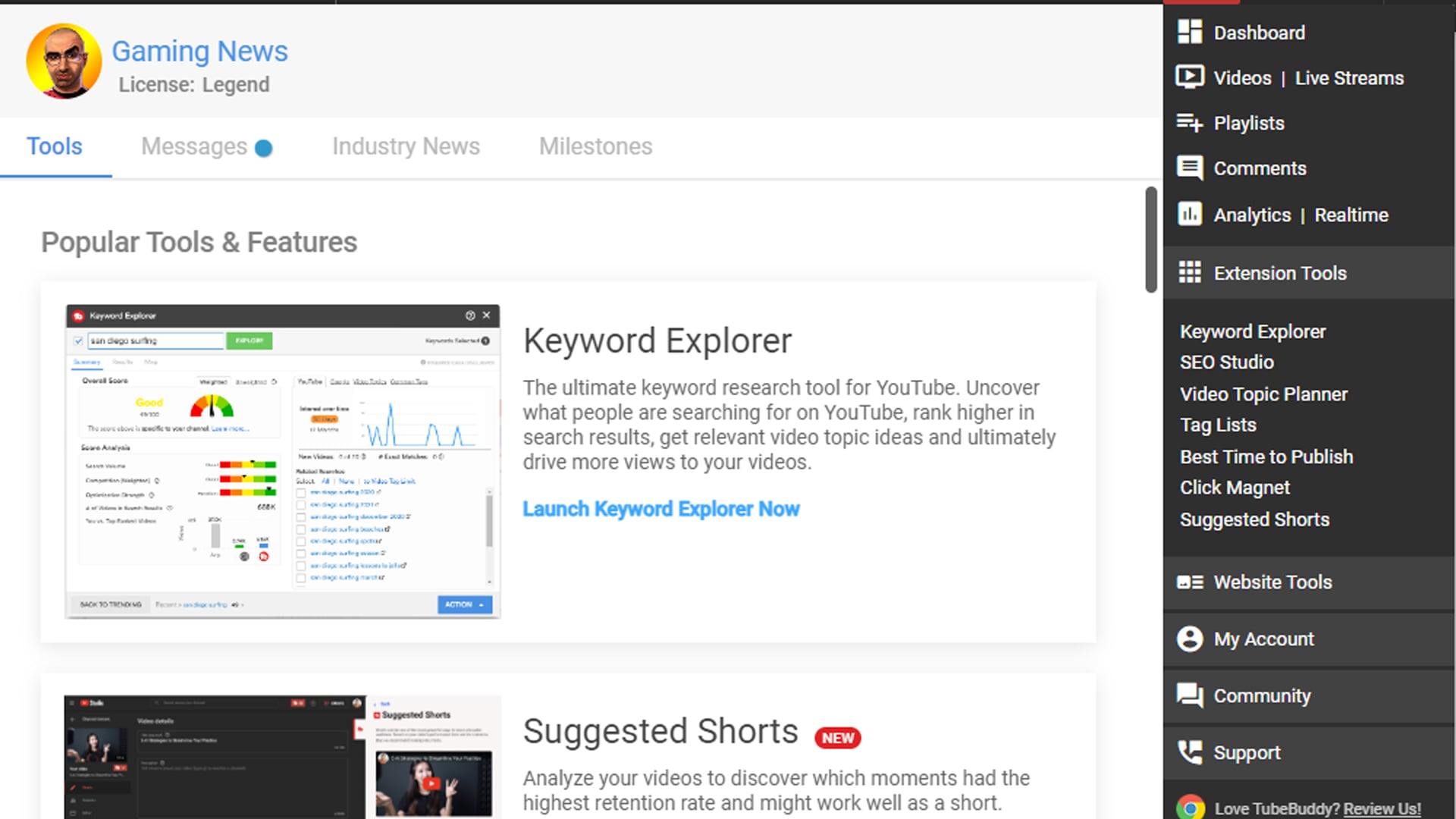 It's simple to install TubeBuddy, with browser extension options available for Chrome and Firefox. The extension ensures seamless integration with your YouTube channel, granting you access to TubeBuddy's suite of powerful tools. Moreover, TubeBuddy is compatible with a variety of devices, so you won't be limited by your choice of desktop or mobile.
TubeBuddy's mobile app, available for download on the App Store or Google Play Store, offers convenient on-the-go channel management. This provides content creators with the flexibility to manage their YouTube channels from anywhere, ensuring that they are always in control and can respond to any changes or trends in real-time.
Key Features That Make TubeBuddy Stand Out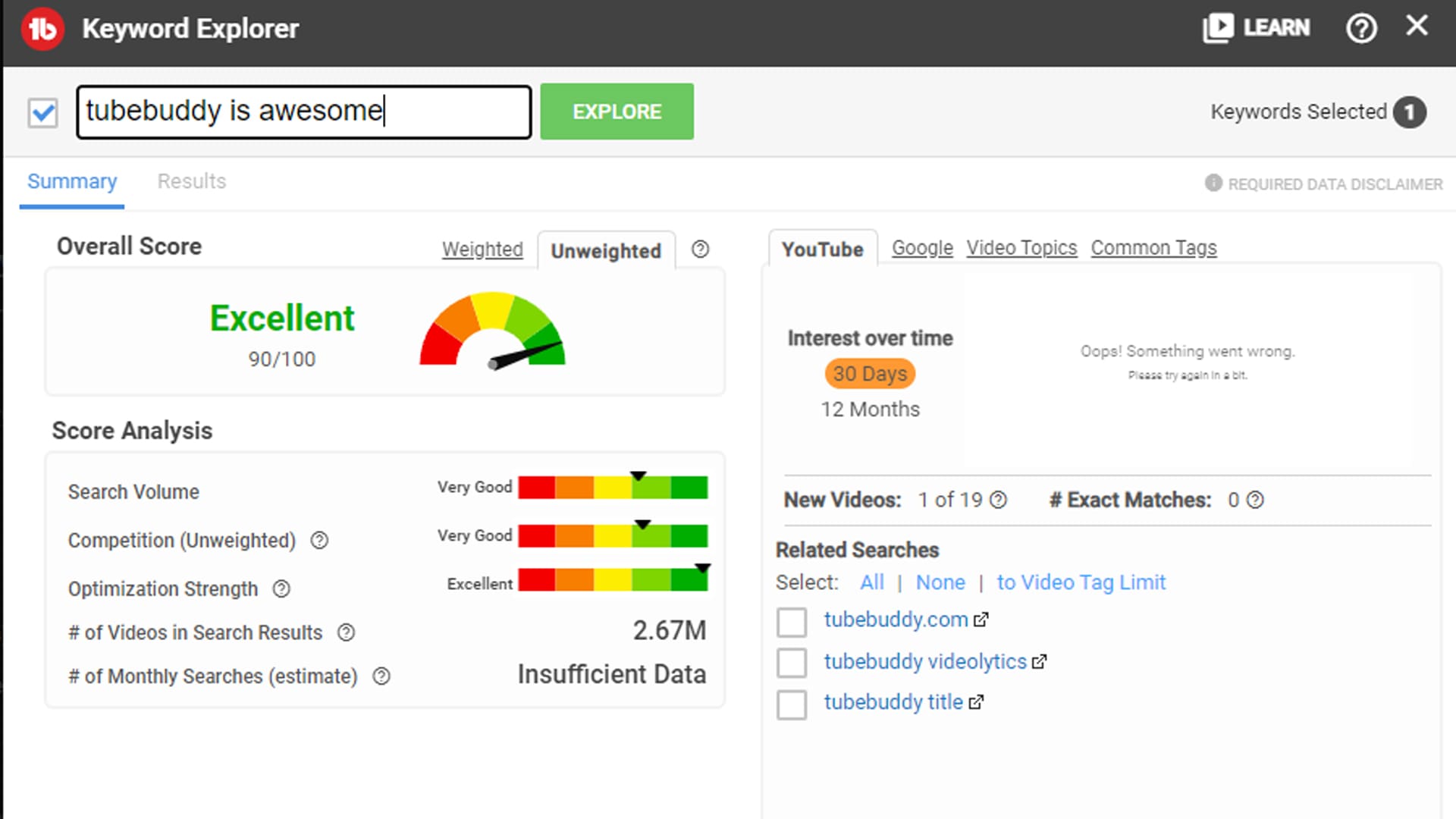 Paragraph 1: TubeBuddy boasts a range of key features that set it apart from other YouTube tools. The discussion will later focus on several salient features like:
Keyword research
Optimization
Custom thumbnail creation
Comprehensive channel analytics
Keyword Research and Optimization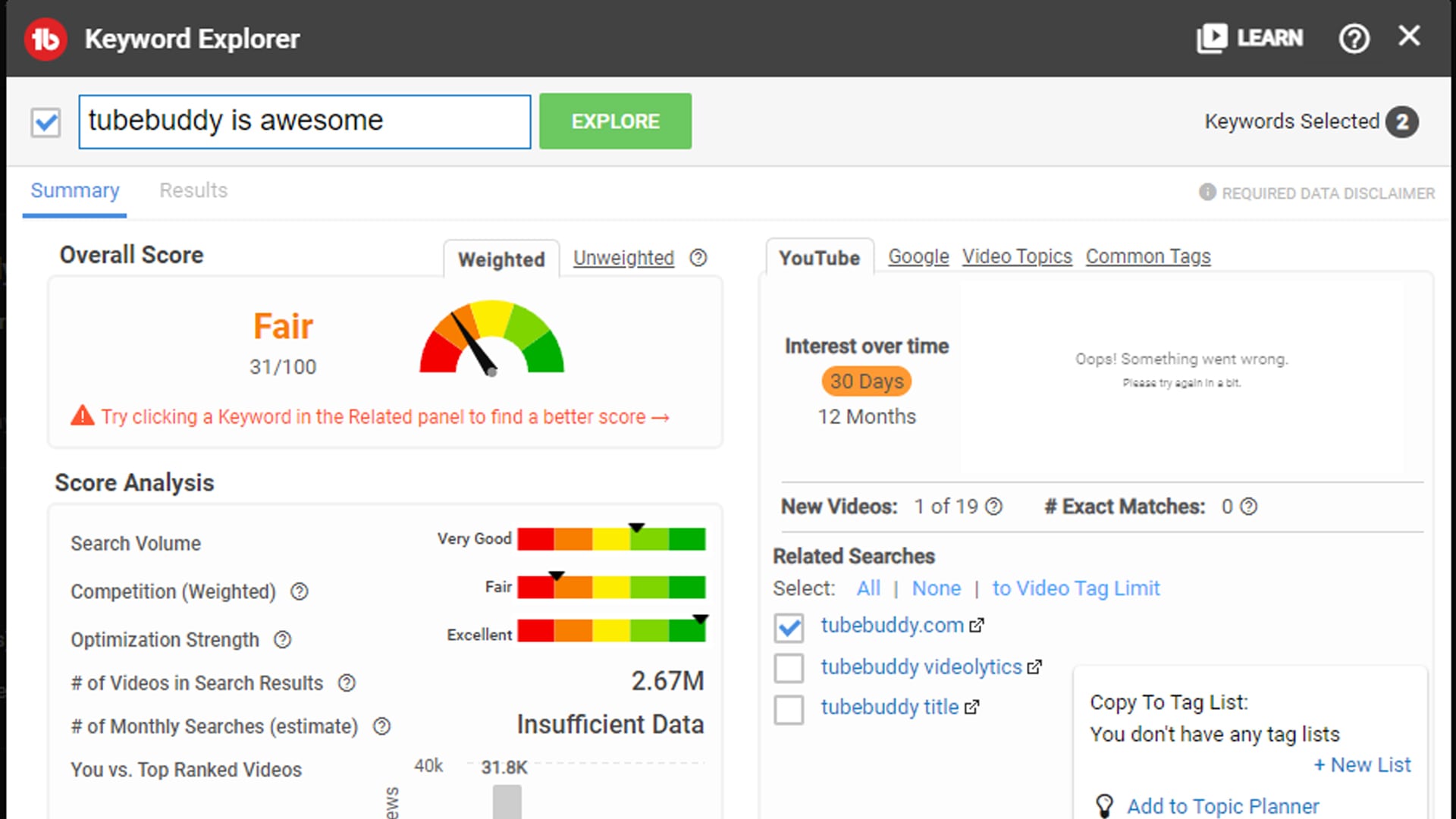 TubeBuddy's keyword research and optimization tools facilitate the process of enhancing your video's SEO, which is vital to reach a wider audience. With TubeBuddy's Keyword Explorer, one of the effective research tools, you can:
Assess related keywords and searches to optimize your video titles, tags, and descriptions
Identify long-tail search terms and trending tags
Ensure your videos are easily discoverable and rank higher in both YouTube and Google search results, making the most of YouTube search.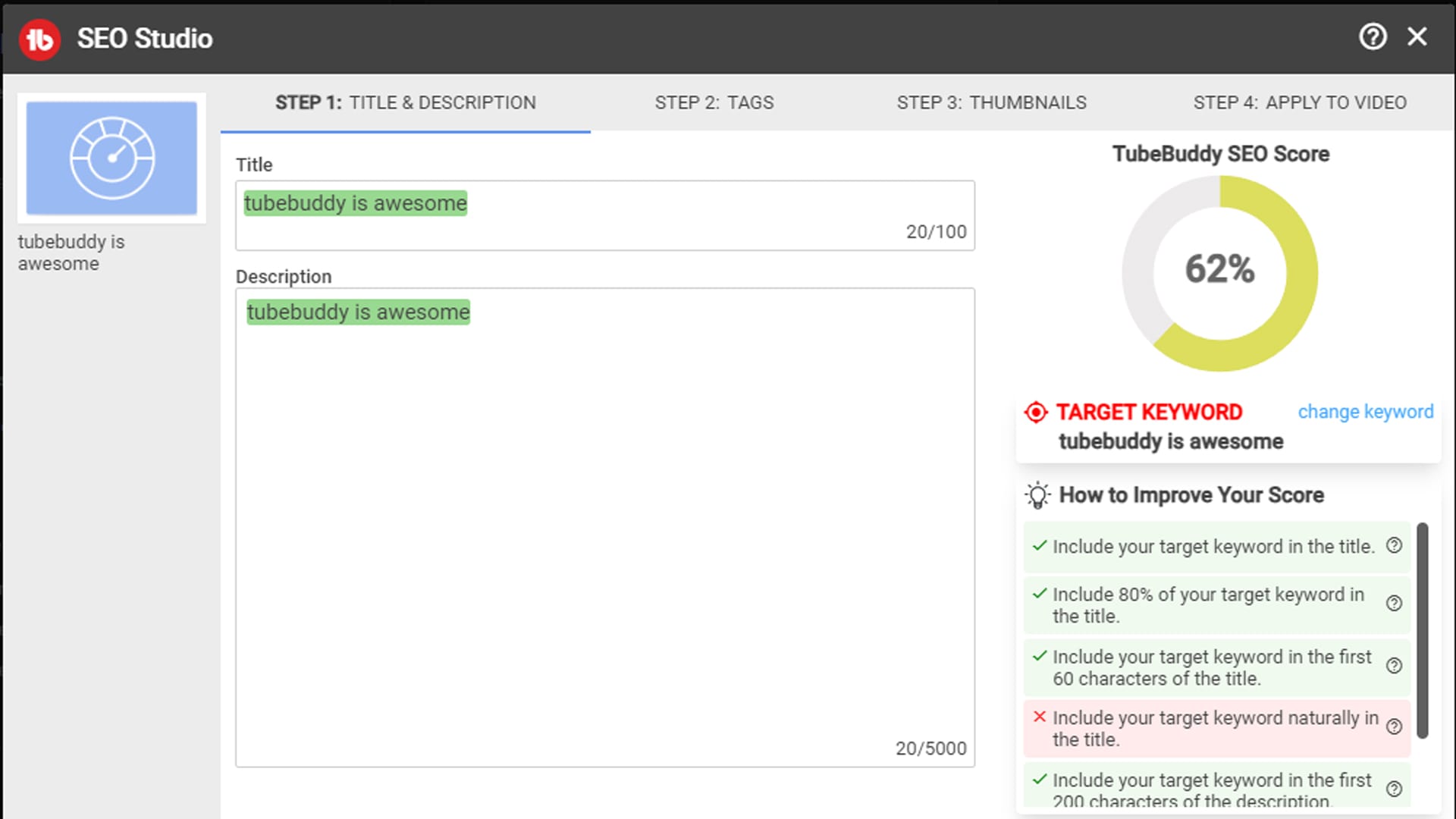 TubeBuddy's SEO Studio is another powerful tool that helps creators optimize their video metadata for better search rankings. By using data from the videolytics section, you can:
View and copy video tags used by competitors
Gain valuable insights into your video's performance
Analyze and comprehend your keyword data more effectively with keyword ranking reports
Custom Thumbnail Creation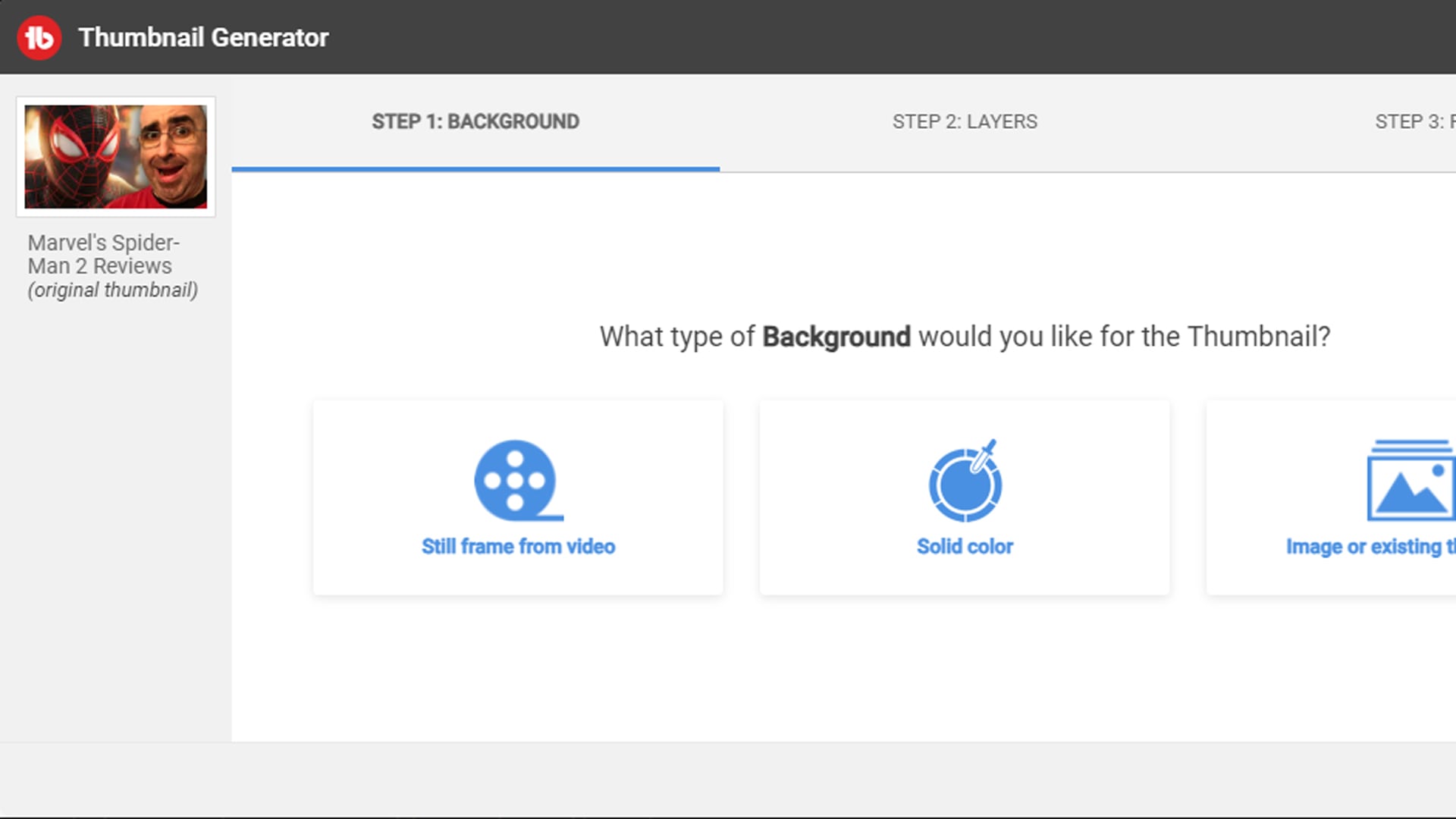 An eye-catching thumbnail can be the deciding factor in whether a user clicks on your video or scrolls past it. TubeBuddy's custom thumbnail creation tool helps you design and edit visually appealing thumbnails that boost click-through rates and improve your video's overall performance. With the thumbnail generator, you can incorporate:
Text
Emojis
Images
Shapes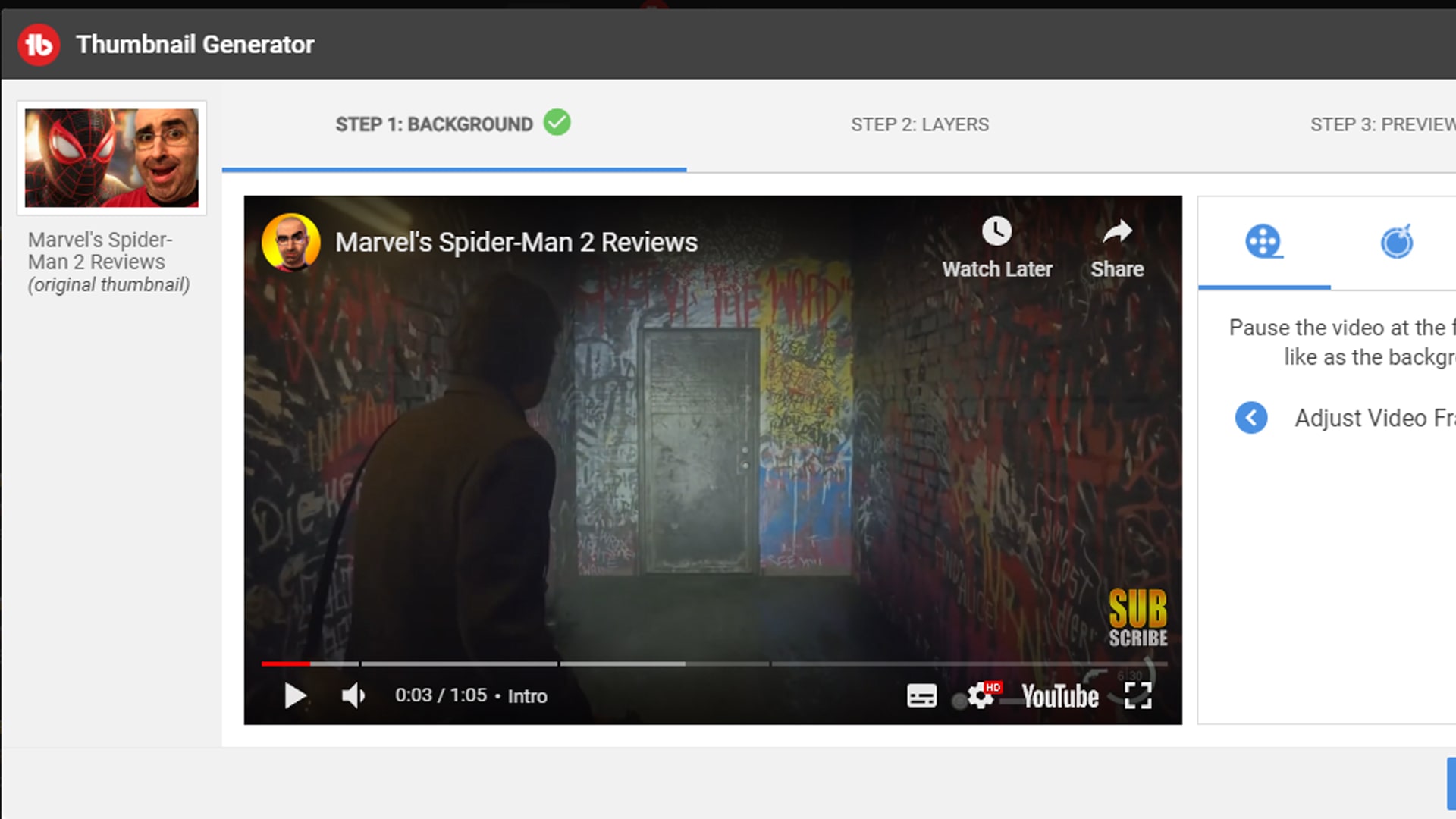 To create a unique and engaging thumbnail that reflects your video's content, consider using a secret weapon: an eye-catching design that captures the essence of your message.
TubeBuddy also offers various templates for thumbnail creation, allowing you to save time and maintain a consistent visual style across your videos. By utilizing these templates, you can ensure that your thumbnails follow YouTube's best practices and contribute to your channel's growth and success.
Channel Analytics and Insights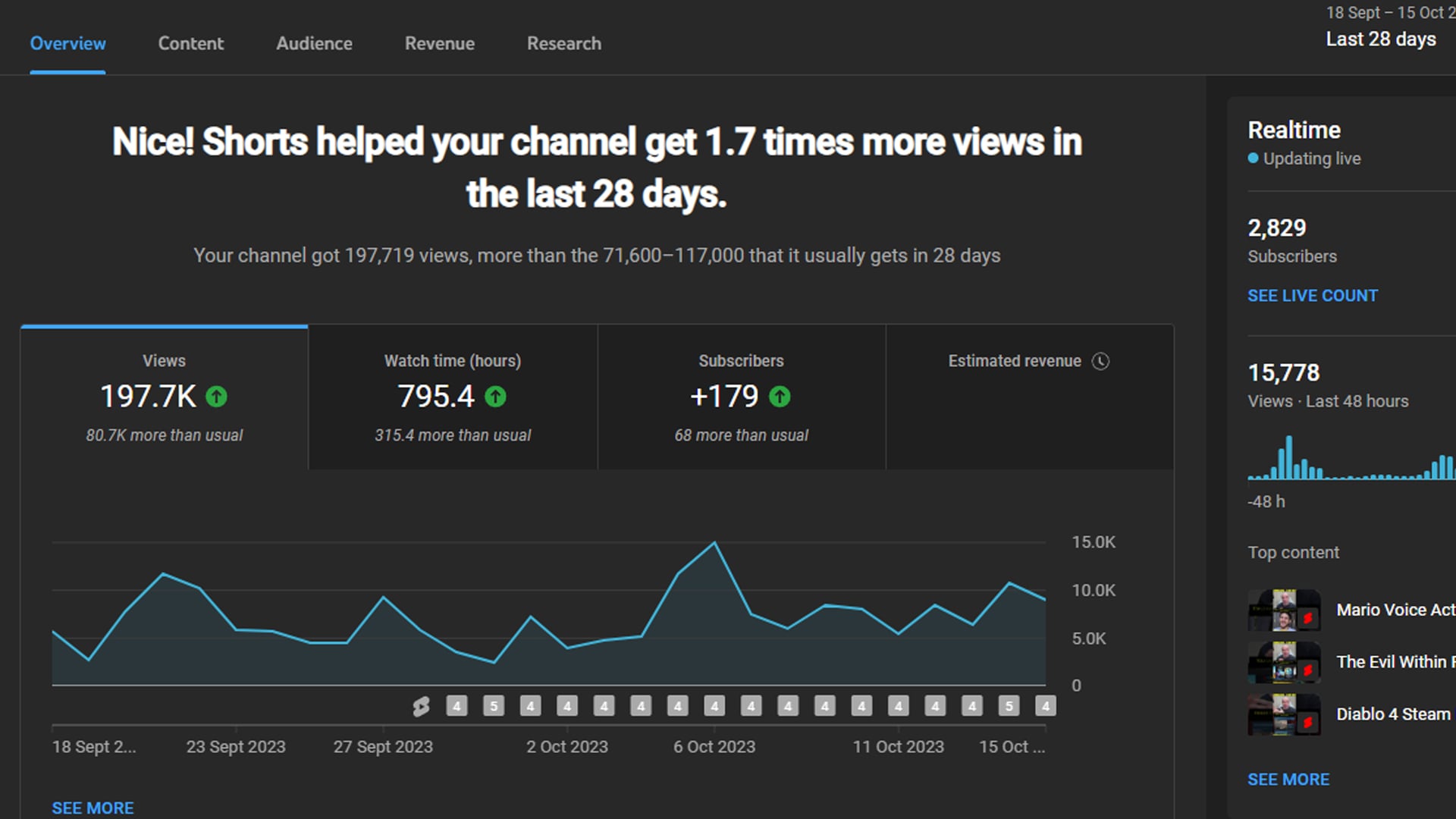 Comprehending your channel's performance and audience engagement is integral to growth. TubeBuddy's valuable analytics and insights can aid in this understanding. With TubeBuddy's automatic channel analytics, you can utilize and track metrics such as:
views
subscribers
engagement percentage
content types
search traffic
related videos
watch time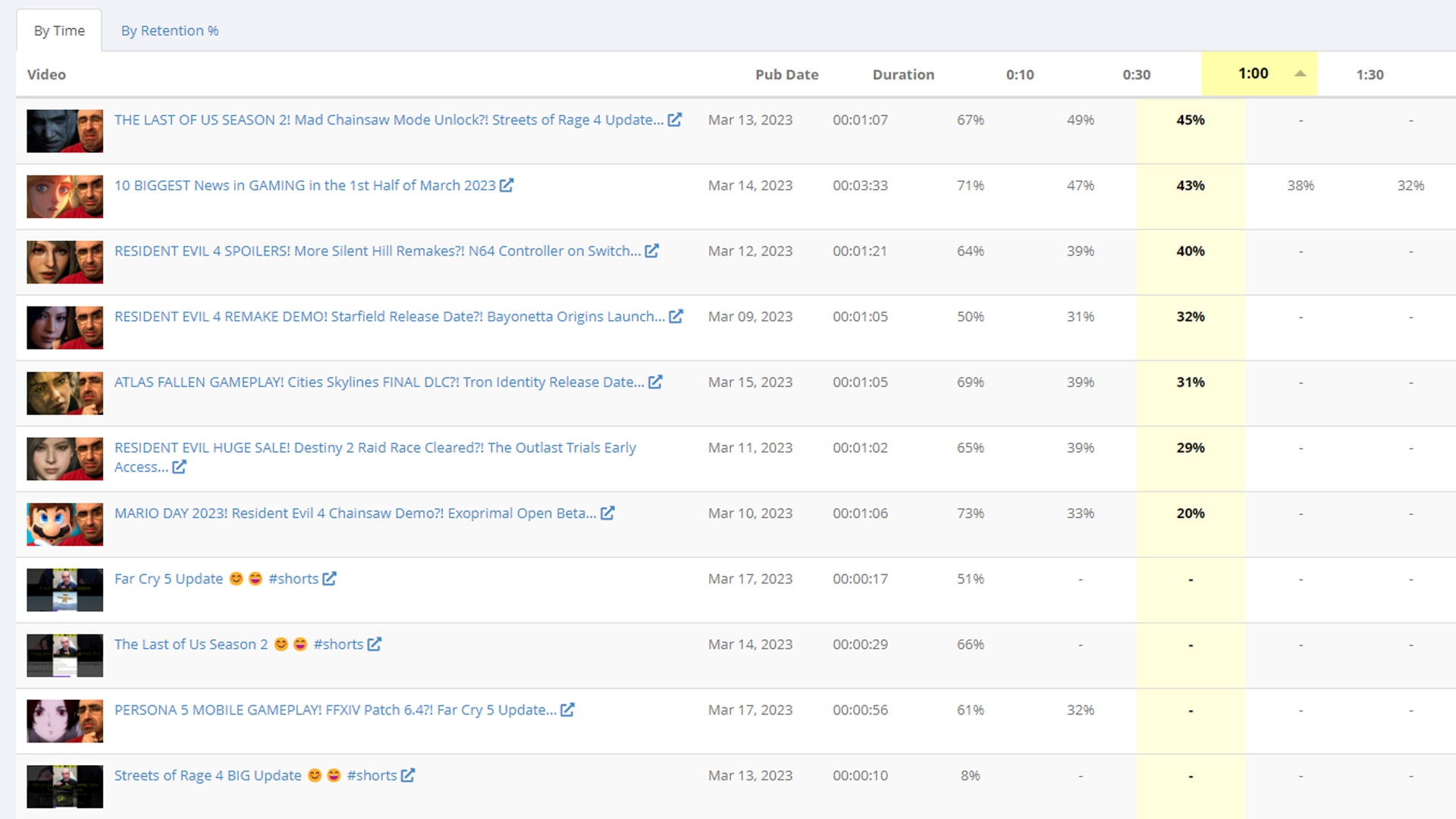 Additionally, TubeBuddy's audience engagement metrics allow you to measure:
Likes
Comments
Shares
Subscriptions
Facebook engagement
Other actions that viewers take on your videos
By analyzing this data, you can make informed decisions on how to optimize your content strategy, attract more views and subscribers, and ultimately achieve greater success on YouTube.
Boosting Your Video SEO with TubeBuddy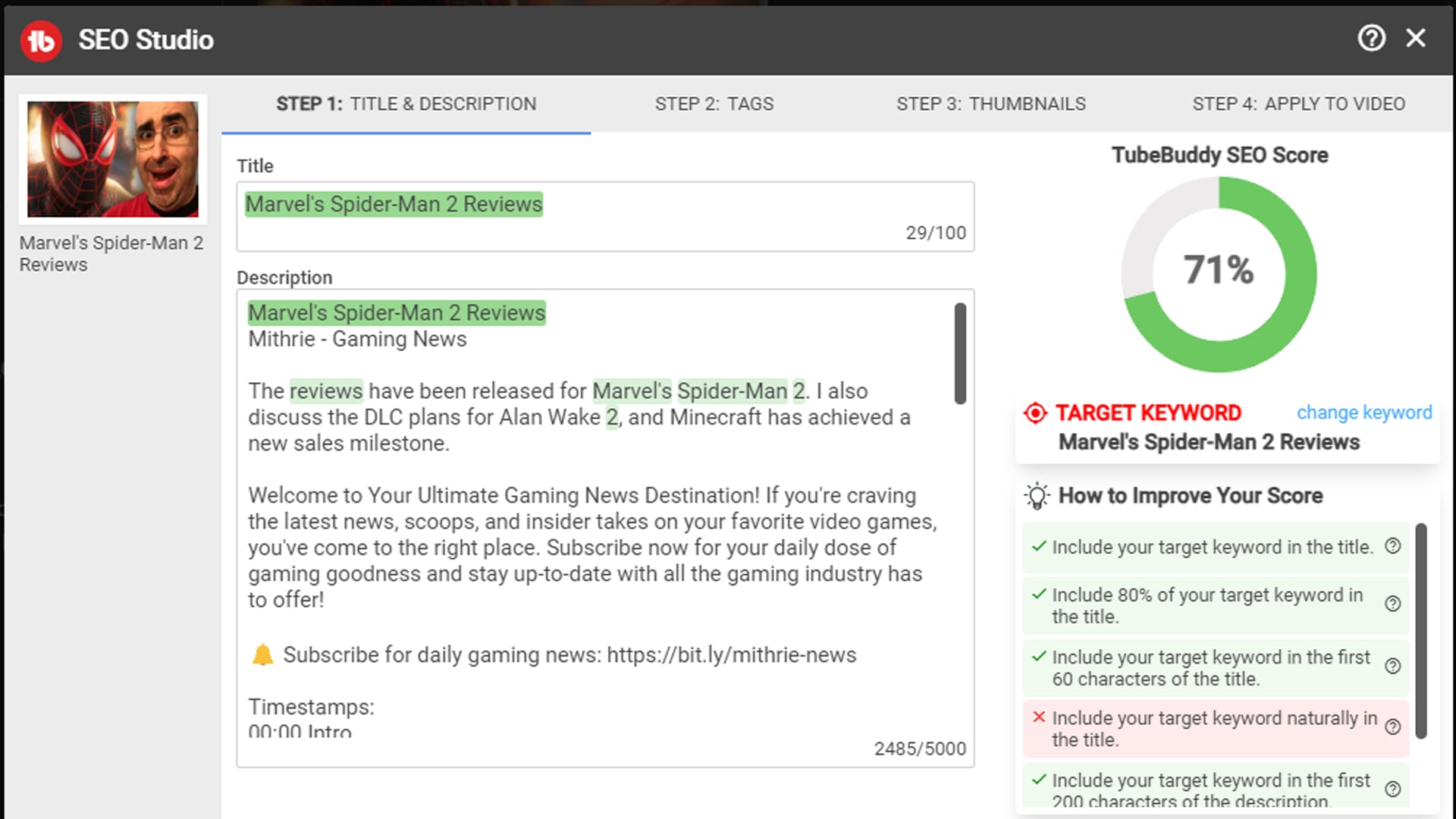 Equipped with TubeBuddy's features, you are set to enhance your video SEO and expand your audience reach on YouTube. In addition to keyword research and optimization, TubeBuddy offers a range of other tools to help you improve your search rankings and attract more views.
One such tool is video A/B testing, which allows you to test titles, descriptions, tags, and thumbnails to determine the best-performing combination for your video. By conducting A/B tests at least bi-monthly, you can identify the most effective title style and other metadata elements that drive higher engagement and increased video traffic. TubeBuddy's A/B testing feature provides you with data on the performance of each variation, helping you make data-driven decisions that enhance your SEO strategy.
Lastly, the creation of custom thumbnails with TubeBuddy can further refine your SEO strategy since visually attractive thumbnails prompt more clicks and increased engagement rates. By implementing TubeBuddy's SEO tools and strategies, you can ensure that your videos are easily discoverable and rank higher in search results, leading to increased visibility and YouTube growth.
Time-Saving Tools: Bulk Editing and Templates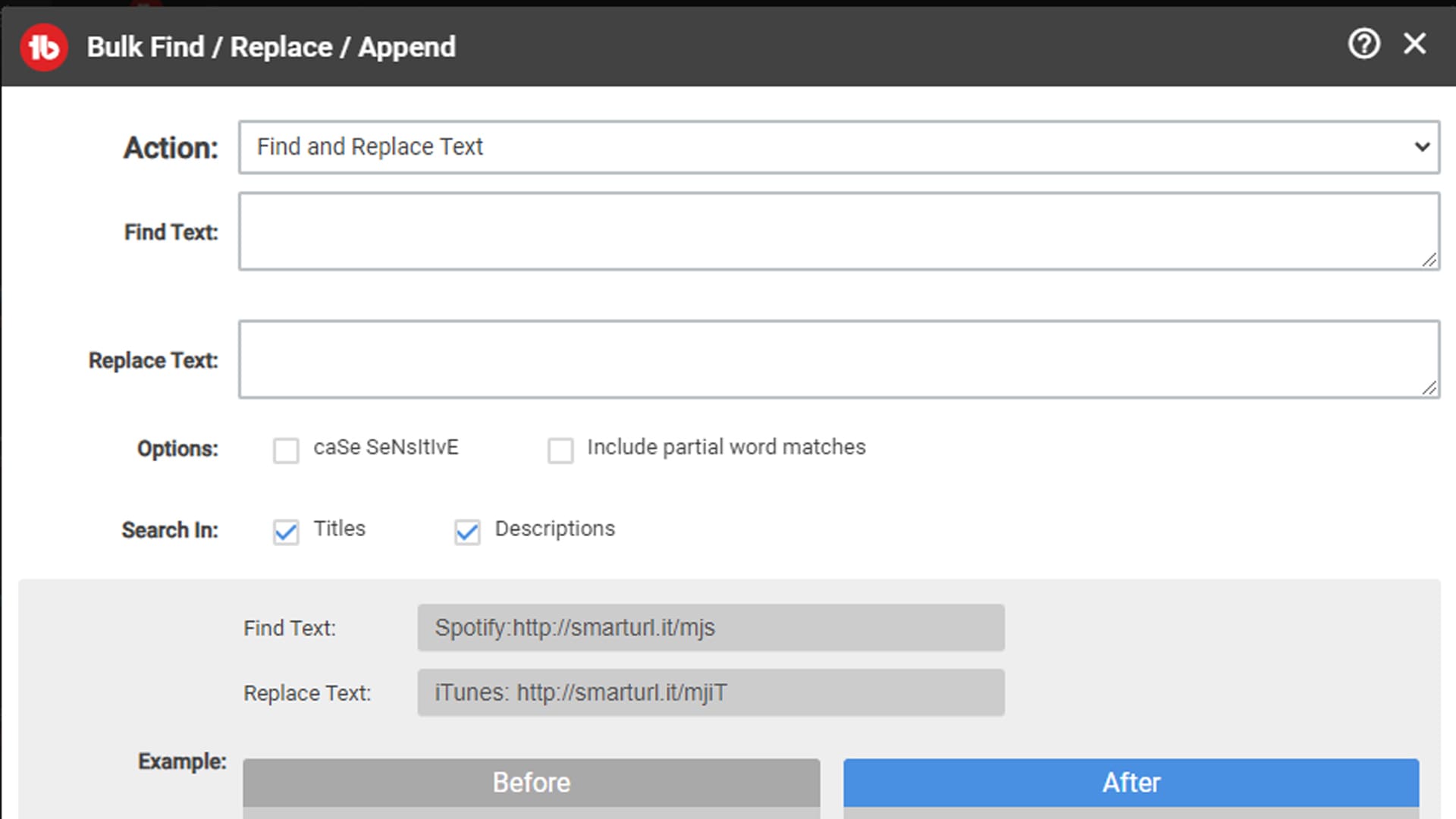 With time-saving tools like bulk editing and templates, TubeBuddy can enhance your channel management process and boost efficiency. With the Bulk Processing feature, you can manage card and end screen templates in bulk mode, quickly updating, copying, or deleting them as needed. This convenient find and replace method also extends to bulk updating titles, thumbnails, and description text, writing your changes across crucial videos automatically. This can improve productivity so you can spend more time uploading and creating your next video.
Templates for cards, end screens, and canned responses can further save time and effort in your content creation process, even when working with other languages. By using different templates, you can maintain a consistent look and feel across all your videos, while canned responses allow you to save and reuse pre-written messages for optimal efficiency.
In addition to these time-saving tools, TubeBuddy's Video Topic Planner helps you streamline your content planning process, allowing you to focus more on creating engaging videos and less on administrative tasks. With TubeBuddy, you can save effort while maximizing your channel's potential.
TubeBuddy Pricing Plans: Finding the Right Fit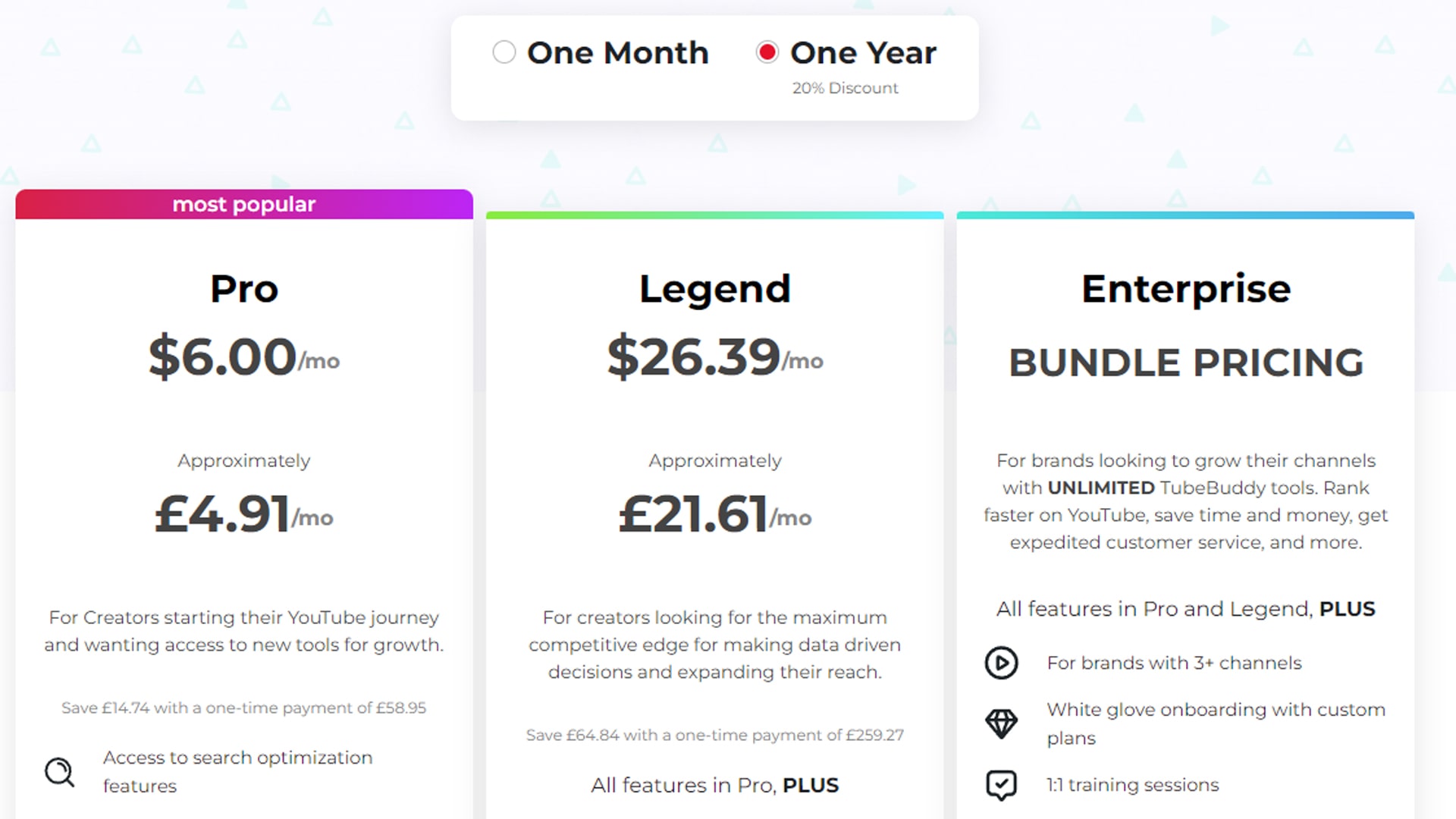 TubeBuddy provides a variety of pricing options that can accommodate your channel's needs and budget. The options include:
Free version: includes basic features such as keyword research, custom thumbnails, and channel analytics.
Pro level package: priced at $6 per month (billed annually), includes bulk editing and templates.
Legend level package: priced at $26.39 per month (billed annually), recommended for YouTubers with more than 5k subscribers. This replaced the Star License in March 2019.
To purchase TubeBuddy, simply follow these steps:
Visit the pricing page on the TubeBuddy website.
Select the desired license option.
Provide your payment information.
Submit the details.
Please note that you can cancel your TubeBuddy license at any time, but you will still have access to the remaining payment period.
With a variety of plans and features, TubeBuddy enables you to find the perfect fit for your channel's needs and budget.
Maximizing TubeBuddy's Potential: Tips and Tricks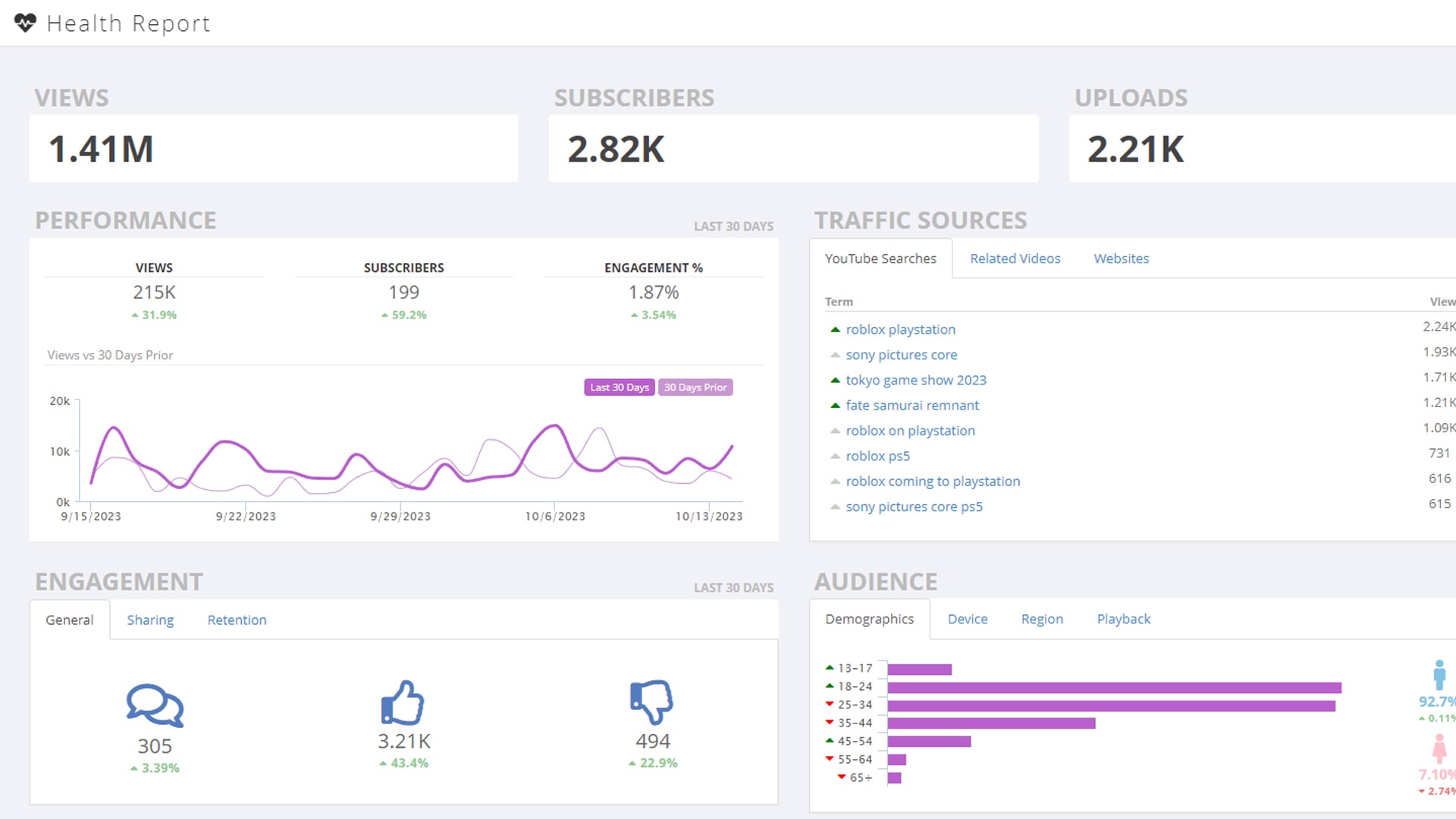 Learning the tips and tricks for effective use of its features is key to fully harnessing TubeBuddy's potential. TubeBuddy offers a range of features that can help creators save time, raise their visibility, and expand their channels. By leveraging the access to high-quality graphics, video effects, and templates, you can create visually appealing content that captivates your audience.
Collaborating with other creators, managing your social media presence, and developing a targeted content strategy can also contribute to your channel's success. By combining TubeBuddy's powerful tools with these tips and tricks, you can optimize your YouTube channel and achieve your goals.
Success Stories: How Top Creators Use TubeBuddy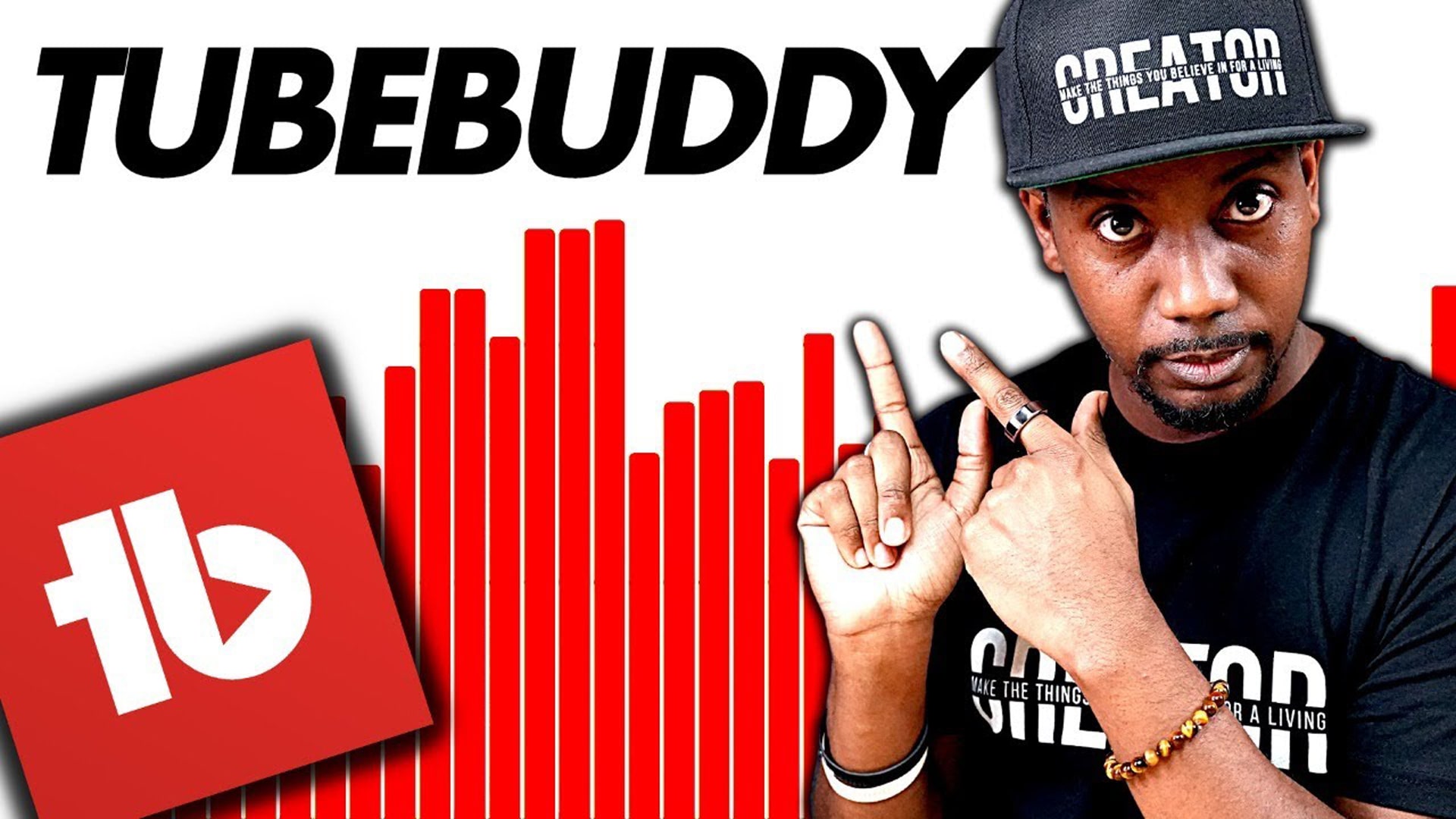 Prominent creators such as Roberto Blake have leveraged TubeBuddy to expand their channels, bolster revenue, and meet their YouTube objectives. These success stories demonstrate the power of TubeBuddy's features and insights in helping creators optimize their channels for monetization, identify their best-performing content, and make strategic decisions that maximize their earnings.
By improving video SEO, visibility, and audience engagement, TubeBuddy equips creators with the tools and insights needed to optimize their channels and make data-driven decisions for growth. With TubeBuddy, you too can join the ranks of top creators and experience the transformative power of this versatile YouTube tool.
Summary
In conclusion, TubeBuddy is an invaluable tool for YouTube creators looking to elevate their channel growth, optimize their content, and reach a wider audience. With a range of powerful features such as keyword research and optimization, custom thumbnail creation, channel analytics, and time-saving tools, TubeBuddy empowers creators to make data-driven decisions and achieve their YouTube goals. As countless success stories have shown, TubeBuddy has the potential to transform your channel and catapult your online presence to new heights.
Frequently Asked Questions
What is TubeBuddy used for?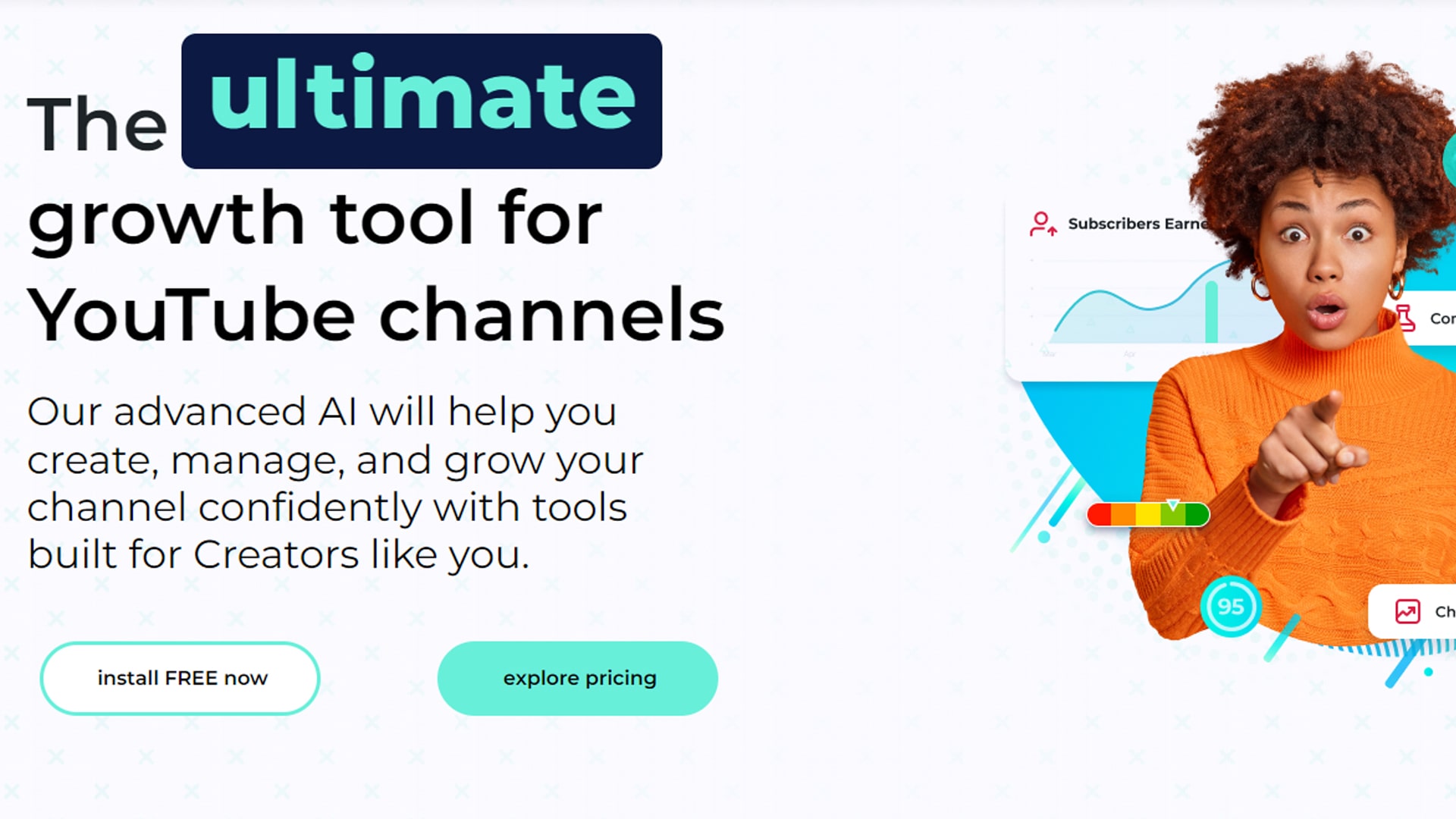 TubeBuddy is a Chrome extension designed for video creators, offering YouTube SEO tools, competitor insights, and features that streamline processes to promote channel growth. It can identify which keywords and tags to use in videos to maximize views and subscribers.
How to make money with TubeBuddy?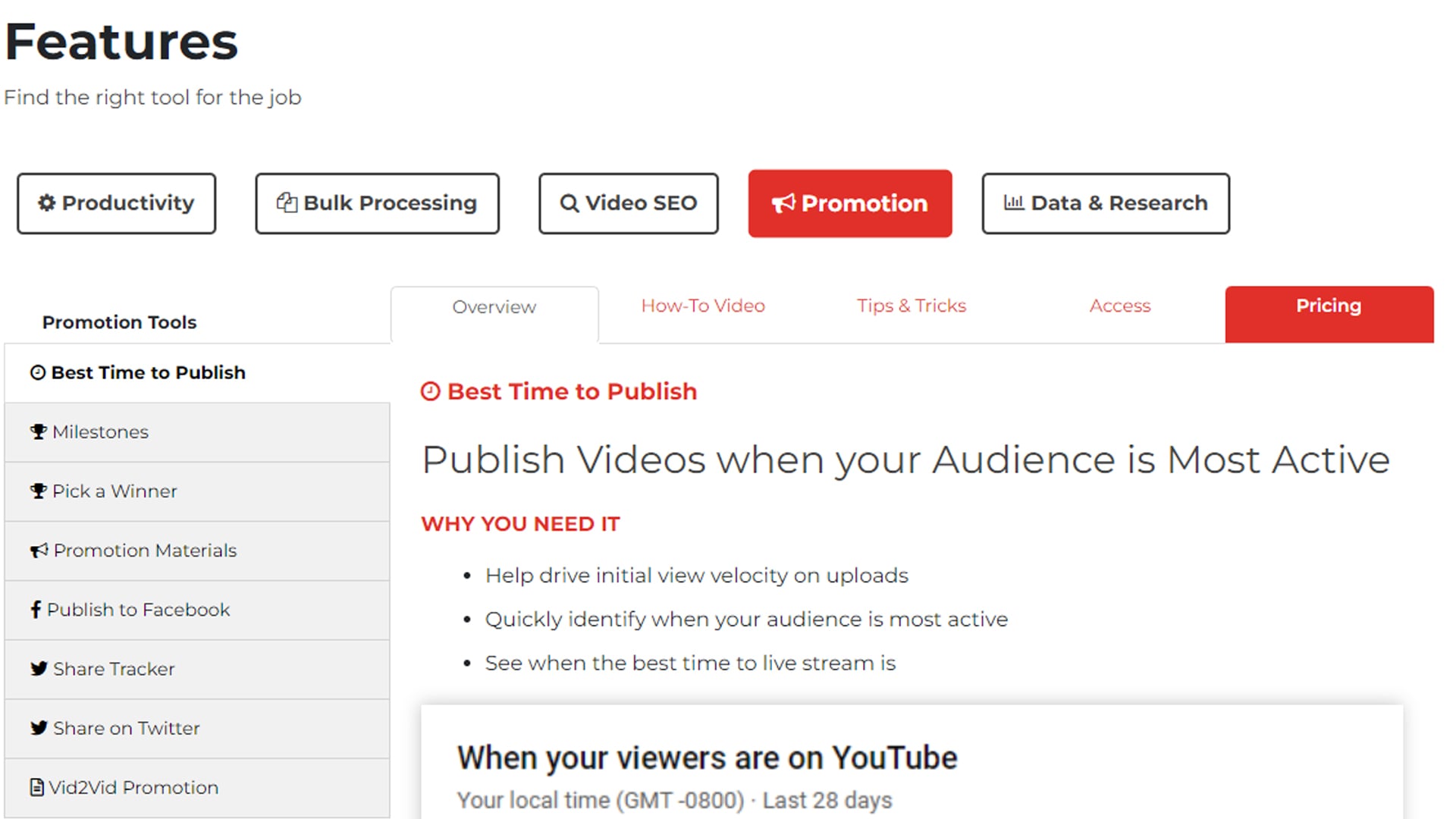 Based on the text provided, it appears to be a single paragraph. Here is the text split into paragraphs for improved readability: Paragraph 1: Make money with TubeBuddy by creating content that contains your Affiliate Link and promotes how TubeBuddy can help. We track clicks, installs, and purchases made through your link, allowing you to earn commissions. Please note that if there were any additional paragraphs in the original text, they may have been missed due to the absence of double newlines.
Is TubeBuddy legit and safe?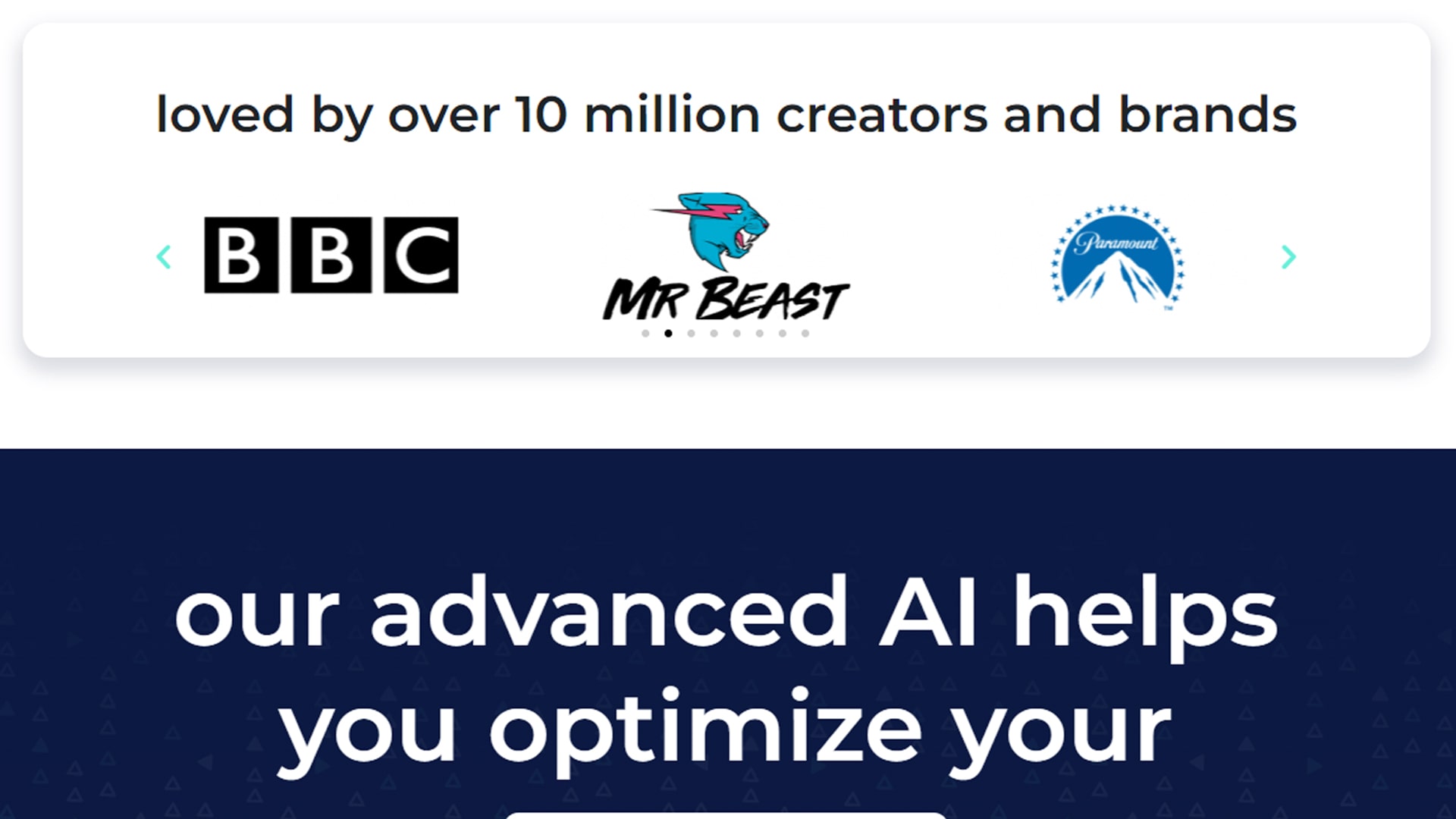 Yes, TubeBuddy is a safe and reliable extension that has been used successfully by thousands of YouTubers since 2014. It is also certified by YouTube, providing an extra layer of security for users.
Is TubeBuddy worth paying for?
TubeBuddy is a YouTube certified extension that has been helping YouTubers grow their channel since 2014 and has proven itself to many users. It provides all the tools needed to manage and grow a YouTube channel, such as video uploads, comment management, keyword explorer, and analytics. With so many features at no cost, TubeBuddy is well worth it for any YouTube user looking to maximize their growth.
Is TubeBuddy suitable for small YouTube channels?
Yes, TubeBuddy is suitable for small YouTube channels due to its numerous tools and features that can help them achieve growth.
How does TubeBuddy's Keyword Explorer enhance video SEO?
TubeBuddy's Keyword Explorer allows creators to assess related keywords and searches to optimize their video titles, tags, and descriptions. By identifying long-tail search terms, trending tags, and ensuring videos are easily discoverable, creators can improve their video's rankings in both YouTube and Google search results.
What are the benefits of using TubeBuddy's custom thumbnail creation tool?
TubeBuddy's custom thumbnail creation tool assists creators in designing and editing visually captivating thumbnails that can increase click-through rates. An attractive thumbnail can often be the determining factor for a viewer to click on a video. The tool allows the integration of text, emojis, images, and shapes to craft a thumbnail that accurately reflects the video's content. Moreover, with the thumbnail generator, creators can maintain a consistent visual style across their videos.
Can TubeBuddy help in managing videos in bulk?
Yes, with TubeBuddy's Bulk Processing feature, creators can manage card and end screen templates in bulk mode. This allows for quick updates, copying, or deleting as needed. This feature also extends to updating titles, thumbnails, and description text across multiple videos at once, enhancing productivity and efficiency.
Are there any success stories associated with TubeBuddy?
Absolutely! Prominent creators such as Austin Sprinz and Jon Youshaei have leveraged TubeBuddy to expand their channels, increase their revenue, and achieve their YouTube objectives. The success stories highlight how TubeBuddy's features and insights can assist creators in optimizing their channels for monetization, identifying top-performing content, and making strategic, data-driven decisions.
Author Details
I have been creating gaming content since August 2013, and went full-time in 2018. Since then, I have published hundreds of gaming news videos and articles. I have had a passion for gaming for more than 30 years!
Ownership and Funding
Mithrie.com is a Gaming News website owned and operated by Mazen Turkmani. I am an independent individual and not part of any company or entity.
Advertising
Mithrie.com does not have any advertising or sponsorships at this time for this website. The website may enable Google Adsense in the future. Mithrie.com is not affiliated with Google or any other news organization.
Use of Automated Content
Mithrie.com uses AI tools such as ChatGPT and Google Bard to increase the length of articles for further readablity. The news itself is kept accurate by manual review from Mazen Turkmani.
News Selection and Presentation
The news stories on Mithrie.com are selected by me based on their relevance to the gaming community. I strive to present the news in a fair and unbiased manner.