Play PUBG MOBILE and Enjoy Hours of Fun on Your Device!
Are you ready to experience adrenaline-pumping action, intense battles, and strategic gameplay on your mobile device? Look no further, as PUBG MOBILE is here to immerse you in the ultimate battle royale experience! In this blog post, you'll learn everything you need to know about PUBG MOBILE, from game modes and getting started to mastering the art of survival and exploring the dynamic community.
Key Takeaways
Experience the ultimate thrill of intense multiplayer battles on your mobile device with PUBG MOBILE!
Join the vibrant community and participate in exciting events to get exclusive rewards!
Explore top alternatives like Call of Duty Mobile, Free Fire MAX, Fortnite and Apex Legends for a fresh gaming experience.
Disclaimer: The links provided herein are affiliate links. If you choose to use them, I may earn a commission from the platform owner, at no extra cost to you. This helps support my work and allows me to continue to provide valuable content. Thank you!
The World of PUBG MOBILE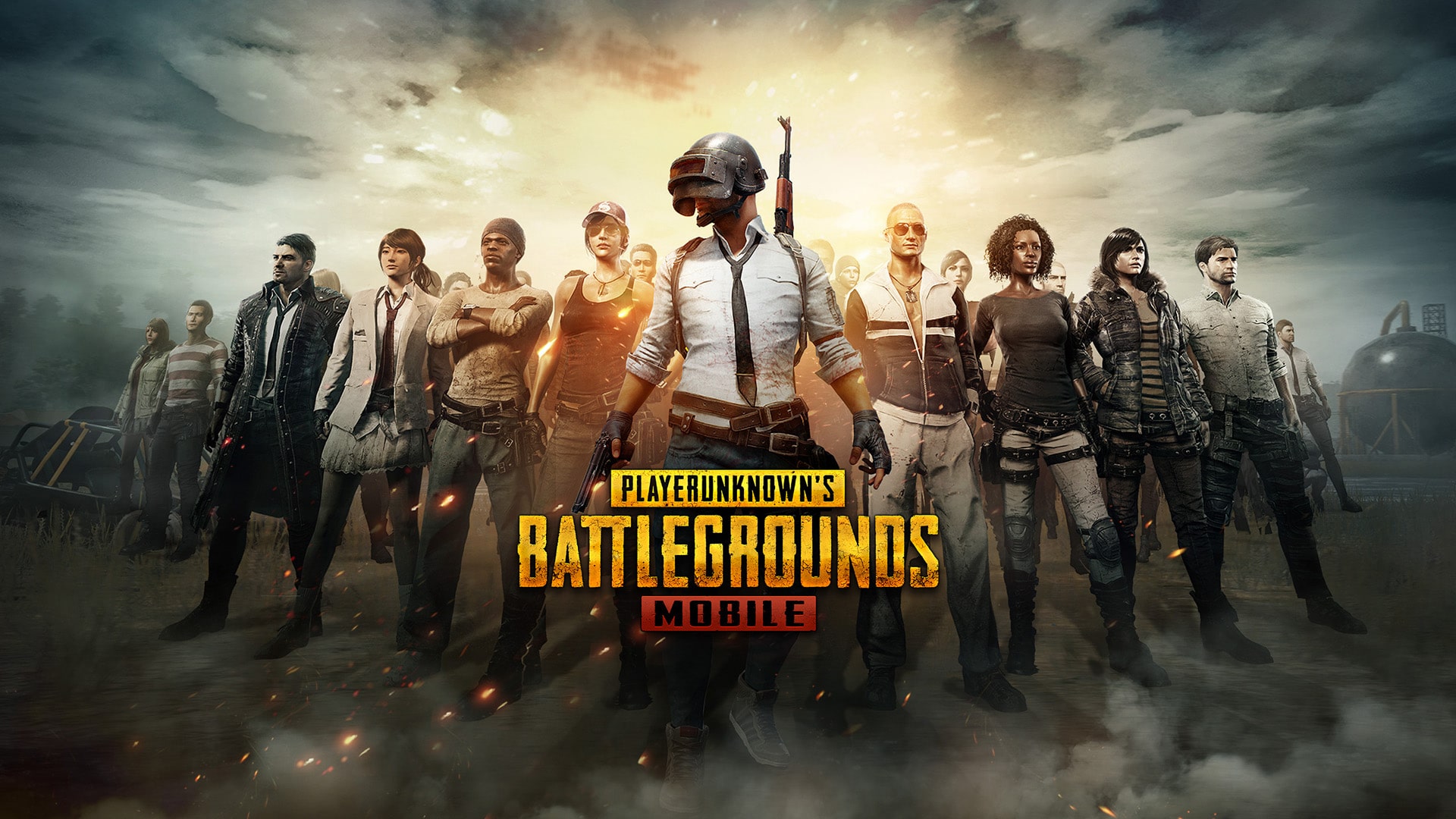 Embark on an exhilarating adventure in the world of PUBG MOBILE, engaging in intense multiplayer battles on your mobile device. Developed by Tencent Games, PUBG MOBILE offers various game modes like Classic Mode and Infection Mode, providing endless hours of fun.
Accept missions, gear up for survival, and become the last one standing on epic battlegrounds as you test your skills in the most intense multiplayer battles of this action-packed battle royale game.
PUBG MOBILE ensures a never-ending stream of gaming content with frequent updates introducing new modes, weapons, and maps. Seize your Android or iOS device, connect with millions of players globally, and relish the thrill of playing PUBG MOBILE.
Classic Mode
Classic Mode is the heart and soul of PUBG MOBILE, offering the quintessential battle royale experience. In this mode:
100 players parachute onto a vast island, scavenging for weapons, equipment, and resources to survive.
The play area gradually shrinks over time, increasing the intensity.
Only the last player or team standing emerges victorious.
You have the option to play solo, duo, or as a squad.
Classic Mode provides endless excitement and challenges as you strive to reach level infinite.
Classic Mode not only boasts thrilling gameplay but also maintains a fresh and captivating experience through consistent updates and additional gaming content. So, whether you're a seasoned veteran or a first-time player, Classic Mode offers a thrilling, action-packed experience that will keep you coming back for more.
Infection Mode
Infection Mode adds a unique twist to the world of PUBG MOBILE, dividing players into Defenders and Zombies, battling for survival. In this exhilarating asymmetric multiplayer mode, player-controlled Zombies attempt to infect player-controlled Defenders within a time limit. Meanwhile, Defenders must survive until the end of the round without getting infected.
To succeed in Infection Mode, players must employ clever strategies, such as using blocks instead of stairs or staying in a group of 2-3 Zombies to increase their chances of infecting Defenders. With its intense multiplayer battles and distinct gameplay, Infection Mode offers a refreshing change of pace from the traditional Classic Mode, keeping PUBG MOBILE fresh and engaging for players.
Getting Started with PUBG MOBILE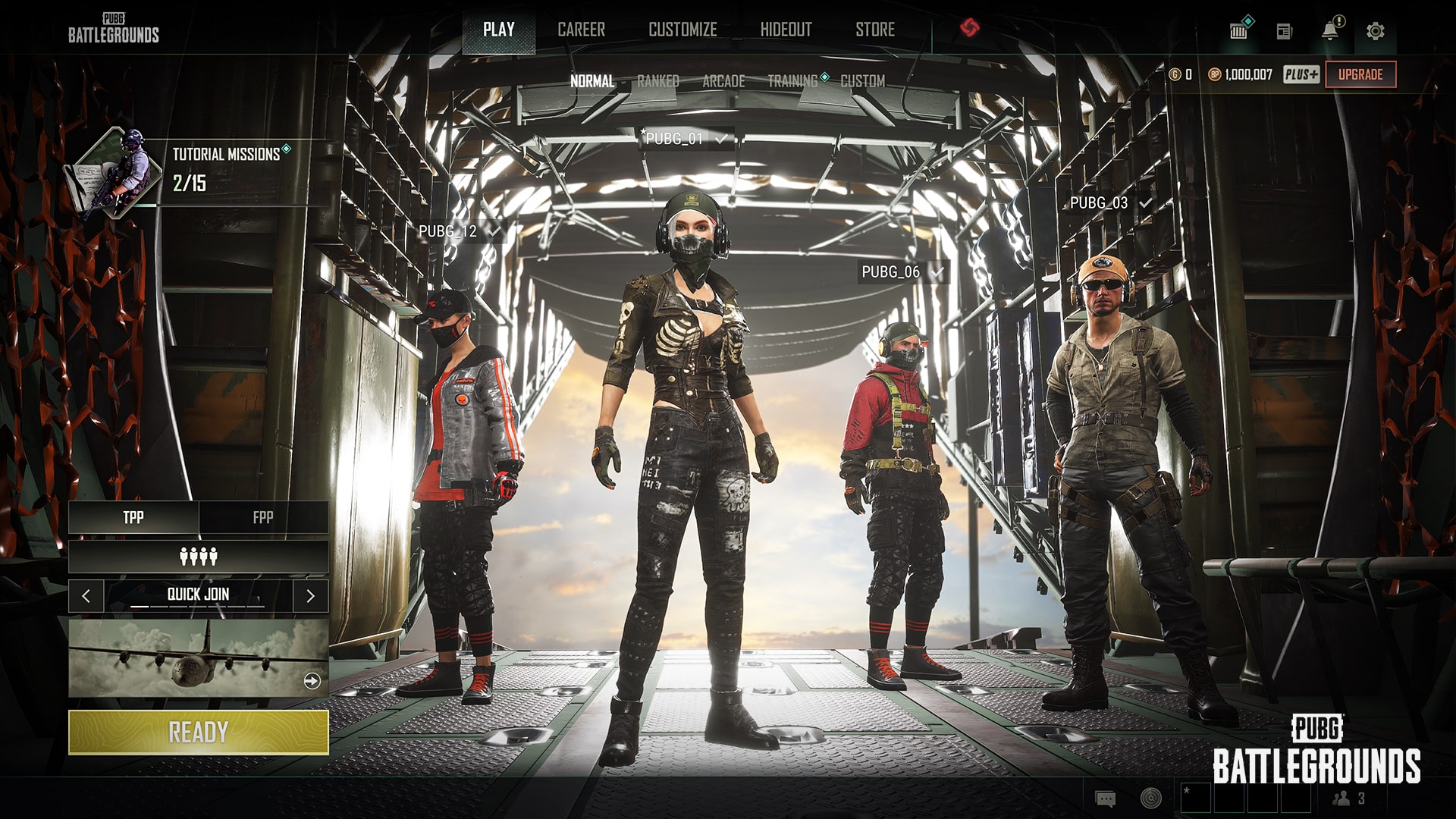 Immerse yourself in the action-filled world of PUBG MOBILE by following these steps to play PUBG mobile:
Download the app to your Android or iOS device.
Set up an account.
With just a few taps, you'll be ready to embark on your thrilling journey to become the ultimate survivor on the battlegrounds.
Select from a plethora of game modes, such as Solo, Duo, and Squad, and leap into action.
Downloading the App
Installing PUBG MOBILE on your device is a breeze. Here's how to do it:
For Android users, open the Google Play Store.
Search for 'PUBG Mobile.'
Tap on the official app from Tencent Games.
Click 'Install' to download and install the game on your device.
Once the installation is complete, you can launch PUBG MOBILE and start playing.
For iOS users, follow these steps to download and install PUBG MOBILE:
Open the App Store on your device.
Search for "PUBG MOBILE."
Tap on the app.
Click "Get" to download and install it.
Once installed, launch PUBG MOBILE, and you're ready to join the intense battles on your mobile phone!
Creating an Account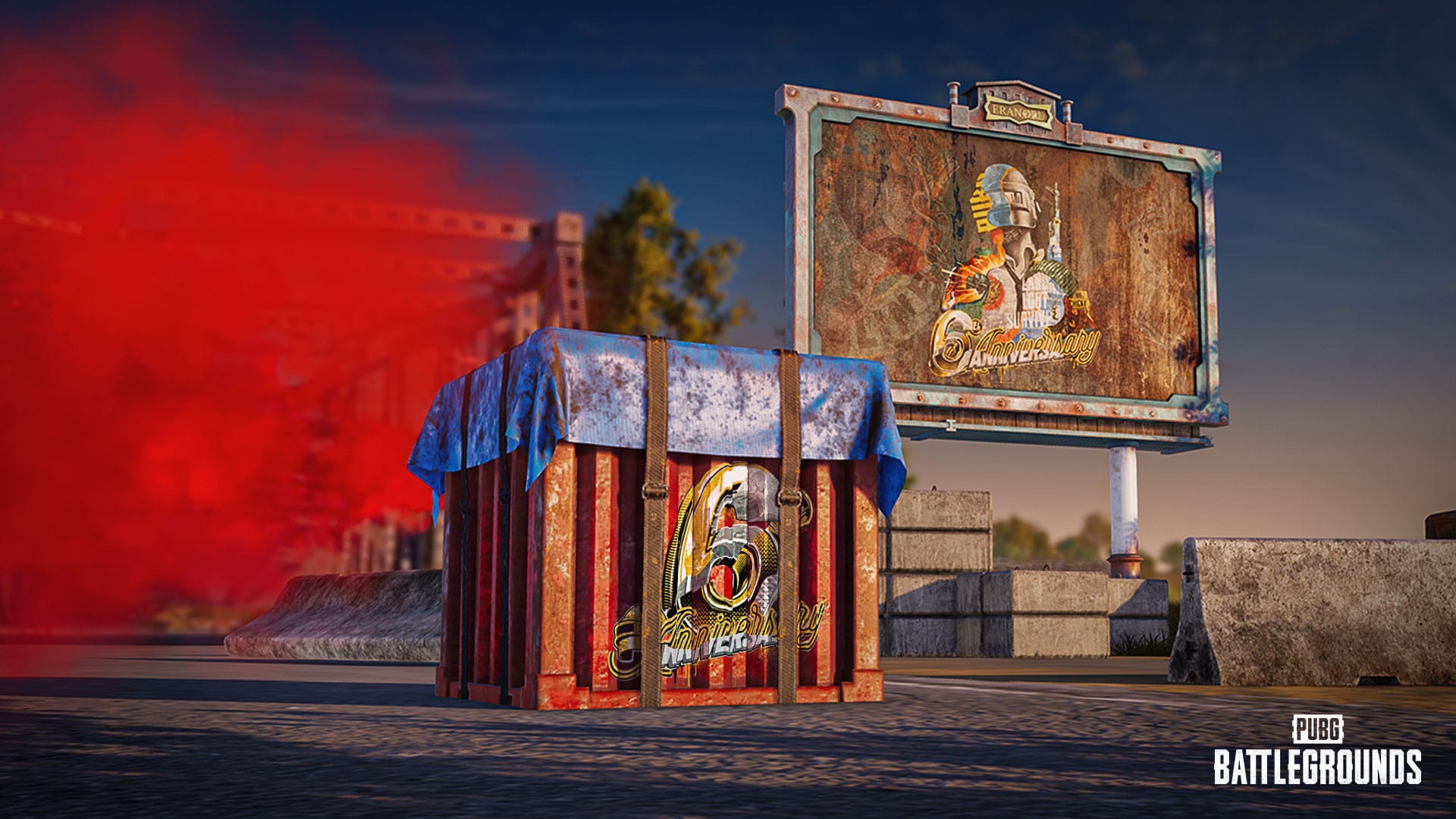 Establishing a PUBG MOBILE account is straightforward. Initiate the game, adhere to the on-screen guidelines to create an account, and kickstart your gaming journey. You can even sign up using your social media platforms like Facebook, Twitter, or Google for a seamless gaming experience.
An account not only allows you to:
Save your progress and achievements
Connect with friends
Join squads
Participate in in-game events
Customize your profile, avatar, and in-game settings
Sync your game data across multiple devices
So, brace yourself for an extraordinary gaming journey with PUBG MOBILE!
Tencent Games: The Developers Behind PUBG MOBILE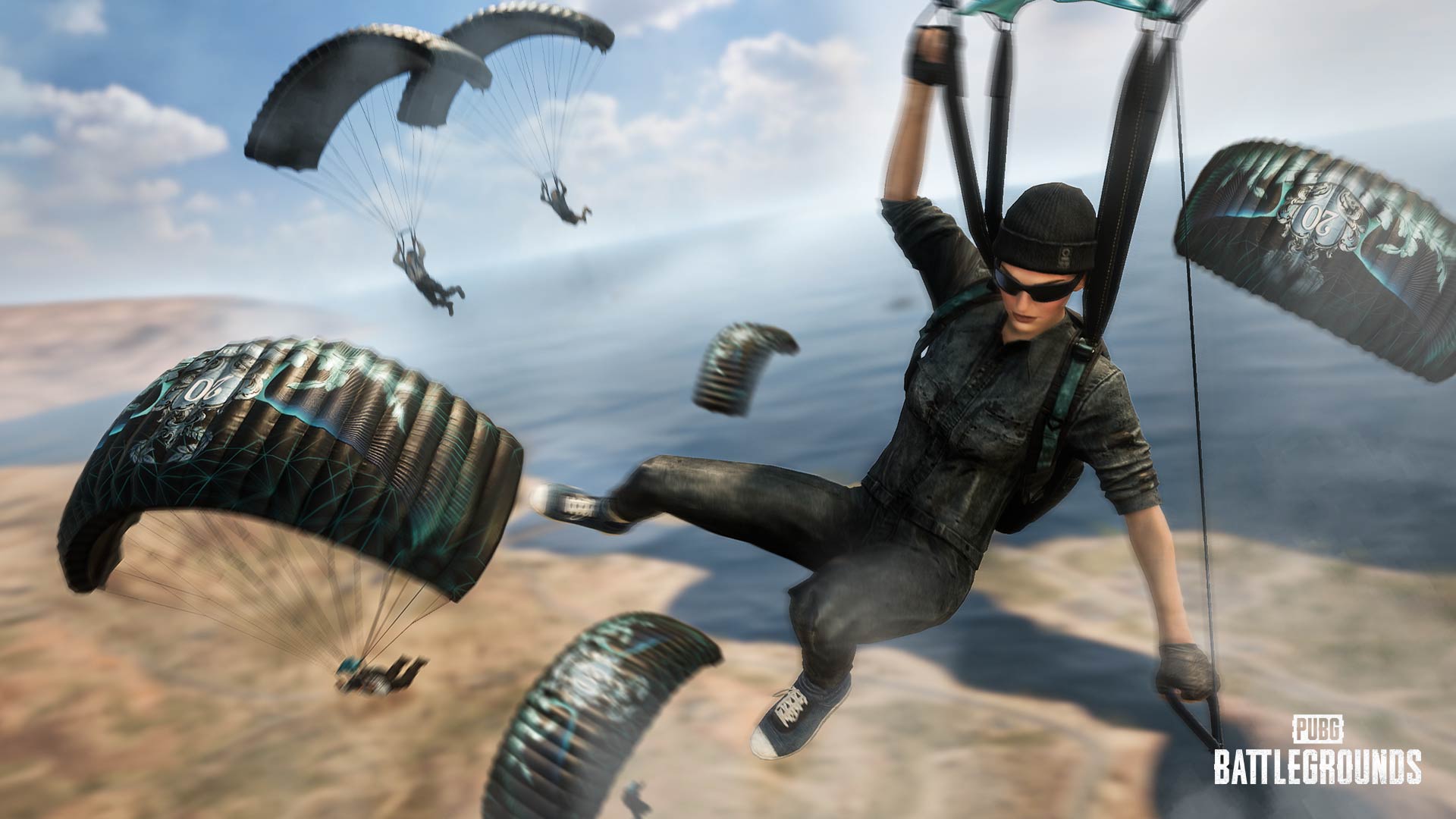 Tencent Games, the developers behind PUBG MOBILE, have a rich history of creating engaging and immersive games. Their subsidiary, LIGHTSPEED STUDIOS, is responsible for developing PUBG MOBILE, and together, they continuously update the game with exciting new content and improvements to ensure an unparalleled gaming experience.
PUBG MOBILE perpetually evolves, regularly incorporating new features and content, including the lighter version, pubg mobile lite.
LIGHTSPEED STUDIOS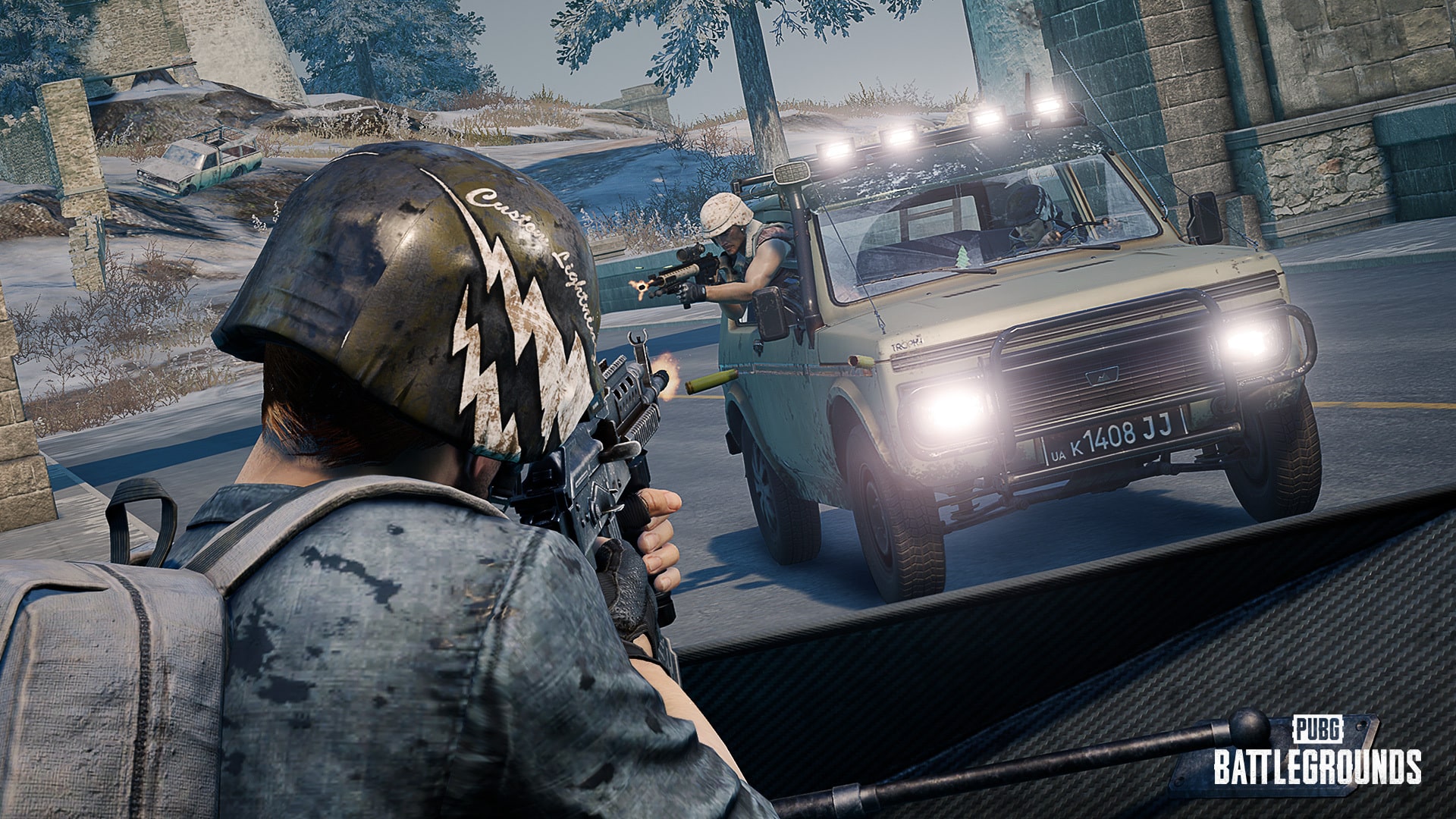 LIGHTSPEED STUDIOS, a leading global game developer under Tencent Games, is the driving force behind PUBG MOBILE. Founded in 2011, LIGHTSPEED STUDIOS has developed incredible games across various genres, including PUBG MOBILE and the open-world survival RPG, Undawn.
With their innovative and cutting-edge development process, LIGHTSPEED STUDIOS creates the LIGHTSPEED Universe, an ecosystem that connects players and developers while building synergy across their global R&D to enhance game development productivity. By utilizing AI-powered technology and innovative tools, LIGHTSPEED STUDIOS optimizes the gaming experience and continuously pushes the boundaries of what's possible in the world of mobile gaming.
Game Updates and Improvements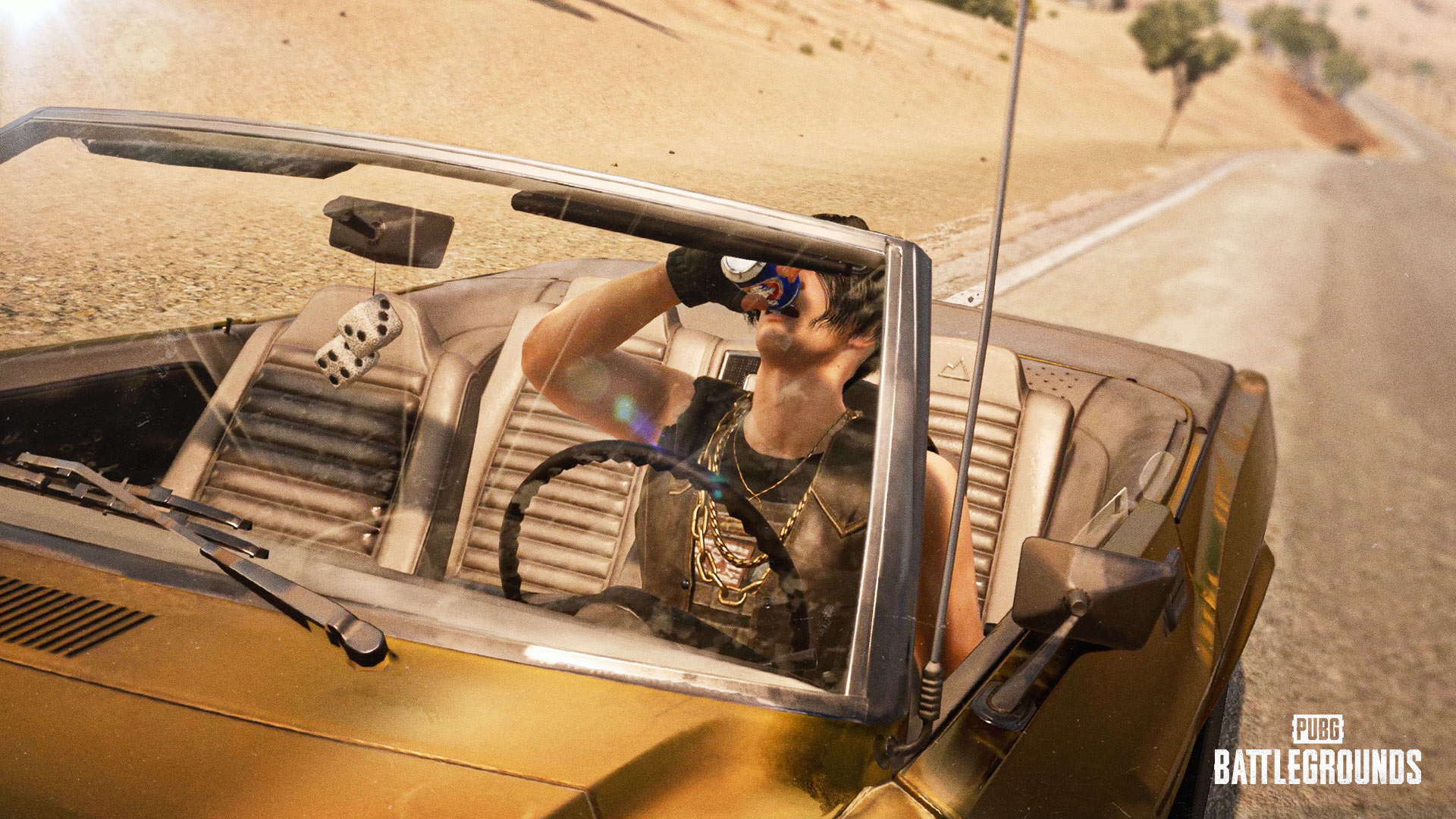 Tencent Games is committed to providing the best possible experience for PUBG MOBILE players by actively working on optimizing and enhancing the game with updates and patches. These updates include:
The release of new versions
New modes
New weapons and content
Updates to the Miramar map
All of these updates aim to make the game more exciting for players.
In addition to introducing new content, Tencent Games also focuses on fixing bugs and addressing technical issues that players may encounter during gameplay. By staying dedicated to improving PUBG MOBILE, Tencent Games ensures the game remains fresh, engaging, and enjoyable for players around the world.
Mastering the Art of Survival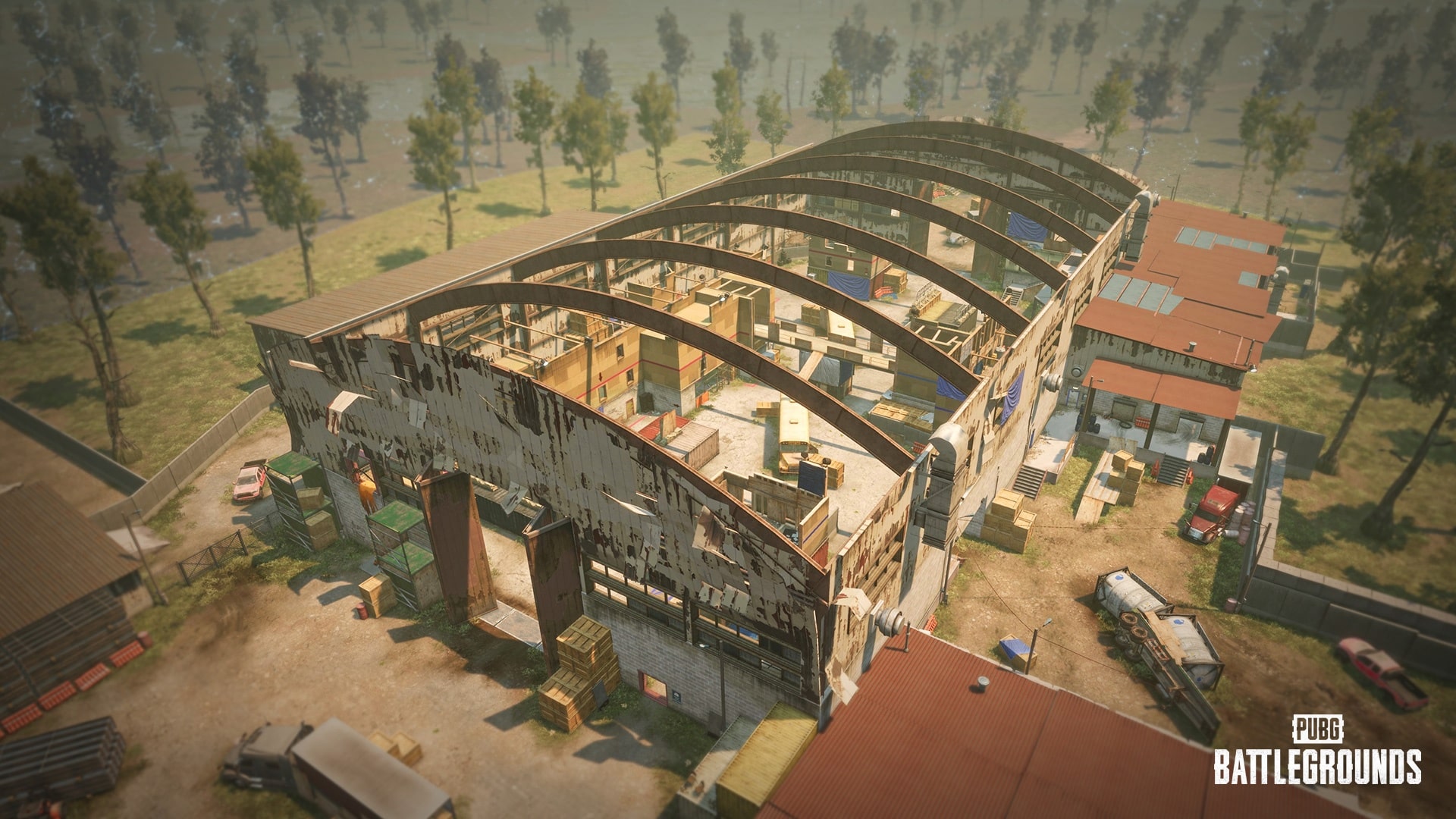 Excelling in PUBG MOBILE necessitates mastering the art of survival, which involves understanding valuable tips and strategies like effective looting techniques, quick gearing up, and strategic use of the map.
Let's delve further into these crucial game aspects to aid you in becoming the ultimate survivor.
Looting and Gearing Up
Looting is a vital aspect of PUBG MOBILE, as it allows players to gather essential equipment and supplies for combat and survival. To be efficient in looting, you should prioritize landing in safe locations, making quick decisions when looting, and searching every nook and cranny, including fallen enemies and airdrops.
Effective looting techniques will enable you to find the best weapons, armor, and healing items, which are crucial to your success in the game. Additionally, sharing items with teammates promotes teamwork and cooperation, further increasing your chances of survival.
Gearing up quickly is an important skill to develop in PUBG MOBILE. Here are some tips to help you do it:
As soon as you land, focus on looting nearby buildings for weapons, armor, and healing items.
Landing in less crowded areas can increase your chances of finding better gear and avoiding early-game skirmishes.
With the right gear and a keen sense of strategy, you'll be well-equipped to face any threat that comes your way.
Map Strategies
Navigating the various maps in PUBG MOBILE can be a daunting task, but with the right strategies, you can turn the terrain to your advantage. Familiarize yourself with the different maps, such as:
Erangel
Karakin
Miramar
Sanhok
Vikendi
Nusa
Livik
Paramo
This will help you better understand their unique features and locations.
Utilize the map to plan your route, take cover, and exploit natural obstacles. Select landing spots smartly, take advantage of high ground, and always keep an eye on the shrinking play area. By mastering map strategies, you can improve your situational awareness and decision-making, ultimately increasing your chances of survival and victory in PUBG MOBILE.
You can also watch my detailed video tutorial here:
PUBG MOBILE Community and Events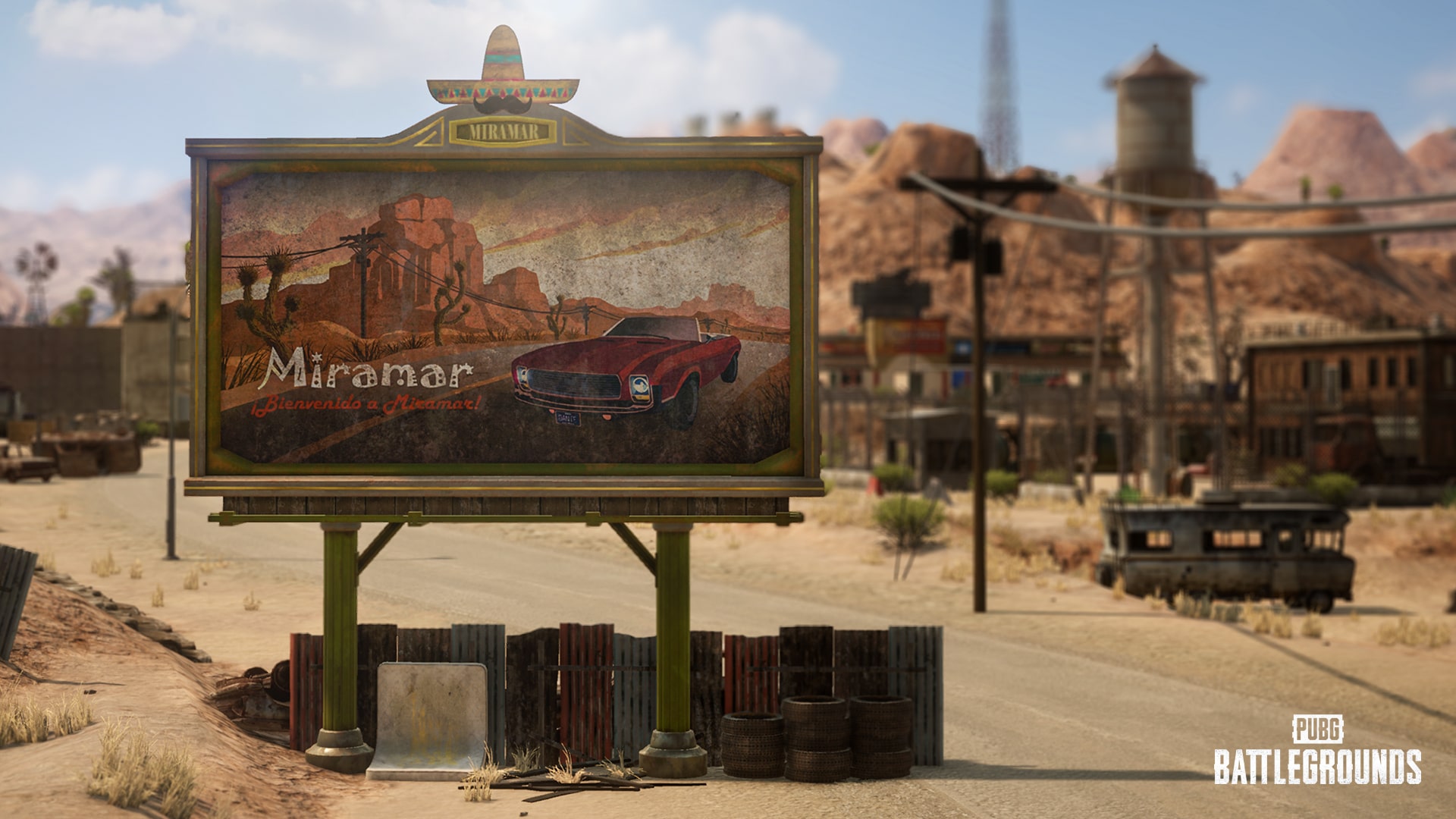 The PUBG MOBILE Community and Events promote player engagement through exciting in-game challenges. Participation in the community and events offers the following benefits:
Facilitates connections with fellow players
Experience sharing
Opportunity to undertake thrilling challenges for skill testing
Earning fantastic rewards
Joining the Community
Becoming a part of the PUBG MOBILE community is easy and rewarding. You can:
Join the official communities on Naver Cafe and Facebook
Participate in tournaments and events organized by PUBG MOBILE
Join the PUBG MOBILE Discord server to engage in discussions and interact with other community members.
Joining the PUBG MOBILE community offers numerous benefits, such as:
Social interaction
Competitive opportunities
Exposure for content creators
A fair game environment
By becoming an active participant in the community, you can enhance your gaming experience, learn from fellow players, and contribute to the growth of the PUBG MOBILE community.
In-Game Events and Challenges
PUBG MOBILE offers an array of exciting in-game events and challenges for players to participate in, keeping the game fresh and engaging. From thrilling challenges like Pistols Only and Dead Man Roulette to events like the Music Game - BEAT IT, there's always something new and exciting for players to enjoy.
In addition to these events, PUBG MOBILE also features missions that can be completed during gameplay, with or without an Event Pass. By participating in these events and challenges, you can further enhance your skills, earn exclusive rewards, and ultimately, elevate your PUBG MOBILE experience.
Similar Games to Enjoy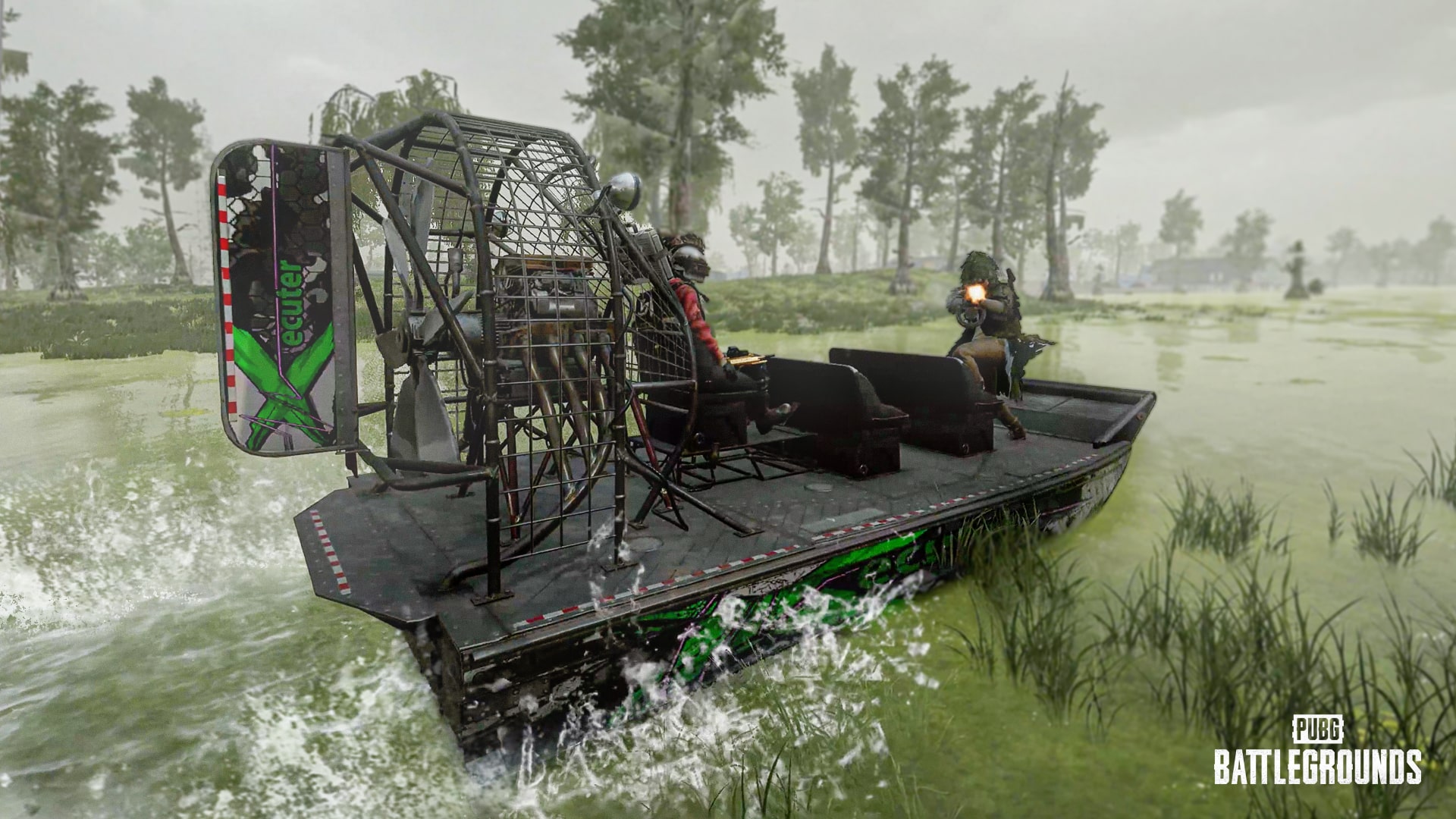 If you crave more gaming content akin to PUBG MOBILE, numerous top alternatives cater to diverse playstyles and preferences.
In this section, we will delve into a selection of games similar to PUBG MOBILE and guide you in finding the perfect game for your taste.
Top Alternatives
There are several top-rated alternatives to PUBG MOBILE that offer similar gameplay experiences. Some popular examples include:
Call of Duty Mobile
Free Fire MAX
Fortnite
Apex Legends
These games provide their own unique features, such as building mechanics in Fortnite or unique character abilities in Apex Legends, offering a fresh and engaging experience for players.
Another option for fans of battle royale games is to explore lesser-known titles, such as:
Badlanders
Knives Out
Rules of Survival
Black Survival
These games may not be as well-known as PUBG MOBILE, but they offer intriguing gameplay mechanics and unique features that are sure to captivate your interest.
When selecting a game, consider factors such as:
Genre
Gameplay
Graphics
Reviews
Price
Multiplayer options
By taking these factors into account, you can find a game that perfectly aligns with your preferences and provides endless hours of enjoyment.
Choosing the Right Game for You
Finding the perfect game for you depends on your playstyle, preferences, and interests. When considering similar games to PUBG MOBILE, think about the following factors:
Genre
Gameplay mechanics
Graphics
User reviews
Free or paid
Single-player or multiplayer functionality
Compatibility with your device
By considering these factors, you can find a game that suits your preferences and provides a similar experience to PUBG MOBILE.
By carefully evaluating these factors, you can find a game that suits your playstyle and preferences, providing an engaging and enjoyable gaming experience. So, whether you're looking for a new battle royale game or simply want to try something different, there's a world of exciting gaming options out there waiting to be explored.
Summary
In summary, PUBG MOBILE is an exhilarating battle royale game that offers hours of excitement and entertainment on your mobile device. With thrilling game modes, engaging gameplay mechanics, and an active community, it's no wonder PUBG MOBILE has captured the hearts of millions of players worldwide. By mastering the art of survival, participating in events and challenges, and exploring similar games, you can enhance your gaming experience and immerse yourself in the world of PUBG MOBILE. So, gear up, join the battle, and become the ultimate survivor!
Frequently Asked Questions
What are the different game modes available in PUBG MOBILE?
Get ready to have some fun! PUBG MOBILE offers various game modes to choose from, including Classic Mode, Payload Mode, 4v4 Team Deathmatch Mode, and Infection Mode - so the gaming possibilities are endless!
How can I download and install PUBG MOBILE on my device?
Exciting news! You can easily get PUBG MOBILE on your device - just head to the Google Play Store for Android or App Store for iOS devices and start downloading! Downloading PUBG MOBILE is easy and fast - just head to the Google Play Store for Android.
Author Details
I have been creating gaming content since August 2013, and went full-time in 2018. Since then, I have published hundreds of gaming news videos and articles. I have had a passion for gaming for more than 30 years!
Ownership and Funding
Mithrie.com is a Gaming News website owned and operated by Mazen Turkmani. I am an independent individual and not part of any company or entity.
Advertising
Mithrie.com does not have any advertising or sponsorships at this time for this website. The website may enable Google Adsense in the future. Mithrie.com is not affiliated with Google or any other news organization.
Use of Automated Content
Mithrie.com uses AI tools such as ChatGPT and Google Bard to increase the length of articles for further readablity. The news itself is kept accurate by manual review from Mazen Turkmani.
News Selection and Presentation
The news stories on Mithrie.com are selected by me based on their relevance to the gaming community. I strive to present the news in a fair and unbiased manner.