Explore the World of PS4: Latest News, Games, and Reviews
Step into the captivating world of PlayStation 4, where immersive gameplay, stunning visuals, and unforgettable experiences await. From adrenaline-pumping action to heart-touching narratives, the PS4 offers a diverse array of games that will leave a lasting impression. In this blog post, we will explore some must-play games, dive into the creative minds behind PlayStation Studios games, discuss competitive gaming, and venture into the realm of co-op games and VR experiences.
Key Takeaways
Explore the world of PS4 with latest news, games and reviews.
Experience critically acclaimed titles like The Last of Us Part II, Marvel's Spider-Man and Ghost of Tsushima.
Enjoy unforgettable co-op experiences or dive into virtual reality with Beat Saber, Moss & SUPERHOT VR.
Disclaimer: The links provided herein are affiliate links. If you choose to use them, I may earn a commission from the platform owner, at no extra cost to you. This helps support my work and allows me to continue to provide valuable content. Thank you!
Must-Play PlayStation 4 Games
Journey into the world of PlayStation 4's critically acclaimed titles, featuring games that offer a perfect blend of storytelling, gameplay, and graphics. The Last of Us Part II, Marvel's Spider-Man, and Ghost of Tsushima are among the must-try games released on PlayStation 4, each delivering a memorable gaming experience.
Created and released by renowned PlayStation Studios, these games have earned their place in the gaming hall of fame.
The Last of Us Part II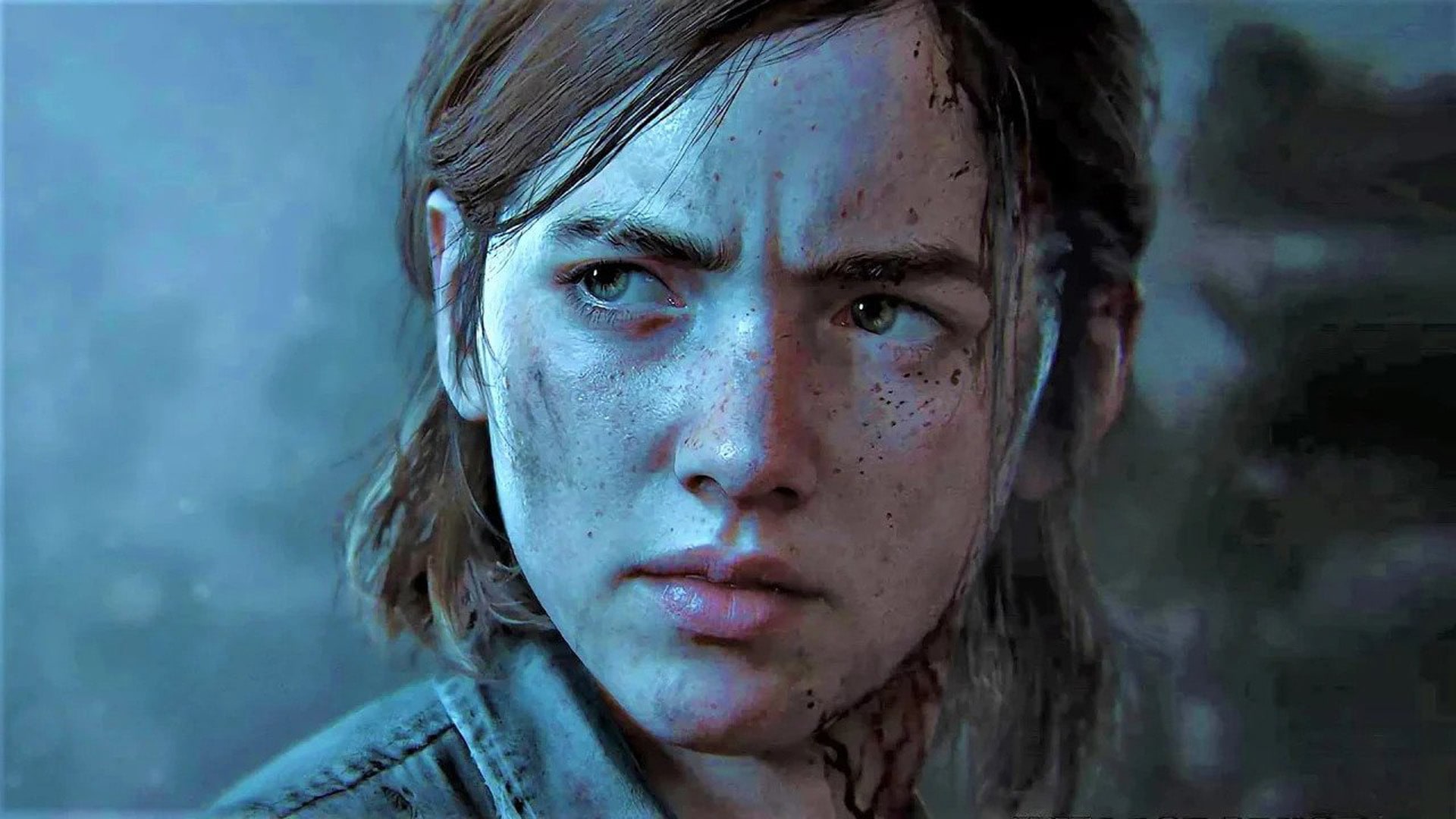 The highly anticipated sequel to The Last of Us, developed by Naughty Dog, Inc, takes you on an emotional journey through a post-apocalyptic world. Set five years after the events of the first game, that is the beginning of an emotional journey, players follow Ellie and Abby, as they face numerous challenges and confront their inner demons, and return to the terrifying world they find themselves in and live in. The game delves deep into themes of survival, loss, and the consequences of one's actions, providing a gripping narrative that won't soon be forgotten.
The Last of Us Part II features:
Third-person action-adventure gameplay style
Elements of survival horror, dealing with other survivors and namely surviving in a post apocalytpic world
Encounter with human adversaries and zombie-like creatures
Seamless blend of stealth and combat
Players can choose their preferred approach to each encounter
Engaging storyline
Unique gameplay mechanics
These features make it an irresistible choice for PlayStation 4 players.
Marvel's Spider-Man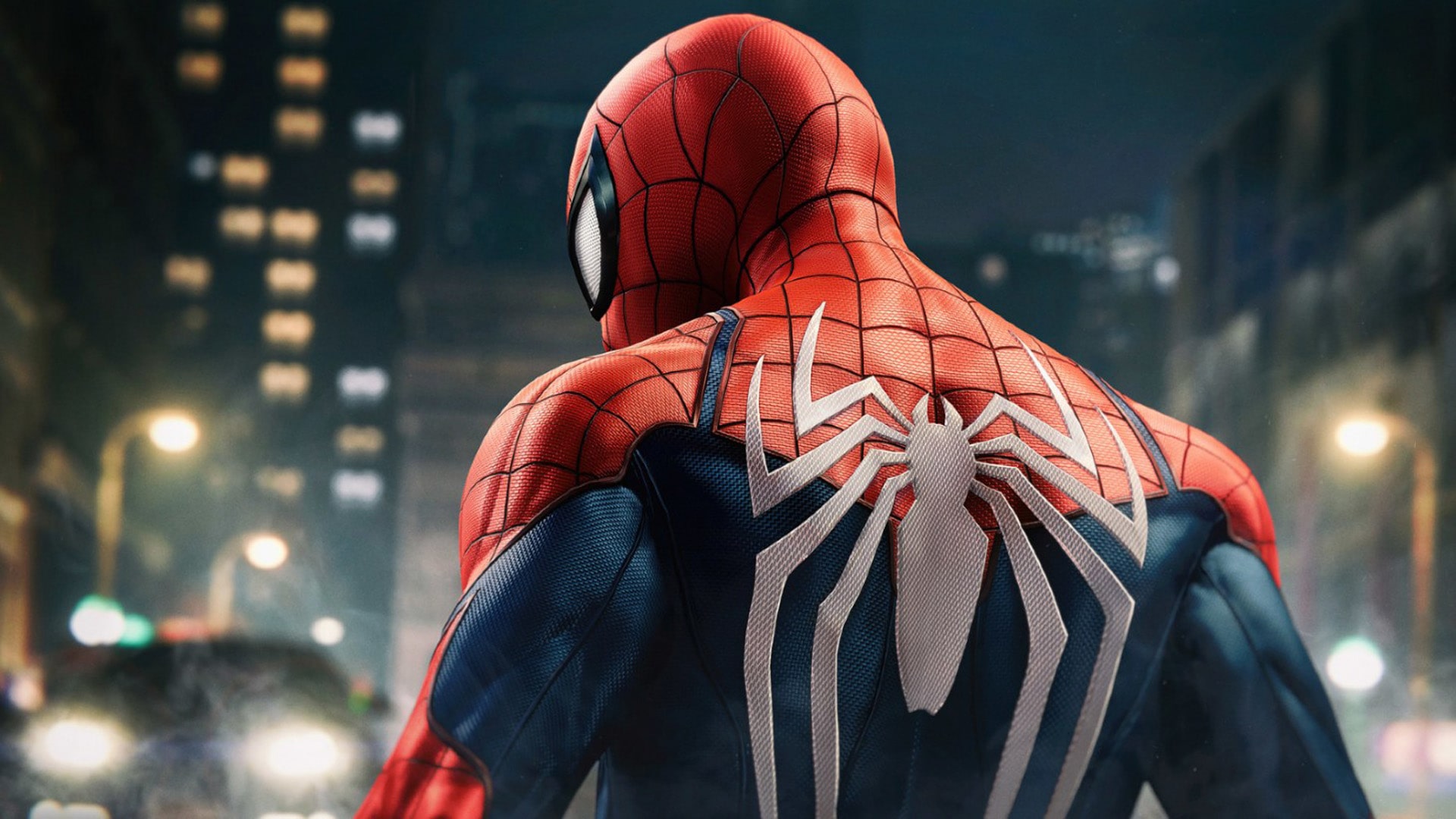 Swing through the concrete jungle of New York City as the beloved Marvel superhero, Spider-Man. Developed by Insomniac Games, Marvel's Spider-Man follows the story of Peter Parker, who struggles to balance his personal life and superhero responsibilities. As players take control of Spider-Man, they utilize his incredible abilities to fight crime and protect the city.
The game features a diverse range of unique gameplay elements, including:
The ability to unlock and use over 65 different suits, each with their own distinct abilities
Exploring the city
Engaging in thrilling combat
Tackling a variety of side activities that provide a unique gaming experience.
Marvel's Spider-Man, with its riveting storyline, stunning graphics, and immersive gameplay, is a game PlayStation 4 owners shouldn't miss.
Ghost of Tsushima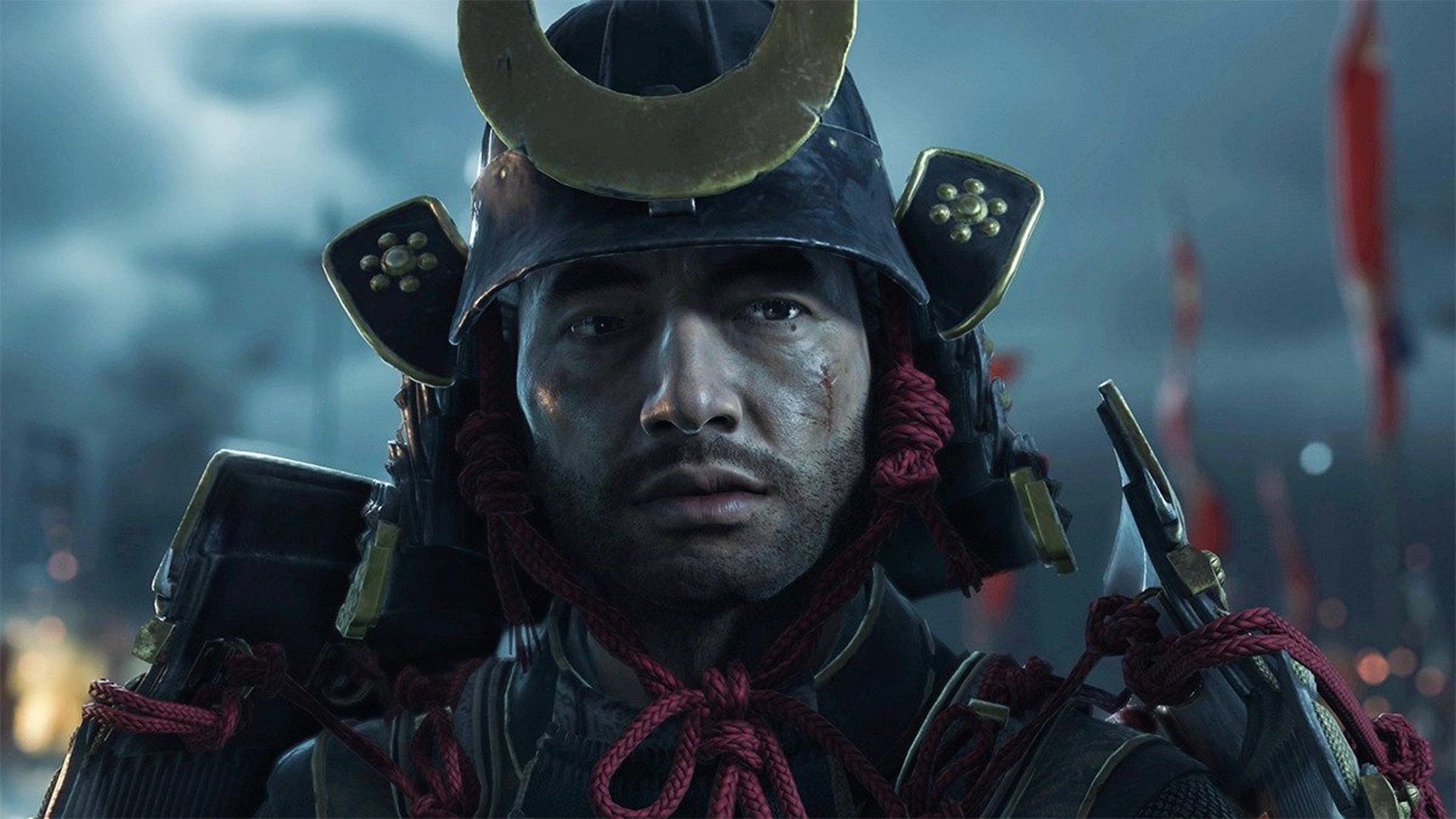 Step back in time to feudal Japan and immerse yourself in the world of Ghost of Tsushima. Players take on the role of Jin Sakai, a samurai warrior, as he battles against the invading Mongol forces. This open-world action-adventure game boasts a variety of weapons and abilities, as well as a unique combat system that allows players to take advantage of the environment.
The breathtaking landscapes and rich cultural history of feudal Japan serve as the backdrop for a gripping narrative set in a tumultuous season of war. Players must make difficult decisions and determine whether to uphold the noble ways of the samurai or embrace new tactics to combat aggressors.
Ghost of Tsushima, with its mesmerizing visuals, captivating storyline and enthralling gameplay, is an experience PlayStation 4 players should definitely try.
PlayStation Studios Spotlight
Discover the creative minds behind some of PlayStation's biggest hits, including Santa Monica Studio, Guerrilla Games, and Sucker Punch Productions. Each studio has a unique approach to game development, a focus on crafting memorable experiences and pushing the boundaries of what's possible on the PlayStation 4.
We will now examine these three studios and the games that contributed to their triumph.
Santa Monica Studio
Santa Monica Studio, the team responsible for the God of War series, has proven time and time again that they can shape epic tales featuring all of myth, horror genre, adventure genre, power, and warfare genre. Their latest masterpiece, God of War: Ragnarök, continues to build the saga of Kratos and Atreus as they embark on a quest to explore the Nine Realms in search of hope of answers.
The God of War series has captivated a generation of players with its intricate storytelling, brutal combat, and immersive world-building. Santa Monica Studio has expertly crafted a franchise that has become synonymous with the PlayStation brand, leaving fans eagerly anticipating each new installment.
Guerrilla Games
Guerrilla Games, the developers behind the visually stunning Horizon series, have made a name for themselves by creating breathtaking open-world experiences. The Amsterdam-based studio has a knack for crafting intricate worlds filled with lifelike characters, towering machines, and vibrant landscapes.
The Horizon series showcases Guerrilla Games' prowess in game development, with its unique blend of storytelling, exploration, and combat. Players are thrust into a post-apocalyptic world teeming with mechanical creatures and mysterious relics, offering a gaming experience that is both visually captivating and deeply engaging.
Sucker Punch Productions
Sucker Punch Productions, the creators of the captivating open-world adventure Ghost of Tsushima, have demonstrated their ability to transport players to another time and place. Their immersive storytelling and striking visuals have made Ghost of Tsushima a standout title released on the PlayStation 4.
Players are treated to a beautifully crafted world filled with danger and intrigue, as they step into the shoes, life and mind of Jin Sakai, a samurai warrior on a mission to protect his homeland. Sucker Punch Productions' dedication to authenticity and attention to detail has earned them a place among PlayStation's most celebrated studios.
Competitive Gaming on PlayStation 4
Dive into the exhilarating world of competitive gaming on PlayStation 4 with titles such as Street Fighter V, Call of Duty: Modern Warfare, and Gran Turismo Sport. These games provide players with challenging gameplay, intense action, and the opportunity to test their skills against others in online battles.
Whether you're a seasoned pro or a casual gamer, competitive gaming on PlayStation 4 offers something for everyone.
Street Fighter V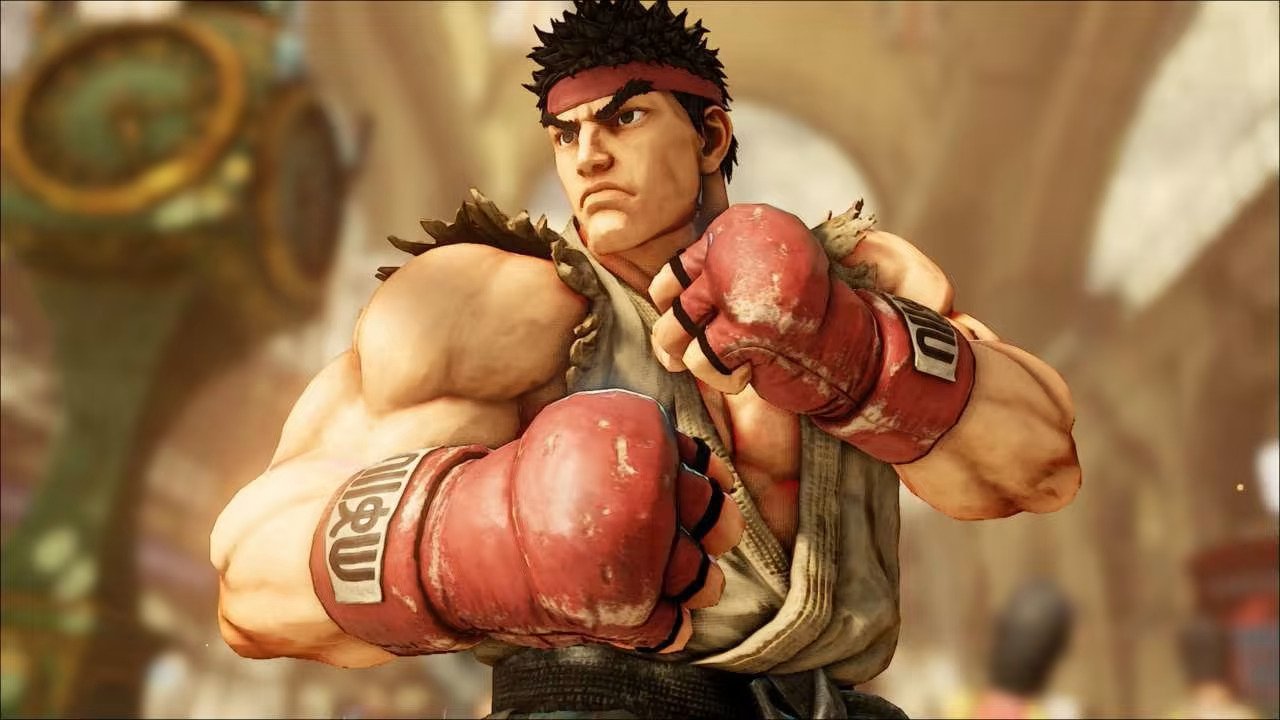 Put your fighting skills to the test in the iconic Street Fighter V, the latest installment in the long-running fighting game series. With its balanced gameplay, skill-based matchmaking, and diverse roster of characters, the game offers an engaging and challenging experience for both casual and competitive players alike.
The game features a variety of gameplay modes, including the fan-favorite Arcade Mode and the thrilling online multiplayer Ranked Play. Whether you're looking to hone your skills or battle against the best, the game delivers an exhilarating and competitive gaming experience on the PlayStation 4.
Call of Duty: Modern Warfare
Engage in intense, realistic combat in Call of Duty: Modern Warfare, the latest installment in the popular first-person shooter franchise. With its gripping single-player campaign and robust multiplayer experience, Modern Warfare offers players a chance to test their skills in a variety of competitive environments.
Ranked Play, the sanctioned competitive 4v4 multiplayer experience, follows official rules and maps, challenging players to survive, acquire killstreaks, and overpower the opposing team. Customize your loadout, engage in thrilling battles, and rise through the ranks in Call of Duty: Modern Warfare on PlayStation 4.
Gran Turismo Sport
Put the pedal to the metal in Gran Turismo Sport, the ultimate racing simulator for PlayStation 4. Featuring an extensive lineup of cars, tracks, and game modes, Gran Turismo Sport offers a truly immersive racing experience for both casual and competitive players.
The game's Sport Mode allows players to participate in online races under official regulations rules, providing a fair and balanced environment for competitive racing.
Additionally, Gran Turismo Sport offers a free and comprehensive social media-like system where players can:
Share their liveries
Share their photos
Share their replays
Share their career progress
with others in the community, feel free to engage.
MLB The Show
"MLB The Show" is a baseball simulation video game developed by San Diego Studio and published by Sony Interactive Entertainment. The series has consistently been lauded for its authentic gameplay mechanics, meticulous attention to detail, and a vast array of modes to cater to both casual gamers and hardcore baseball fanatics.
Key Features:
Road to the Show: A role-playing mode where players can create their avatar and embark on a journey from the minor leagues to MLB stardom.
Diamond Dynasty: Build your dream team using cards representing past and present MLB stars and compete against other players online.
Franchise Mode: Manage your favorite MLB team through multiple seasons, handling contracts, trades, and more.
The game's annual iterations often include graphical enhancements, improved gameplay mechanics, and updates based on the real-world MLB season, making it a must-play for baseball aficionados.
NBA 2K Series
The NBA 2K series, developed by Visual Concepts and published by 2K Sports, is a staple for basketball enthusiasts worldwide. The franchise's realistic gameplay, engaging modes, and presentation that mirrors actual NBA broadcasts make it one of the most celebrated sports games on the PlayStation 4.
Each new installment of the NBA 2K series often brings graphical improvements, refined gameplay, and new features that aim to provide the most immersive basketball gaming experience.
Unforgettable PlayStation 4 Co-op Experiences
Join your friends and delve into memorable co-op adventures with games such as Overcooked! 2, A Way Out, and Borderlands 3 on PlayStation 4. These titles offer engaging and immersive cooperative experiences, allowing players to work together to overcome challenges and create lasting memories.
Overcooked! 2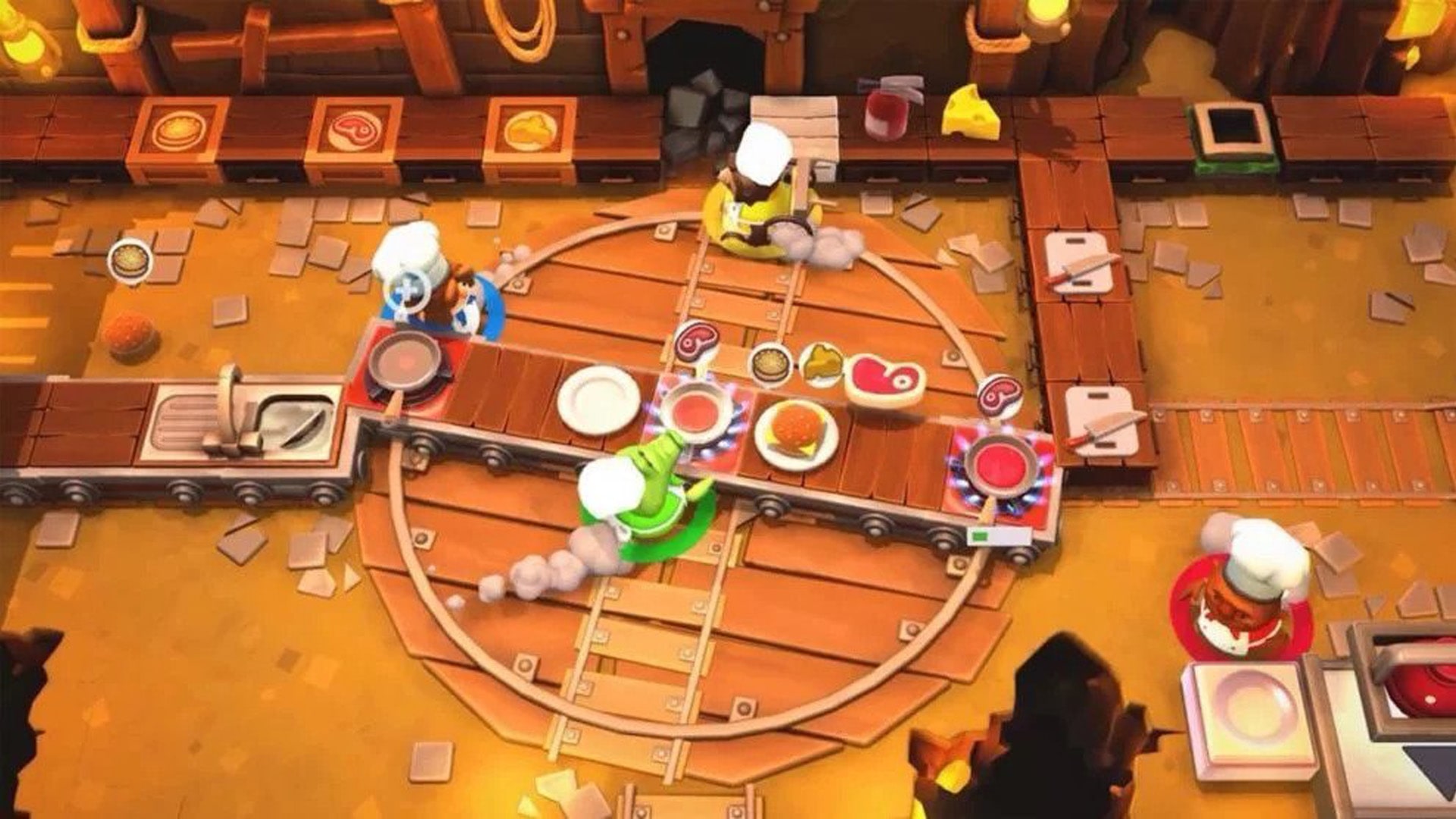 Team up with friends in the chaotic and hilarious cooperative cooking game, Overcooked! 2. Players must work together to prepare meals in a variety series of kitchens, each presenting its own unique challenges and obstacles. Communication and teamwork are key as players scramble to complete orders before time runs out.
Overcooked! 2 offers both local and online multiplayer, allowing players to join forces with friends near and far. With its frantic gameplay, charming visuals, and a wide array of recipes to master, Overcooked! 2 is a co-op experience that will leave players hungry for more.
A Way Out
Experience a unique, story-driven co-op adventure in A Way Out, where two players must work and help each other to escape:
Escape prison
Evade the authorities
Overcome challenges
Progress through the game
Designed exclusively for split-screen cooperative multiplayer games, A Way Out follows the story of Leo and Vincent, two inmates who must rely on each other to achieve their goals in life.
Players can choose to play either locally or online, with each player controlling a different character simultaneously. The game features:
Puzzles
Stealth
Combat
Driving sequences
All of these elements require teamwork and communication, creating an immersive and engaging cooperative experience that is unlike any other on the PlayStation 4.
Borderlands 3
Explore the vast, loot-filled world of Borderlands 3 with friends in this action-packed co-op shooter. With its distinctive art style, over-the-top humor, and addictive gameplay, Borderlands 3 offers hours of entertainment for players who love to team up and take on challenges together.
The game supports four-player drop-in/drop-out online or LAN co-op, allowing friends to join or leave the game at any point. Players can team up with others regardless of their level or mission progress, encouraging collaboration and teamwork as they battle enemies and uncover hidden secrets in the world of Borderlands 3.
PlayStation 4's VR Revolution
Immerse yourself in the world of PlayStation 4's VR gaming with titles such as Beat Saber, Moss, and SUPERHOT VR. Virtual reality takes gaming to a whole new level, allowing players to truly become a part of the action.
Experience breathtaking visuals, intuitive controls, and groundbreaking gameplay as you explore the revolutionary world of PlayStation 4 VR gaming.
Beat Saber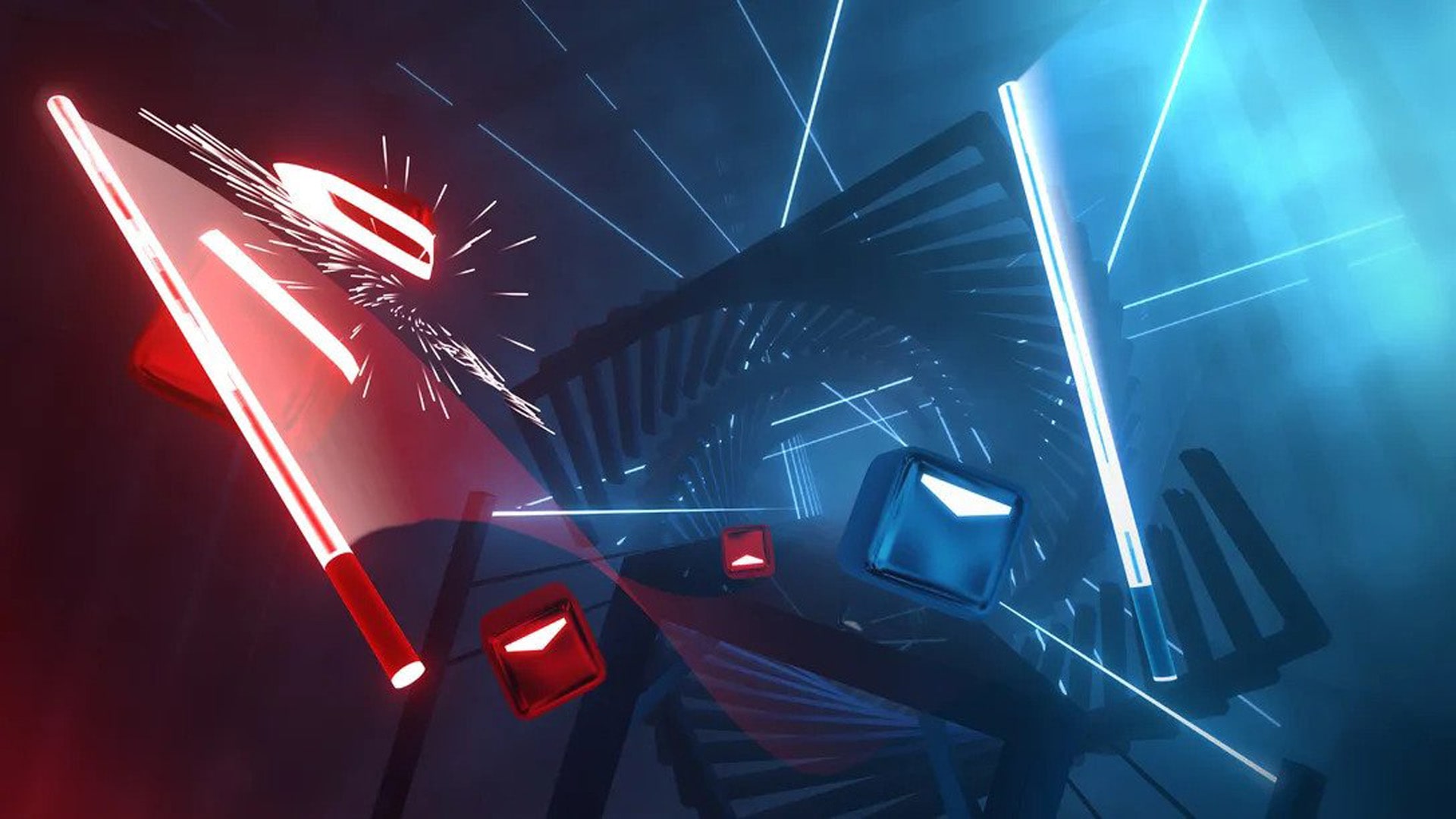 Slice and dice to the beat in the addictive rhythm game, Beat Saber. Using motion controllers in a virtual reality environment, players must slash the beats of invigorating music as they approach. With its neon visuals and energetic soundtrack, Beat Saber offers an engaging and challenging experience that will keep you coming back for more.
Beat Saber features a variety of music genres, including electronic, pop, and rock. Players can also download free additional music packs to expand their song library and further explore the ways to customize their experience. With intuitive controls and featuring a unique gameplay premise, Beat Saber is a standout title in its genre in addition to the world of PlayStation 4 VR gaming.
Moss
Embark on a magical adventure in the enchanting world of Moss, a VR platformer that tells the tale of a brave mouse named Quill. Players guide Quill through a beautifully crafted environment, solving puzzles and engaging in combat to save her kingdom from the evil snake Sarffog.
Moss takes full advantage of the PlayStation VR technology, providing an immersive and engaging experience. Players can interact with the environment using motion controls, helping Quill navigate obstacles and defeat enemies. With its charming visuals, delightful story, and innovative gameplay, Moss is a must-play title for fans of VR gaming.
SUPERHOT VR
Experience the unique, time-bending gameplay of SUPERHOT VR, where time only moves when you do. This innovative mechanic adds a strategic element to the gameplay, allowing players to plan their moves and react to the ever-changing environment.
SUPERHOT VR offers:
Immersive experience with incredible visuals and precise motion controls
Dodging bullets, disarming enemies, and manipulating time to survive challenges
Distinctive gameplay and immersive virtual reality experience
It is a must-play title on the PlayStation 4.
Summary
The PlayStation 4 offers a diverse array of gaming experiences, from heart-pounding action to immersive virtual reality adventures. Must-play titles like The Last of Us Part II, Marvel's Spider-Man, and Ghost of Tsushima showcase the incredible storytelling and gameplay that PS4 has to offer. The creative minds behind the studios, such as Santa Monica Studio, Guerrilla Games, and Sucker Punch Productions, continue to push the boundaries of what's possible on the platform.
Whether you're engaging in intense competitive gaming, teaming up with friends for unforgettable co-op experiences, or stepping into the incredible world of PS4 VR gaming, there's never been a better time to explore all that the PlayStation 4 has to offer. Embrace the adventure, and let the games begin.
Frequently Asked Questions
What is a fair price for a PlayStation 4?
A fair price for a used PlayStation 4 is around $179, taking into account the 500GB hard drive, one controller, and cords included.
Is PlayStation 4 discontinued or at its end now?
Sony has discontinued PlayStation 4 in Japan except the Slim version and are still producing PlayStation 4 in Western markets after announcing 3-year support of the console line.
Is PlayStation 4 worth buying in 2023?
The PlayStation 4 is a great choice for gamers who are looking for a budget-friendly gaming machine to spend money on and access to a wide range of physical media games at a reasonable price. With continued support from Sony likely until 2024, it's worth considering buying a refurbished or gently used model for under $200 in 2023.
What is the most powerful PS4?
The most powerful PS4 is the PS4 Pro, released on November 10th for $399, which features higher resolution 4K HDR output and improved visual effects and frame rates and more power compared to the standard PS4. It also offers backward compatibility with almost every PS4 game released before.
Which games are essential to play on the PS4?
For the ultimate PS4 experience, The Last of Us Part II, Marvel's Spider-Man, and Ghost of Tsushima are essential titles to check out.
Author Details
I have been creating gaming content since August 2013, and went full-time in 2018. Since then, I have published hundreds of gaming news videos and articles. I have had a passion for gaming for more than 30 years!
Ownership and Funding
Mithrie.com is a Gaming News website owned and operated by Mazen Turkmani. I am an independent individual and not part of any company or entity.
Advertising
Mithrie.com does not have any advertising or sponsorships at this time for this website. The website may enable Google Adsense in the future. Mithrie.com is not affiliated with Google or any other news organization.
Use of Automated Content
Mithrie.com uses AI tools such as ChatGPT and Google Bard to increase the length of articles for further readablity. The news itself is kept accurate by manual review from Mazen Turkmani.
News Selection and Presentation
The news stories on Mithrie.com are selected by me based on their relevance to the gaming community. I strive to present the news in a fair and unbiased manner.