GOG: The Digital Platform for Gamers and Enthusiasts
Are you tired of DRM restrictions and platform limitations when it comes to your gaming experience? Look no further! GOG, otherwise known as GOG sp. z o.o., is a digital platform tailored for gamers, offers an extensive library of classic and contemporary titles alongside a DRM-free gaming experience. Discover more details about GOG's history, its commitment to privacy, and the vibrant community that surrounds this unique platform as we delve into the world of GOG.
Key Takeaways
GOG is an online platform for DRM-free gaming experiences, offering a wide range of titles from classics to modern releases.
GOG Galaxy Client provides comprehensive library management tools and facilitates multiplayer & matchmaking across multiple platforms.
GOG ensures the security of user data with its commitment to privacy and no data spying policy.
Disclaimer: The links provided herein are affiliate links. If you choose to use them, I may earn a commission from the platform owner, at no extra cost to you. This helps support my work and allows me to continue to provide valuable content. Thank you!
A Brief History of GOG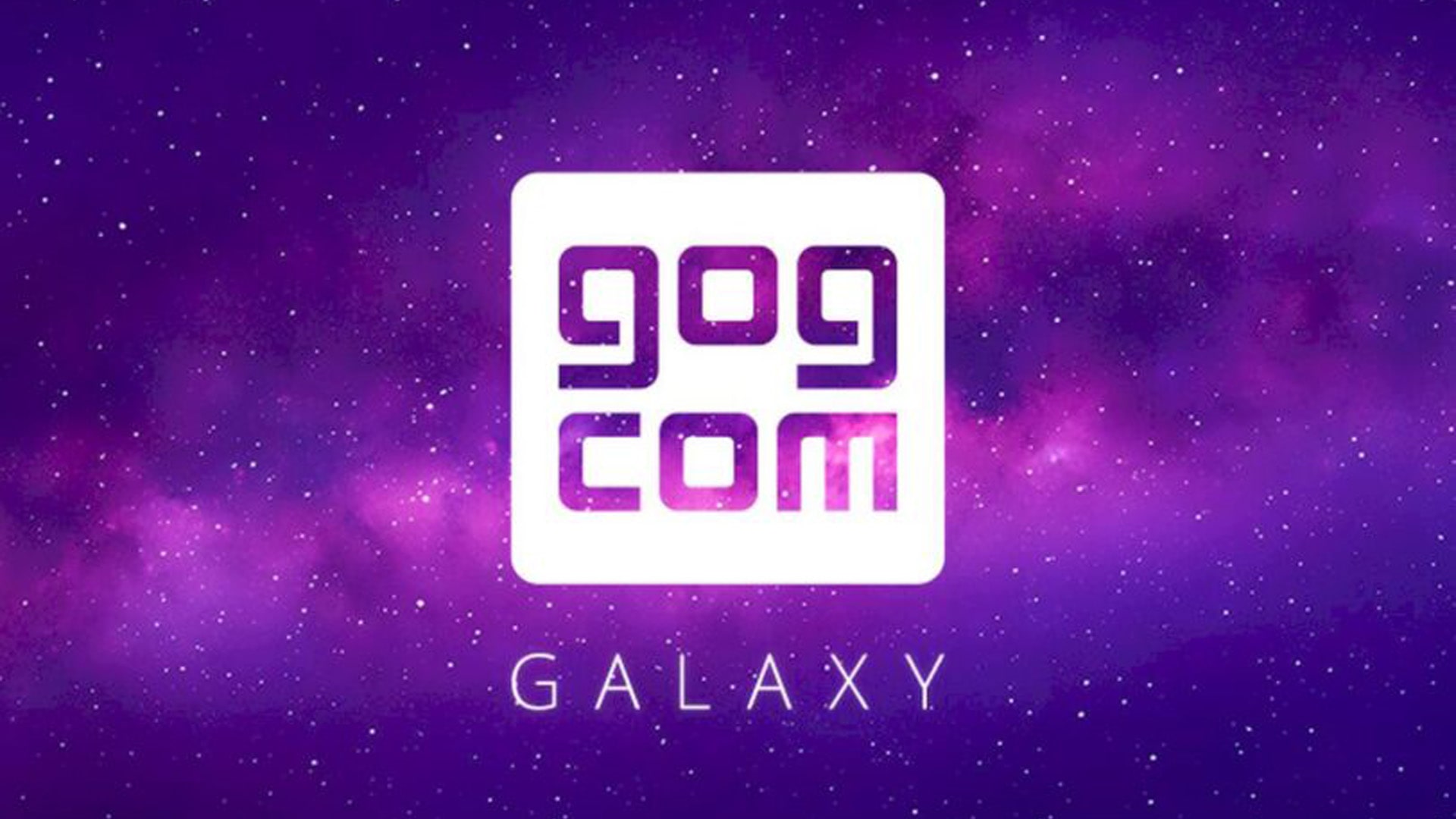 GOG, originally named Good Old Games, emerged from a love for classic games and has since matured into a digital sanctuary for gamers pursuing DRM-free experiences. Founded by friends Marcin Iwinski and Michal Kicinski in 2008, GOG offers a wide range of GOG games for devices that support Microsoft Windows, macOS, and the Linux platform system under the umbrella of the CD Projekt Group.
Embracing progressive content delivery strategies, GOG has effectively broadened its library to incorporate contemporary titles, thus accommodating a variety of gaming preferences.
CD Projekt Group
GOG's affiliation deal with CD Projekt Group, a renowned game developer company and one of the leading game publishers, has been instrumental in shaping the platform into a DRM-free gaming paradise. CD Projekt Red's expertise and support have been pivotal in GOG's metamorphosis from a platform focused on classic games to a diverse library teeming with both vintage and modern gaming experiences.
Their very own Witcher series title, one of the group's registered trademarks, stands as a testament to CD Projekt Group's dedication to quality gaming, with CD Projekt Red being the CD Projekt Red games front company and driving force behind their successful cd projekt red games for the pc gamer community.
Expansion to Contemporary Titles
GOG evolved alongside the gaming landscape, starting to diversify its offerings in 2012 by including contemporary games in addition to its classic gems. This expansion strategy allowed GOG to cater to a wider audience, effectively bolstering its overall growth.
Through careful game selection and a focus on customer satisfaction, GOG captured the attention of modern game developers and secured a cherished place among global gamers.
DRM-Free Gaming Experience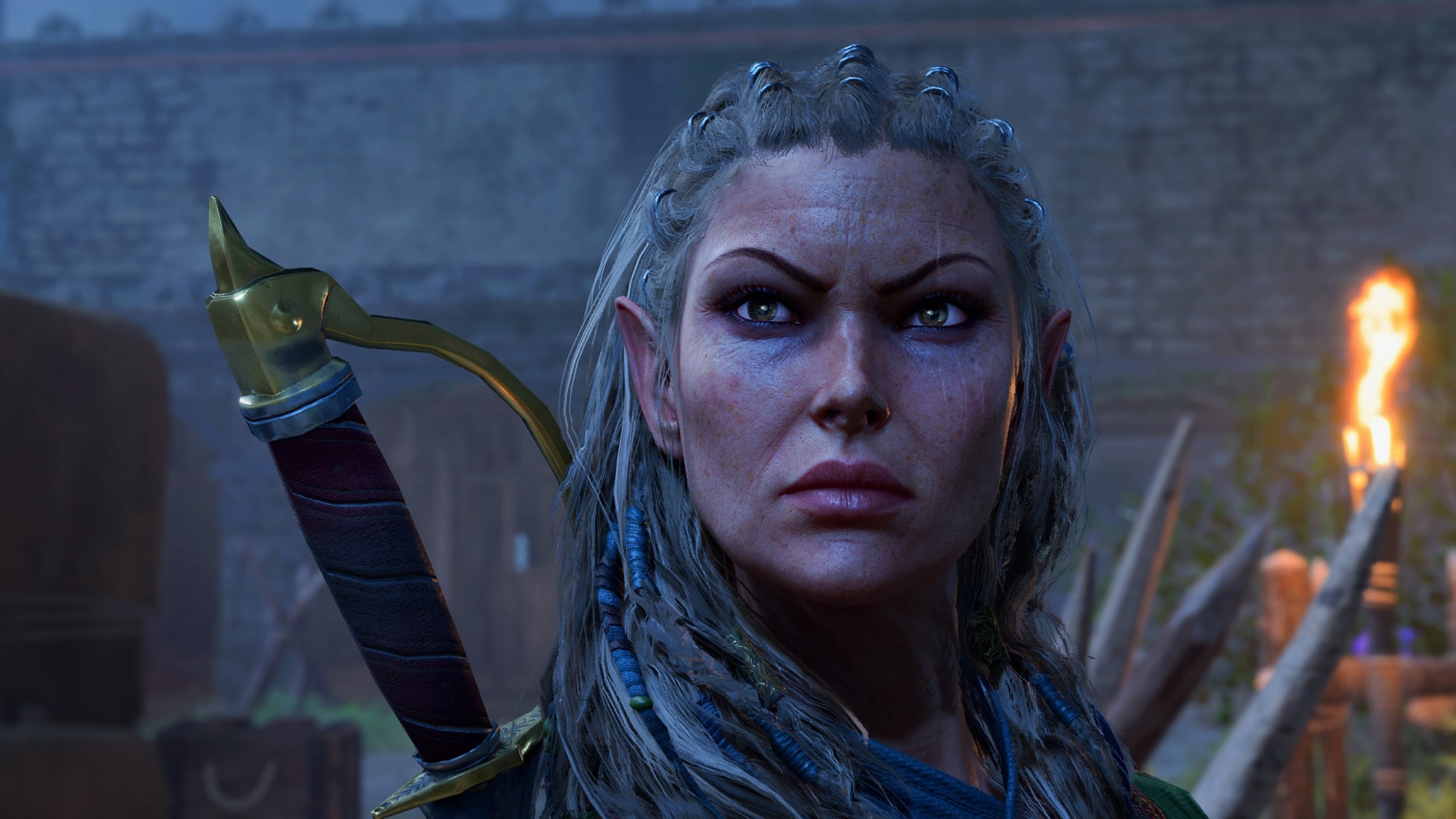 GOG's commitment to a DRM-free gaming experience is among its most appealing features. Digital Rights Management software (DRM software) is a technology employed by video game companies to protect copyrights and control access to digital video game content. While DRM may be well-intentioned, it often results in performance penalties, increased development costs, and limited gameplay across multiple systems, ultimately affecting both developers and gamers negatively.
Advantages of DRM-Free Games
Supporting DRM-free gaming, GOG presents numerous advantages to PC gamers. Eliminating the constraints of DRM allows gamers to enjoy their games without the hindrance of online activation servers or device compatibility limitations. Furthermore, DRM-free gaming supports the preservation of gaming history, ensuring that older games can be enjoyed by future generations and facilitating the study of gaming's cultural impact.
GOG Galaxy Client & GOG Games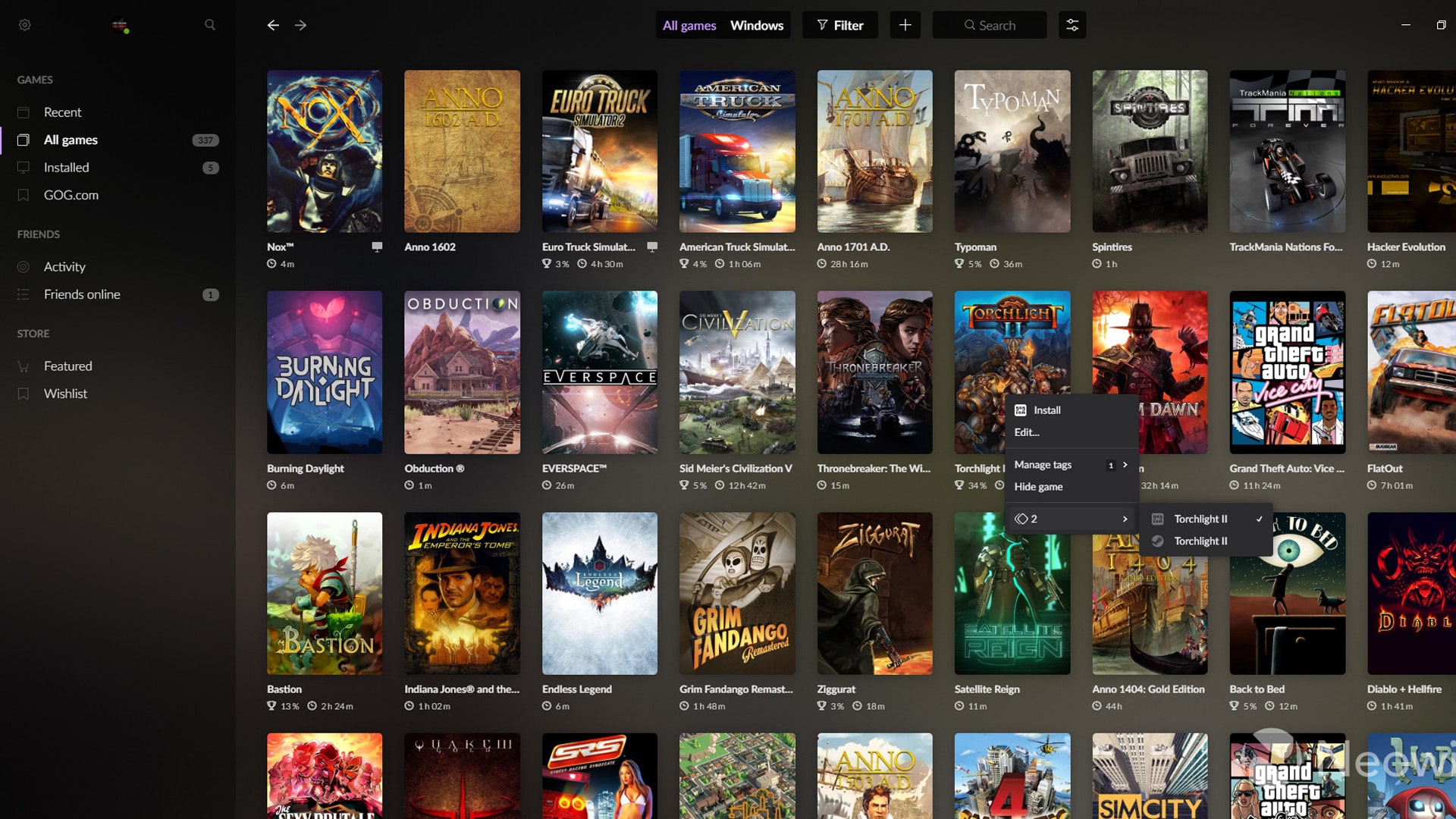 GOG Galaxy, the platform's desktop client, provides a comprehensive hub for gamers to connect and play with friends, create and oversee their game libraries and access a plethora of features. The launch of GOG Galaxy 2.0 Open Beta, available for both Windows and Mac, allows users to:
View game progress
Track achievements
See the online status of friends
Access games across multiple platforms
Moreover, GOG Galaxy enables synchronization of user accounts across competing platforms, fostering a cohesive gaming experience.
PC Games Library Management
GOG Galaxy's library management tools provide users with the ability to:
Organize and customize their game collections with ease
Create custom tags to manage their libraries
Use filters to search for specific game title or genres
GOG Galaxy also lets users personalize their gaming experience by adding custom game backgrounds and covers.
Multiplayer & Matchmaking
In addition auto updates to its library and account management search features, GOG Galaxy also supports multiplayer and matchmaking capabilities. Gamers can connect and play with friends across platforms like Xbox Live for cross-platform play, although GOG's version doesn't support connection with Steam players.
GOG Galaxy simplifies the process of becoming friends and joining multiplayer chat lobbies, facilitating easy connection with friends for shared gaming and chat sessions.
Game Selection on GOG
From timeless classics to fresh indie releases, GOG's game selection accommodates a broad spectrum of gaming tastes. With a vast library of games, GOG ensures that there's something for every gamer, whether they're delving into gaming history good old games, or exploring the latest releases.
Classic Titles Revival
GOG distinguishes itself from other platforms with its commitment to bringing classic pc games back for modern gamers. By preserving and restoring these treasured titles, GOG enables gamers to experience the rich history of video gaming on their modern systems. GOG's library boasts popular classic video pc games, and game genres such as:
Action
Adventure
Racing & sports
Role-playing
Shooter
Simulation
Strategy
This very site ensures the preservation of older games, software and gaming history for generations to come.
Indie Game Publishers and New Releases
GOG's support for indie games and new releases is a testament to the platform's dedication to promoting diverse and innovative gaming experiences. The selection process for indie games on GOG is thorough, responsible for ensuring that only the best games make it onto the platform.
GOG's growing library of indie games and new releases, with games such as Baldur's Gate 3, Inscryption, Stardew Valley, and Dorfromantik, showcases the platform's commitment to championing the latest in gaming.
Community and Support
GOG takes pride in cultivating an enthusiastic and supportive community for both gamers and enthusiasts. With forums to discuss GOG gaming experiences and a dedicated customer support team, GOG ensures that its users always have access to the resources they need.
GOG Forums
GOG's active chat, forums and chat are a treasure trove of information, assistance links, and camaraderie. Users, friends and developers can partake in conversations about:
games
technical issues
orders and payments
GOG Galaxy
The forums are managed and moderated to create and maintain a welcoming atmosphere for newcomers and veterans alike, encouraging open dialogue and constructive criticism.
Customer Support
The GOG customer support team is dedicated to guaranteeing user satisfaction. Through links to visit the GOG Support Center site, users can submit requests for assistance in various areas, such as:
Game technical issues
Orders and payments
Account and store-related inquiries
GOG GALAXY-related support
Although user experiences with GOG's customer support services can be mixed, the platform's dedication to resolving issues and providing assistance remains steadfast.
Sales and Promotions
The frequent sales events and bonus content on GOG make it an attractive platform for game purchases. With seasonal sales like Spring, Summer, Fall, and Winter, as well as smaller events like Halloween and Black Friday, GOG provides ample opportunities for gamers to play and snag great deals on their favorite titles.
Frequent Sales Events
The regular sales events on GOG provide discounts on a range of games and bundles, enabling gamers to grow their libraries affordably. From the Weekly Sale with discounts up to -90% to the GOG Anniversary sale, there is always an opportunity for gamers to find great deals on full versions of their favorite titles.
Keeping an eye on GOG's sales events page can lead to significant savings and an ever-growing collection of many games.
Bonus Content
Beyond sales events, GOG enriches game purchases with bonus content, including soundtracks, wallpapers, and additional game extras. This added content enhances the overall gaming experience, providing players with a little something extra to enjoy alongside their new game.
The bonus content to play varies depending on the game and promotion being played, ensuring that there's always something relevant, new, relevant and exciting to be played and discover.
GOG's Commitment to Privacy and Data Security
GOG distinguishes itself from other gaming platforms through its commitment to user privacy and data security. With a clear policy against spying and a focus on user control over personal data, GOG demonstrates a commitment to protecting its users and their information.
No Data Spying
Unlike some other platforms, GOG offers the following benefits:
Does not engage in data spying on users' computers or gaming habits
Does not collect unnecessary information
Does not share personal data with third parties
These practices ensure that users can enjoy their gaming experiences with peace of mind.
Control Over Personal Data
GOG enables users to manage their personal data with ease, offering privacy settings for data control and facilitating easy removal of imported data. With GOG, users can trust that their data is secure and their privacy respected.
Summary
GOG stands as a beacon of hope for gamers seeking a DRM-free gaming experience, a rich library of classic and contemporary titles, and a commitment to user privacy and data security. With its vibrant community, frequent sales events, and bonus content, GOG continues to shine as a digital platform that truly understands and caters to the needs of gamers and enthusiasts alike.
Frequently Asked Questions
Is GOG safe and legit?
GOG.com does not store personal account information, making it a safe and reliable website for gamers. It is a legit website, recommended for anyone looking to download, play or purchase games.
What is GOG used for?
GOG is a digital distribution company, store and download platform for video games and films, offering users DRM-free downloads of titles for Microsoft Windows, macOS and Linux. It has many games and also provides a library to access games and build a curated collection.
Why is GOG popular?
GOG's DRM-free gaming options, its wide variety of classic titles, good old games, and its optimized games for new systems are what make it a popular destination store for PC gamers. With its strong selection of games and focus on retro titles, GOG is an ideal choice store for those looking to jump into the history of PC gaming.
Is GOG better then Steam?
While Steam offers customers and friends a larger selection of games, more brand recognition and frequent sales, GOG focuses on DRM-free and classic games. This includes games from well known publishers like Ubisoft. Therefore, whether GOG is better than Steam ultimately depends on customers and friends' individual preferences and gaming needs.
What sets GOG apart from other gaming platforms?
GOG stands out from other platforms due to its DRM-free gaming, diverse library, and focus on user privacy and data security, making it a great choice for gamers.
Author Details
I have been creating gaming content since August 2013, and went full-time in 2018. Since then, I have published hundreds of gaming news videos and articles. I have had a passion for gaming for more than 30 years!
Ownership and Funding
Mithrie.com is a Gaming News website owned and operated by Mazen Turkmani. I am an independent individual and not part of any company or entity.
Advertising
Mithrie.com does not have any advertising or sponsorships at this time for this website. The website may enable Google Adsense in the future. Mithrie.com is not affiliated with Google or any other news organization.
Use of Automated Content
Mithrie.com uses AI tools such as ChatGPT and Google Bard to increase the length of articles for further readablity. The news itself is kept accurate by manual review from Mazen Turkmani.
News Selection and Presentation
The news stories on Mithrie.com are selected by me based on their relevance to the gaming community. I strive to present the news in a fair and unbiased manner.