A Comprehensive Review of Green Man Gaming Video Game Store
In the ever-evolving world of video games, finding the best deals and a reliable platform can be challenging. Enter Green Man Gaming, an online video game retailer that offers discounted game keys and a rewarding shopping experience. In this blog post, we will delve into the history of Green Man Gaming and discuss the features that make it a popular choice for gamers. So, let's get started on this comprehensive review of Green Man Gaming!
Key Takeaways
Green Man Gaming is an online video game retailer offering discounted keys and a secure, user-friendly shopping experience.
Customers benefit from discounts of up to 89%, exclusive offers for XP members, rewards programs and various payment methods.
Green Man Gaming provides multi-channel customer support and has implemented transparency initiatives to build trust with customers.
Disclaimer: The links provided herein are affiliate links. If you choose to use them, I may earn a commission from the platform owner, at no extra cost to you. This helps support my work and allows me to continue to provide valuable content. Thank you!
Understanding Green Man Gaming
Founded by Paul Sulyok and Lee Packham in 2009, Green Man Gaming started as a platform offering games at affordable rates. This online video game retailer provides users with discounted game keys for PC games and platforms such as:
Steam
Uplay
Origin
Epic Games Store
Green Man Gaming has become a popular destination for customers looking to buy games without breaking the bank, thanks to its consistent deals and discounts on buying games.
The company has broadened its product line over time, supplying customers with an array of meta products like game keys, consoles, and peripherals. Green Man Gaming utilizes similar technologies to other online retailers, ensuring a seamless shopping experience for its customers and constantly striving to improve meta products.
Founding and Growth
In 2010, Green Man Gaming initiated its trading operations with a novel game exchange model known as Capsule. The company's growth has been steady, and its founders have even received recognition for their contributions to the gaming industry. In 2014, Paul Sulyok was selected as one of the 100 most influential people working in the British video game industry.
The company has also witnessed its share of mergers, such as the one with Playfire in 2012. As Green Man Gaming continued to grow, the Capsule model was discontinued, and the company shifted its focus towards providing customers with a more comprehensive shopping experience, including partnerships with publishers and an increased product range.
Expansion into Publishing
Beyond its success as an online retailer, Green Man Gaming made inroads into the realm of game publishing. The company began publishing games for Xbox One, broadening its industry presence. Green Man Gaming's publishing endeavors focus on improving meta products and providing better deals and a wider selection of games and peripherals.
Their expansion into publishing has been met with enthusiasm from the gaming community. Green Man Gaming utilizes customer feedback and data analysis to improve content and refine the shopping experience for its users.
Shopping Experience on Green Man Gaming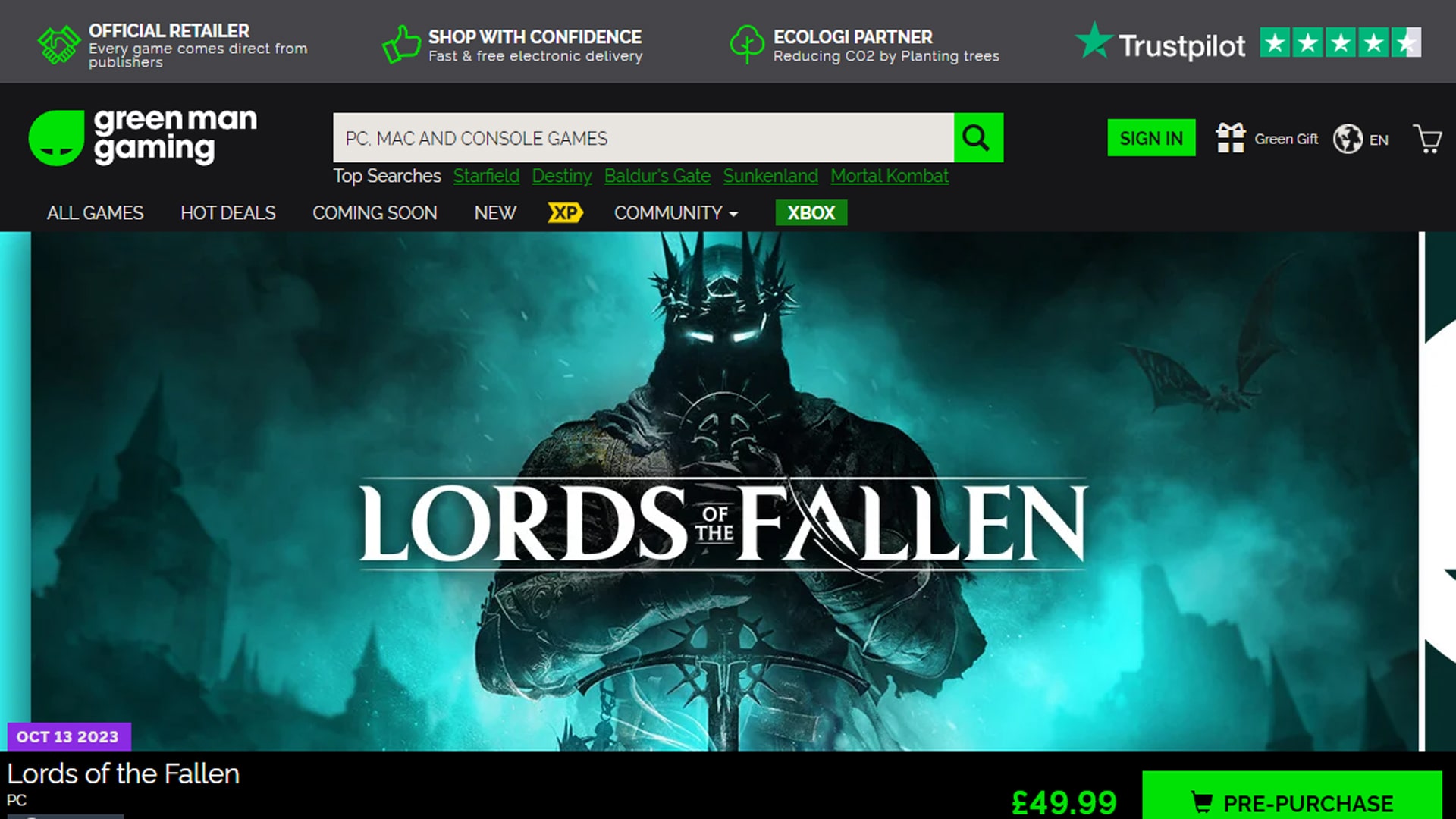 Green Man Gaming provides a user-friendly platform for gamers, showcasing a variety of game discounts and deals. The platform also rewards loyal customers with an XP program, which allows users to earn XP through purchases and unlock various tiers of benefits, such as additional discounts and exclusive offers.
Green Man Gaming offers:
Regular sales
Special discounts
Seasonal sales like the Summer Sale
Exclusive offers for XP members
The platform continually works to provide a safer experience for its users, ensuring that all transactions are secure and legitimate.
Discounts and Deals
Shoppers can discover a range of featured deals, new releases, and discounted games, with savings up to 80%, on Green Man Gaming. To stay informed about new releases and discounts, customers can subscribe to the Green Man Gaming newsletter and enable browser notifications.
Beyond seasonal sales, Green Man Gaming occasionally provides discounts as steep as 89% during special events. New releases also frequently receive discounts, ensuring that customers can access the latest games at a more affordable price.
XP Program
Green Man Gaming's XP program rewards customers for their purchases. As users accumulate XP, they unlock different tiers such as Bronze, Silver, and Gold, each offering various benefits and rewards. The program allows users to win free games through instant win games and vouchers, store credit and key giveaways, and exclusive offers specific to their tier.
Loyal customers can also invite friends to join the XP program using the XP Friend Invitation Pack, which grants a member of their squad access to XP Bronze. This feature not only rewards existing customers but also helps to grow the Green Man Gaming community, and who doesn't love more cookies in the form of rewards and perks?
Payment and Redemption Process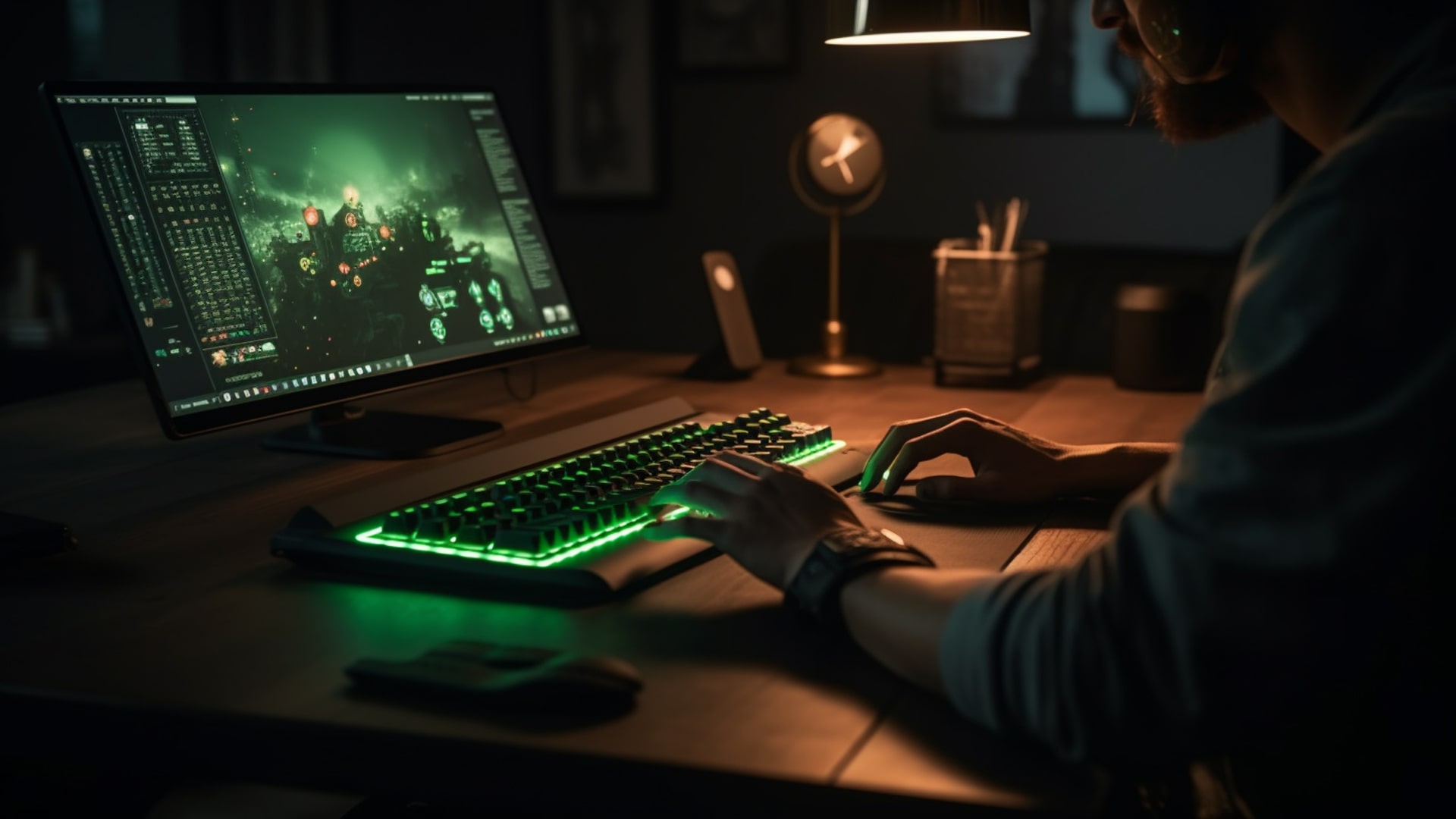 Green Man Gaming recognizes the need for a smooth payment and redemption process for its customers. The platform supports multiple payment methods, including:
Visa credit/debit
MasterCard credit/debit
American Express
Amazon Pay
Prepaid debit cards
PayPal
Bitcoin
This variety of payment services ensures that customers can easily complete their transactions.
The key redemption process on Green Man Gaming is straightforward and user-friendly. After purchasing a game, customers can redeem their redemption keys on platforms like:
Steam
Uplay
Origin
Epic Games Store
This streamlined process makes it easy for customers to access and enjoy their new games, as described in this article.
Supported Payment Methods
Offering a broad spectrum of payment methods, Green Man Gaming caters to its varied customer base. Customers can use:
Credit cards
Debit cards
PayPal
Amazon Pay
Prepaid cards
This flexibility allows customers to choose the most convenient option for them, including various cookie choices learn opportunities and optional cookies that provide features tailored to their preferences.
In addition to the variety of payment methods, Green Man Gaming enables customers to use multiple payment methods in a single transaction. However, the platform does not currently provide payment plans or installment payments.
Key Redemption
After a game purchase, customers can conveniently redeem their game key on Green Man Gaming. The platform provides clear instructions for key redemption, guiding customers through the process and making it simple to access their new games.
Green Man Gaming guarantees the legitimacy of their key sales, procuring keys from authorized publishers and official distributors. This assurance means that customers can buy and redeem game keys with confidence, knowing that they are purchasing from a trustworthy source.
Customer Support and Community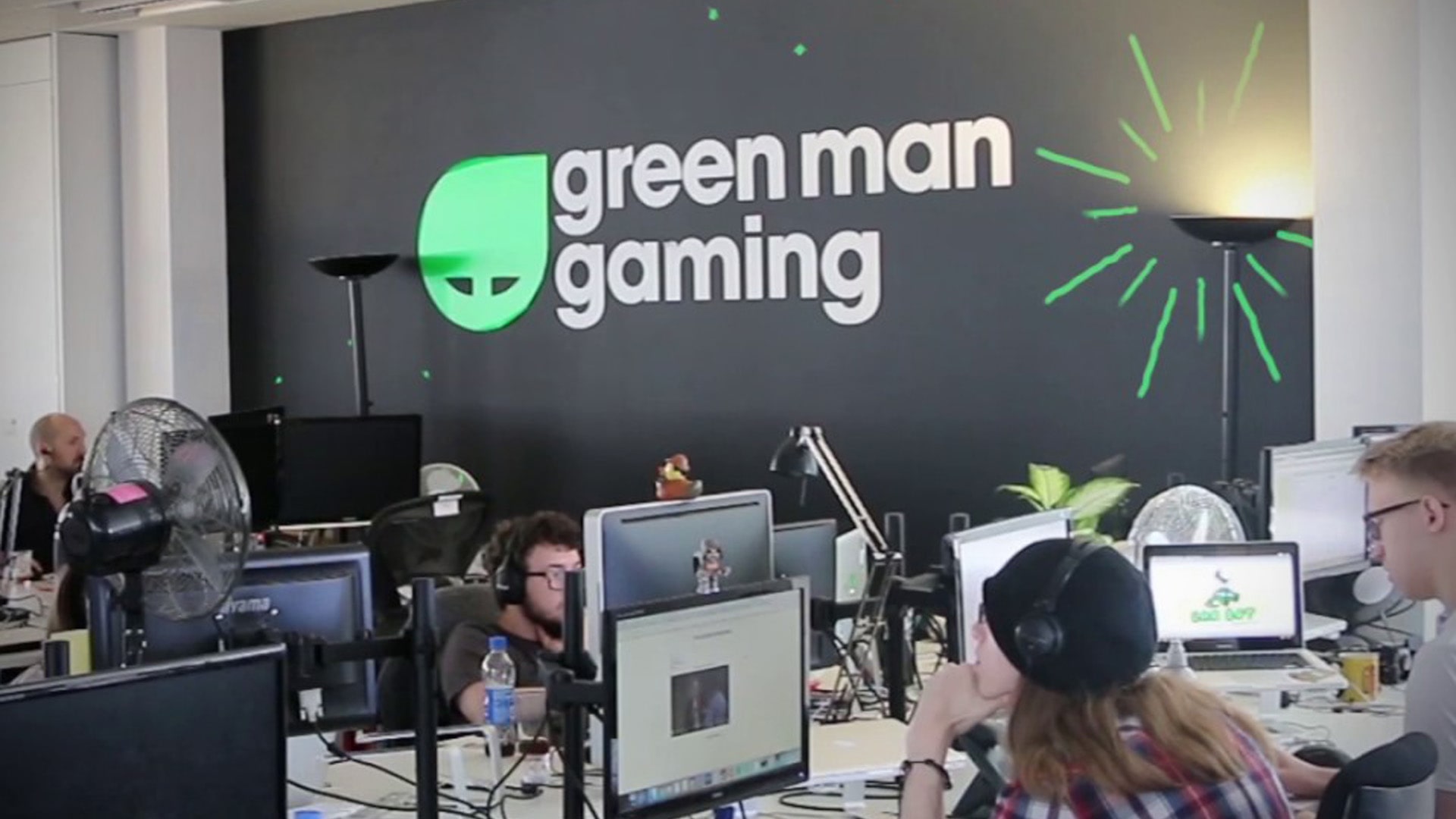 Committed to delivering outstanding customer support, Green Man Gaming provides assistance through multiple channels and maintains a dynamic social media presence. The company understands the importance of engaging with its community and fostering a positive relationship with its users.
Customers can contact Green Man Gaming for support through email, the website's comprehensive knowledge base, or social media platforms like Twitter, Facebook, and Instagram. This multi-channel approach ensures that customers receive timely and satisfactory resolutions to any issues they may encounter.
Customer Service Channels
Green Man Gaming offers multiple customer service channels for users requiring assistance. These channels include:
Submitting a support request on their website
Calling their phone number at 888-683-4919
Accessing their knowledge base and support tickets on their Zendesk page
Contacting Green Man Gaming's customer service via email at helpdesk@greenmangaming.com
While Green Man Gaming does not offer live chat support, their support ticket system ensures that customers receive prompt responses to their queries and complaints. The platform's customer support typically provides a first response within 12 hours and aims for full resolution within 24 hours.
Social Media Presence
Actively engaging with its community, Green Man Gaming maintains a presence on social media platforms such as Facebook, Twitter, and Instagram. The company shares relevant gaming content, advertises its products and offers, and interacts with its followers through comments and direct messages.
In addition, Green Man Gaming collaborates with influencers and gaming communities to reach a larger audience and foster a sense of community among its users.
When addressing criticism on social media platforms, Green Man Gaming takes a proactive approach, providing timely and satisfactory resolutions to customer issues. Their strategies include:
Responding promptly to customer concerns
Offering solutions and resolutions
Maintaining a friendly and helpful tone
Ensuring that all concerns are addressed quickly and effectively
These practices help Green Man Gaming maintain a positive reputation in the gaming community.
Addressing Controversy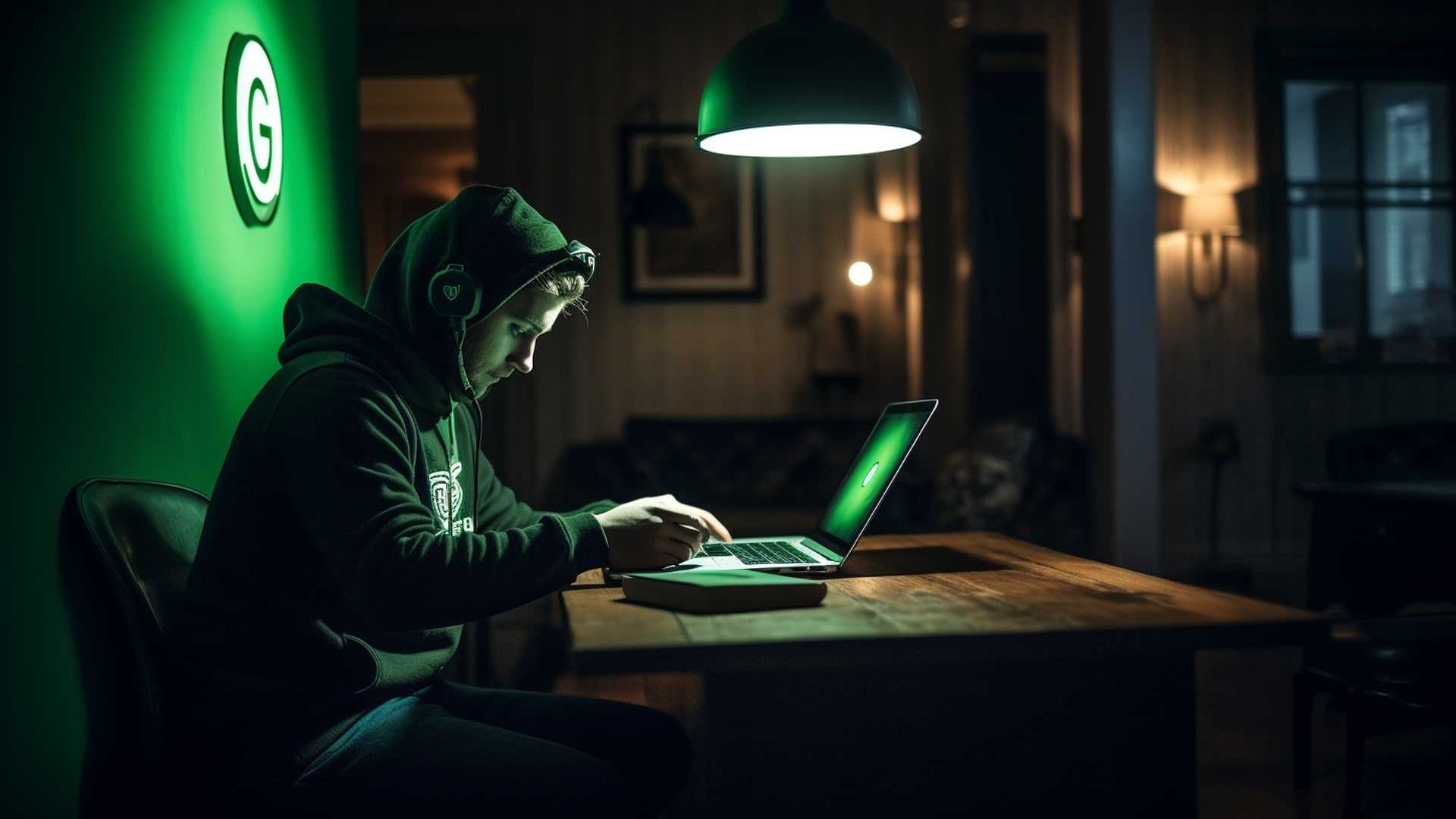 In the past, Green Man Gaming has encountered controversy concerning unauthorized key sales. The company has been accused of selling unauthorized game keys sourced from unofficial or illicit distributors. Entities like CD Projekt Red were vocal in their criticism of Green Man Gaming's practices.
Nonetheless, Green Man Gaming has implemented measures to tackle these issues and enhance transparency in its operations, including information controls. The company now identifies key sources on game store pages, providing customers with more information about their purchases and ensuring legitimacy.
Accusations and Response
Accusations were made against Green Man Gaming for selling unauthorized game keys for titles from Activision, Ubisoft, and CD Projekt Red. In response to these allegations, the company announced that it would publish the source of each key they sell, as a result of the controversy surrounding the sale of unauthorized game keys.
Aiming to ensure the legitimacy of their key sales and retain customer trust, Green Man Gaming enhances transparency and provides more detailed information about the origins of their game keys.
Transparency Initiatives
Dedicated to transparency, Green Man Gaming openly shares information with its users about collected data and the origin of game keys. The company verifies the origin of their game keys by procuring them from authorized publishers and official distributors, guaranteeing that the keys they offer are valid and acquired through legitimate channels.
Green Man Gaming's store pages now indicate the source of game keys and the anticipated delivery time. Through these transparency initiatives, Green Man Gaming strives to instill trust in its customers when they make purchases on the platform.
Summary
In conclusion, Green Man Gaming has established itself as a popular online video game retailer, offering discounted game keys, a rewarding shopping experience, and a commitment to customer support. Despite facing controversy surrounding unauthorized key sales, the company has taken measures to address these issues and increase transparency. With its wide range of products, engaging XP program, and multiple payment options, Green Man Gaming is an excellent choice for gamers looking to expand their library while saving money.
Frequently Asked Questions
Is Green Man games legit?
Yes, Green Man Gaming is a legit store with a Trustpilot score of 4.5 out of five stars and offers deals on the newest games on their site, as well as assisting with publishing smaller team's games.
How is Green Man Gaming cheap?
Green Man Gaming is known to purchase cheap keys from third parties which leads to cost savings for consumers, though the creators are not rewarded with revenue.
Who is the CEO of Green Man Gaming?
Paul Sulyok is the Founder and CEO of Green Man Gaming, having been named one of the 100 most influential people in the British video game industry in 2014.
What platforms does Green Man Gaming offer game keys for?
Green Man Gaming provides game keys for Steam, Uplay, Origin, and Epic Games Store.
Author Details
I have been creating gaming content since August 2013, and went full-time in 2018. Since then, I have published hundreds of gaming news videos and articles. I have had a passion for gaming for more than 30 years!
Ownership and Funding
Mithrie.com is a Gaming News website owned and operated by Mazen Turkmani. I am an independent individual and not part of any company or entity.
Advertising
Mithrie.com does not have any advertising or sponsorships at this time for this website. The website may enable Google Adsense in the future. Mithrie.com is not affiliated with Google or any other news organization.
Use of Automated Content
Mithrie.com uses AI tools such as ChatGPT and Google Bard to increase the length of articles for further readablity. The news itself is kept accurate by manual review from Mazen Turkmani.
News Selection and Presentation
The news stories on Mithrie.com are selected by me based on their relevance to the gaming community. I strive to present the news in a fair and unbiased manner.