WTFast Review 2023: VPN vs. Gamer's Private Network
The world of online gaming can be frustrating when faced with lag, high ping, and unstable connections. Enter WTFast, a Gamers Private Network (GPN) designed to optimize your gaming experience and help you stay ahead of the competition. In this WTFast review, we'll dive into the nitty-gritty of what WTFast is, how it works, and whether it's worth your investment. Let's get started!
Key Takeaways
WTFast is a Gamer's Private Network that optimizes online connections for gaming traffic, resulting in improved latency and packet loss.
Compatible with over 1000 games including Fortnite, PUBG, Dota 2 & more. Supports Windows/ASUS routers/PC/Xbox/PS4 platforms.
This WTFast review takes the service for a test run and shares the results of the effects on ping.
Offers subscription plans starting at $9.99 per month plus a 7-day free trial. Optimized performance proven through real-world testing results.
Disclaimer: The links provided herein are affiliate links. If you choose to use them, I may earn a commission from the platform owner, at no extra cost to you. This helps support my work and allows me to continue to provide valuable content. Thank you!
Understanding WTFast: A Gamer's Private Network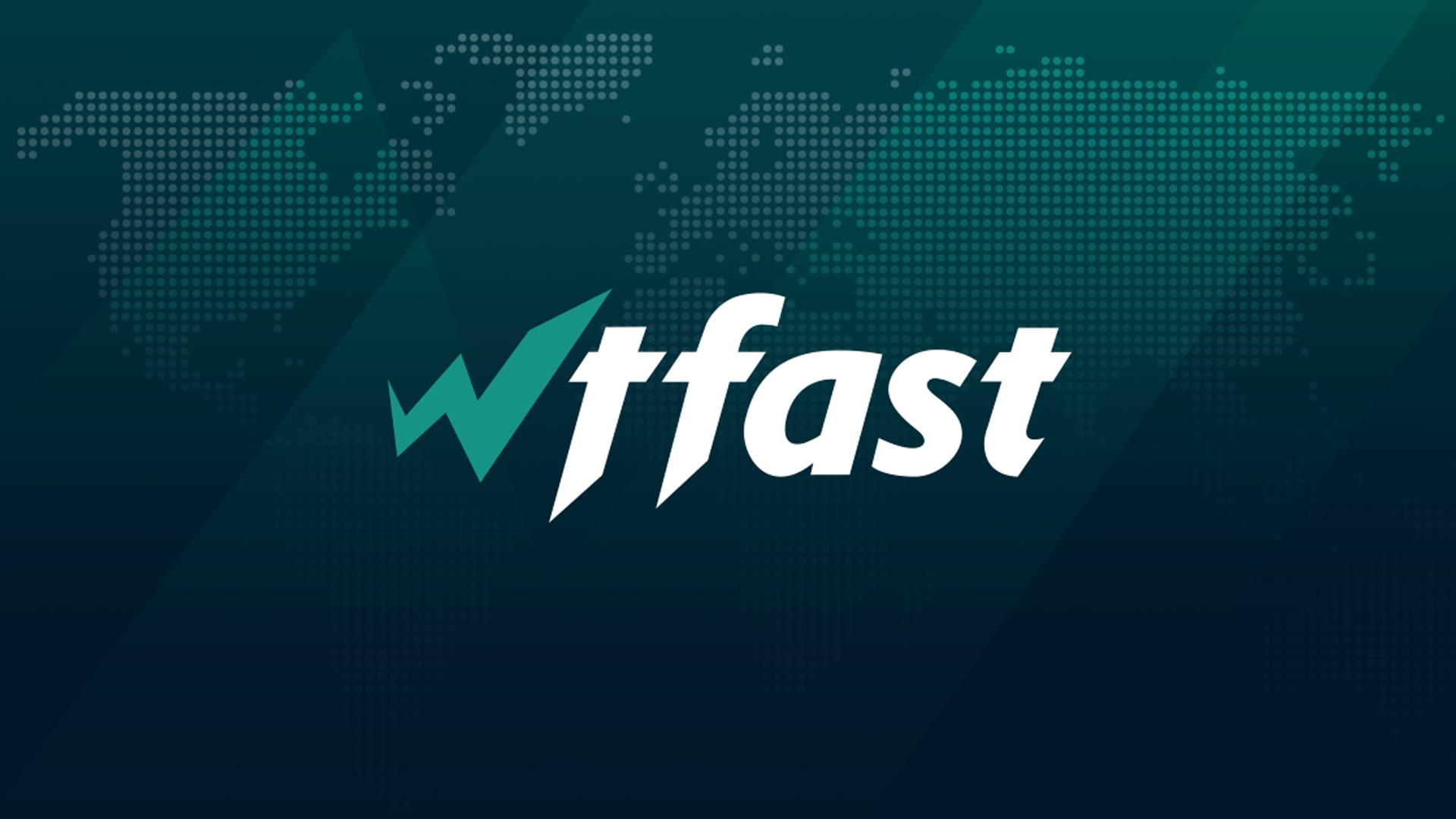 What exactly is a Gamers Private Network, you may ask? GPNs are designed with a specific purpose in mind: to optimize online connections for gaming traffic. They're different from traditional virtual private networks (VPNs). WTFast, founded in 2009, operates as a GPN by providing a more seamless gaming experience by identifying the most efficient and reliable route to game servers. This ultimately leads to decreased latency and packet loss, ping dropped, enhancing your overall online experience.
The Canadian company has built a solid reputation over the years, providing satisfactory network solutions to its customers and proving itself as a legitimate service. Considering a GPN for a better gaming experience? Discover how WTFast works and the games it supports as you continue reading.
How WTFast Works
WTFast's primary function is to offer a reliable and speedy connection from your device to the game's server. In the process, it avoids the usual routes to the game's server which may be slow or congested, thereby lowering latency. You can conveniently sort the servers by location or ping, allowing you to identify the optimal choice for your custom game.
WTFast utilizes machine learning to determine the most efficient route to gaming servers based on the user's activity over a prolonged period. Over time machine learning will keep reducing the ping when using the software.
Be aware, though, that WTFast doesn't support simultaneous connections. The straightforward process of launching games with WTFast enables you to spend less time on settings and more time enjoying lower ping in your online service games.
Supported Online Games
The range of supported games is a significant factor to consider when selecting a GPN. The good news is that WTFast is compatible with over 1000 games, and the developers are continually expanding the list of supported games.
This means that you're likely to find your favourite titles optimized for use with WTFast, enhancing latency and minimizing lag for an optimal experience. WTFast supports a variety of popular games, including:
Fortnite
PUBG
Dota 2
CSGO
League of Legends
World of Warcraft
Diablo IV
Additionally, it is compatible with games hosted on Steam, Epic Games Store, and other digital platforms.
Platform Compatibility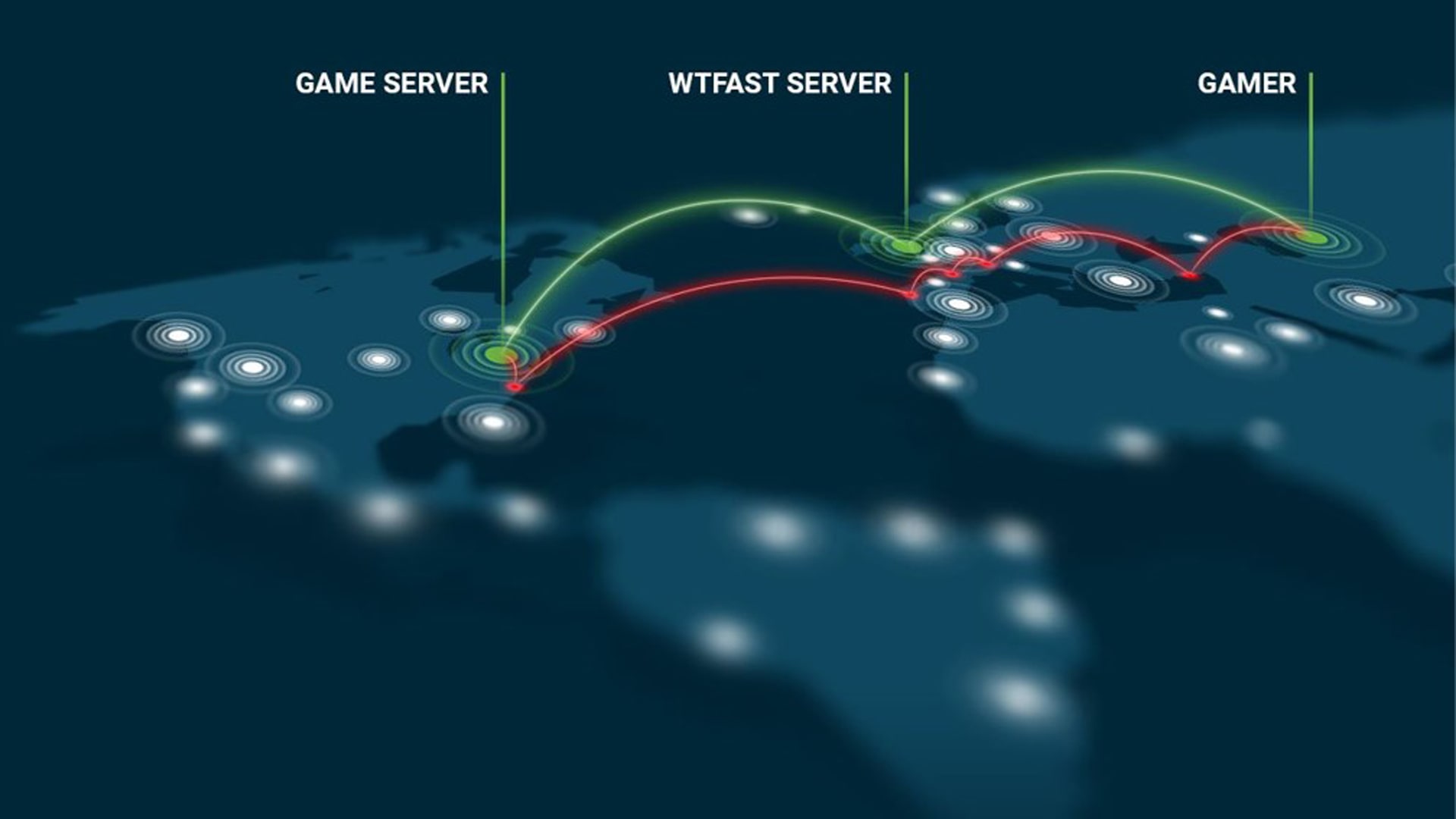 When it comes to platform compatibility, WTFast works with Windows and ASUS routers, while macOS users need to install Windows via Boot Camp.
This may be a drawback for some gamers, but the benefits of optimized gaming performance could outweigh the inconvenience of installing Windows on a Mac. As a macOS user contemplating WTFast. Despite this limitation, WTFast's compatibility with popular gaming platforms and devices makes it a viable option for many gamers.
Routers with WTFast can be used to improve the gaming experience on PC, Xbox, and PS4. This will help reduce lags and increase the speed of the game.
Installation Process
Installation of WTFast is simple, with an automatic gaming connection path and manual server selection options available. The system requirements for installing WTFast are as follows:
Operating System: Windows 7 or higher
RAM: 512 MB
Hard Disk: 70 MB
Processor: Intel Dual Core or higher
A step-by-step guide is available for installing WTFast on different platforms, which can be accessed on the Quick Start Guide page of the WTFast website. I recommend installing Windows to reduce latency.
Even though troubleshooting gaming connection problems, incomplete installation, and compatibility issues with some games or platforms are common during WTFast's installation, the Pathfinder system in the automatic connection path auto-selects the ideal connection route for your game traffic, promising the best gaming performance.
Key Features and Benefits
With WTFast, gamers can enjoy a range of features tailored to enhance their online gaming experience. These include:
Decreased latency
Optimized web traffic path
Real-time network analysis
Intelligent network to enhance the gaming experience, with reduced latency, lower ping, and fewer lost packets
Optimization of PC performance
Minimizing high ping issues
Storing last game settings and clearing RAM to enhance PC performance
WTFast's real-time network analysis offers gamers a number of advantages, such as:
Optimizing their internet connection for gaming
Evaluating the network route between the gamer and the server, mitigating latency, packet loss, and jitter
Resulting in a more reliable experience with decreased lag and improved responsiveness
Helping gamers select the most suitable server for their location, thereby optimizing performance and providing an effective network solution.
Gaming Performance Improvements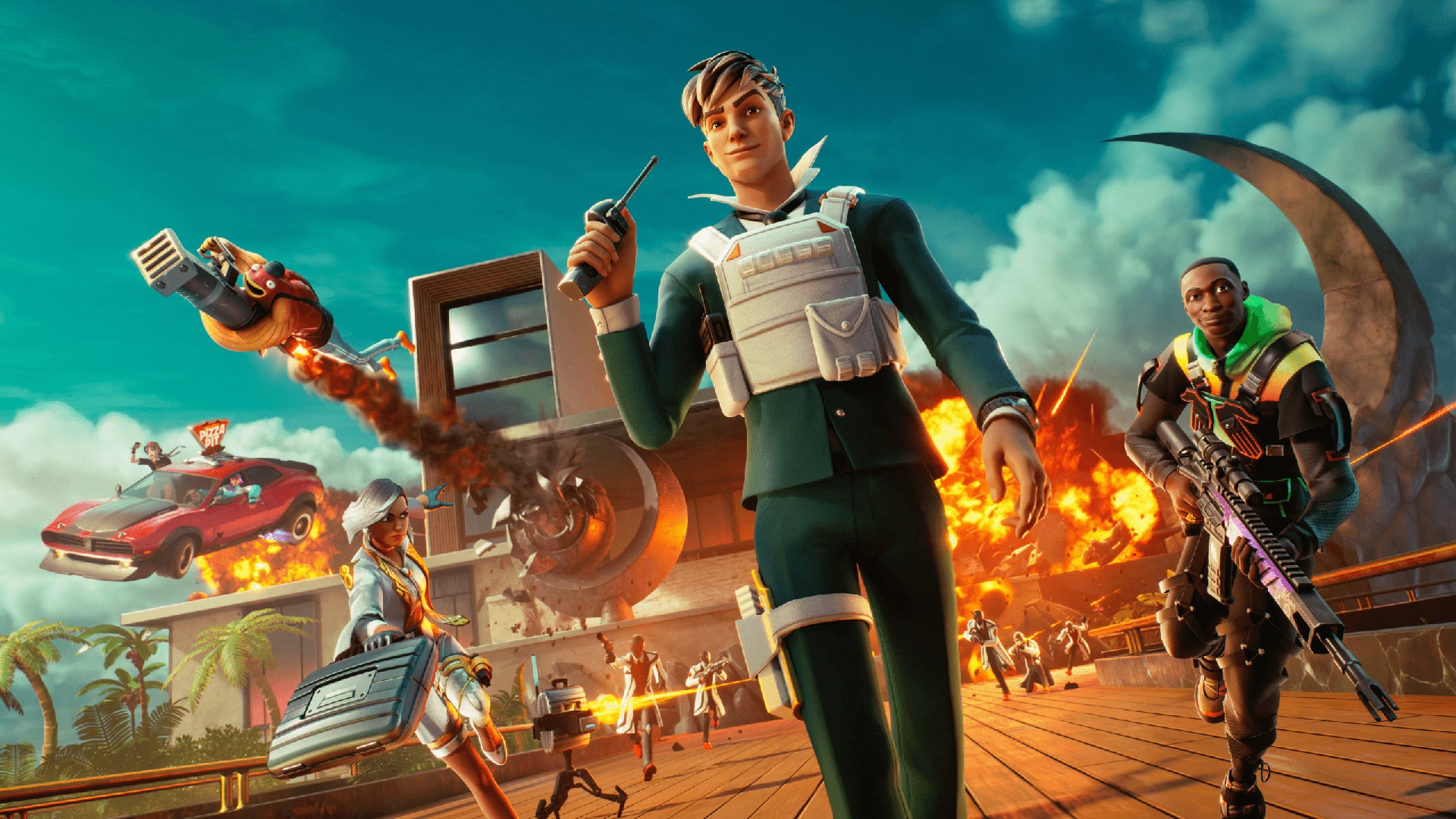 WTFast operates by selecting the most efficient route to the gaming server, consequently leading to a reduction in latency and fewer lost packages during gaming sessions. The gaming performance improvements depend on the location and server location, but WTFast has been reported to be effective for many games. Noteworthy improvements in performance have been observed with WTFast in games including:
Fortnite
PUBG
Dota 2
CSGO
League of Legends
WTFast optimizes the connection between the player and the server by constructing an optimized pathway for data transmission. It automatically and dynamically optimizes connections for gamers, regardless of the game server's location. By selecting a WTFast server close to the game server, latency is significantly reduced and overall gaming performance is enhanced.
Gamers Private Network
Unlike a typical Virtual Private Network, WTFast is the optimized traffic path for gamers. While a typical VPN focus on securing your online activity, or helping you bypass geo restrictions to platforms like Netflix.
With a single account, you can make WTFast work to establish a reliable path to online games with optimized network settings. The way it accomplishes this is by routing simultaneous connections to a game server through the WTFast servers that are placed throughout the world. This ensures the best connection to a server when you play online.
Optimizes Game Connection Data
WTFast optimizes connection data by reducing the number of "hops" to a game server. A "hop" refers to the number of servers a connection must pass through when connecting to other servers on the internet. Each hop can introduce potential delays or packet loss, negatively impacting the gaming experience.
WTFast, however, uses its advanced technology to identify and establish the most efficient route to the server. This route minimizes the number of hops, thereby reducing latency and potential packet loss. As a result, it smoothens the gaming experience by providing a more reliable and faster connection.
Gives An Edge In Competitive Games
When using a paid WTFast subscription compared to the free version, the software ensures even smoother connection data delivery, which can give you an edge in competitive online games when you play games like Team Fortress.
During a test run for this WTFast review, the ping dropped an additional 20-30% when using the paid version compared to the free trial.
Pricing, Plans, and Free Trial
While WTFast is not a complimentary service, it offers subscription plans beginning at $9.99 per month and as low as $8.33 per month for a one-year plan. This pricing is more costly in comparison to other GPNs, such as Mudfish. However, the benefits of WTFast's gaming optimization features may justify the higher cost for serious gamers.
Here are some key points that might influence users to try out WTFast:
WTFast offers a free trial period where users can use the service for 1 hour per day without any charges. This is a great way to test out the service and see if it improves your gaming experience. And the best part? No credit card information is required for this trial.

For those who are willing to provide their credit card information, WTFast offers a 3-day uninterrupted trial. This means you can use the service as much as you want for these three days, and if it's not for you, you can cancel anytime without incurring any charges.

In the near future, WTFast will be releasing a new user interface/user experience (UI/UX). This update promises to be pretty cool and should significantly enhance the user experience. It might be beneficial to go over this new UI/UX to fully understand how it works and how to get the most out of it.
If you're unsure about committing to a subscription, WTFast offers a 7-day trial that allows you to try the service with no risk. No credit card or payment information is necessary, simply create an account and experience the difference WTFast can make in your gaming performance.
Payment Options
WTFast offers varying payment options depending on the country, allowing gamers to choose the most suitable option for their needs. In the United States, the payment options for WTFast include Visa, Mastercard, and PayPal.
Comparing WTFast to Traditional VPNs
WTFast differs from traditional VPNs in that it is a GPN, which optimizes game connection data without masking or altering your IP address or network settings.
This means it focuses on optimizing gaming performance rather than providing security and privacy features. Unlike a typical VPN, WTFast does not route traffic through various servers, therefore not impacting the overall internet speed.
While other VPNs may be more suitable for users seeking anonymity, bypassing geo-restrictions, or encryption of their data, WTFast excels in providing a smooth and enhanced experience by reducing latency and optimizing traffic paths specifically for gaming.
Security and Privacy Concerns
Keep in mind that WTFast doesn't provide data encryption or anonymity, making it unsuitable for privacy concerns or bypassing geo-restrictions. WTFast never masks your IP address.
When using WTFast's website, they collect information such as your IP address. WTFast does not disclose any user information to third parties and strives to maintain the optimal uptime and reliability of its servers.
For gamers primarily concerned with improving their online experience, WTFast's focus on gaming optimization makes it a suitable choice. However, gamers seeking comprehensive privacy and security features may need to explore other VPN solutions.
Customer Support and Resources
WTFast provides customer support through Twitter and various online resources but lacks live chat support. You can also submit support tickets through https://wtfast.zendesk.com/.
Customers can contact WTFast via X (formerly known as Twitter) by sending a direct message to their Twitter handle @wtfast. In addition to social media support, WTFast provides a variety of online resources such as FAQs, tutorials, and a knowledge base to assist customers.
Despite the absence of live chat support, which might be a drawback for some gamers, WTFast's active Twitter presence and varied online resources show its dedication to assisting and guiding its customers.
Areas for Improvement
WTFast could improve its customer support by implementing live chat and providing more extensive online resources. Live chat offers a more personalized and interactive support experience, allowing gamers to receive immediate assistance and resolve their issues promptly. Enhancing customer support through live chat would not only satisfy existing customers but also attract potential gamers who value responsive and efficient assistance.
Alongside live chat, WTFast can consider enhancing its server network, providing an auto-select option, optimizing real-time communications, offering configuration tips, and conducting regular performance testing to better serve its users. By addressing these areas for improvement, WTFast can further solidify its position as a leading GPN solution for gamers.
Real-World Testing and Results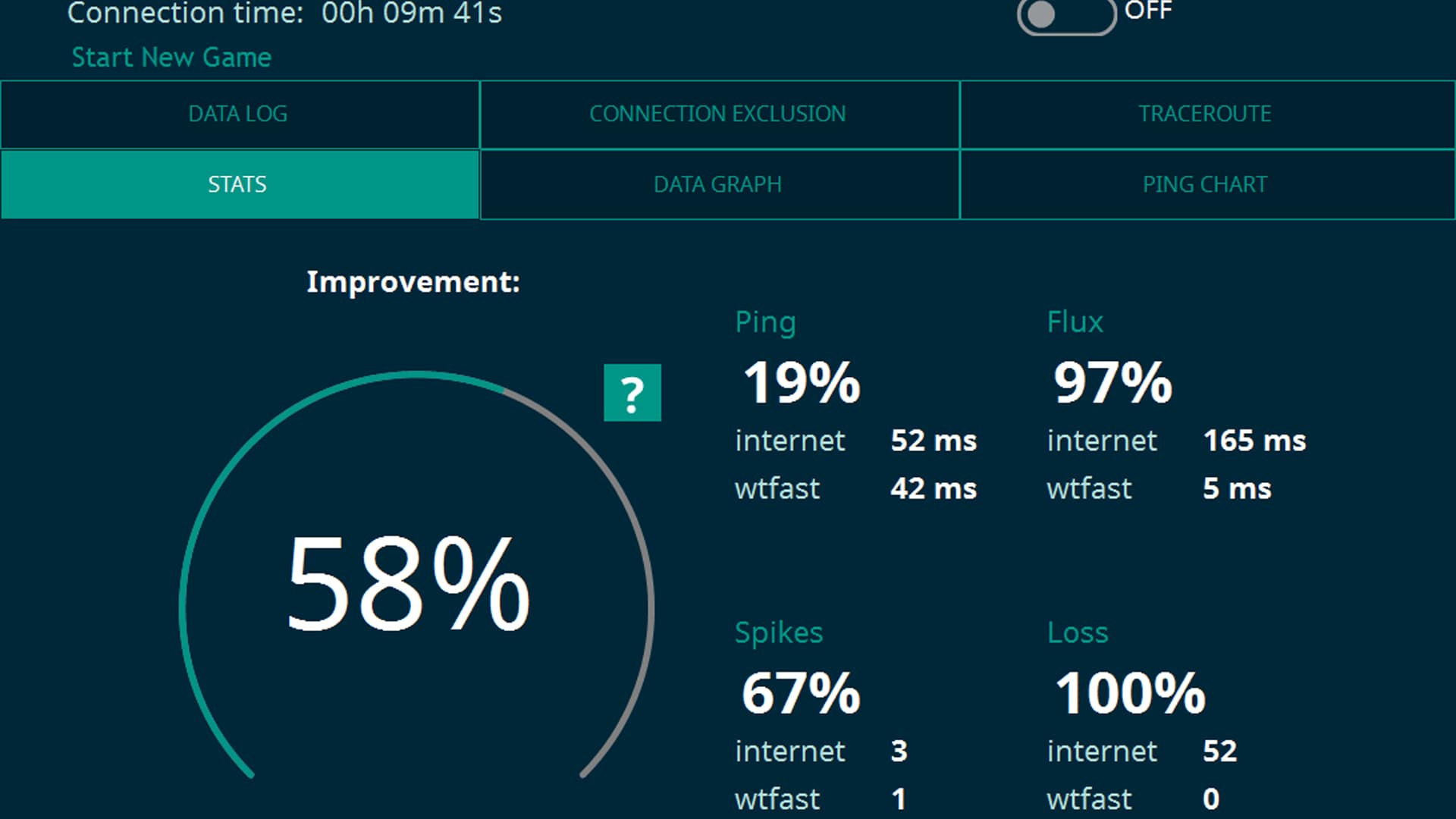 Real-world testing validates that WTFast can enhance the online gaming experience with its optimization features and widespread server distribution. While performance enhancements vary depending on the location and server location, WTFast has been reported to be effective for many games, including:
Fortnite
PUBG
Dota 2
CSGO
League of Legends
Despite its relatively higher price compared to other GPNs and VPNs, WTFast's focus on gaming optimization and its proven track record in enhancing gaming performance make it an attractive option for serious gamers.
Summary
In conclusion, WTFast is a powerful GPN solution for gamers seeking to optimize their online gaming experience. With its dedicated focus on gaming traffic, extensive game support, and a range of features designed to reduce latency and improve performance, WTFast has proven itself as a valuable tool for gamers worldwide.
While it may not offer the security and privacy features found in other VPNs, its commitment to gaming optimization and its growing community of satisfied gamers make it a worthy investment for those looking to gain a competitive edge in the world of online gaming. The verdict WTFast is not necessary but nice to have.
Frequently Asked Questions
How much does a WTFast subscription cost?
WTFast offers various subscription plans, with prices starting at $9.99 per month. They also provide a 7-day free trial for new users to test the service.
Can I use WTFast for free?
Yes, you can use WTFast for free. All users can try the WTFast PC Client for free for 60 minutes every day and the WTFast Mobile app for free with no payment required. Free usage for the Router product is also given for 1 hour a day.
What is the difference between a VPN and a Gamer's Private Network (GPN)?
A VPN (Virtual Private Network) is designed to protect user privacy and security online by masking the user's IP and encrypting data traffic. On the other hand, a GPN (Gamer's Private Network) like WTFast is specifically designed to optimize online gaming traffic, resulting in reduced lag, improved latency, and minimized packet loss.
Author Details
I have been creating gaming content since August 2013, and went full-time in 2018. Since then, I have published hundreds of gaming news videos and articles. I have had a passion for gaming for more than 30 years!
Ownership and Funding
Mithrie.com is a Gaming News website owned and operated by Mazen Turkmani. I am an independent individual and not part of any company or entity.
Advertising
Mithrie.com does not have any advertising or sponsorships at this time for this website. The website may enable Google Adsense in the future. Mithrie.com is not affiliated with Google or any other news organization.
Use of Automated Content
Mithrie.com uses AI tools such as ChatGPT and Google Bard to increase the length of articles for further readablity. The news itself is kept accurate by manual review from Mazen Turkmani.
News Selection and Presentation
The news stories on Mithrie.com are selected by me based on their relevance to the gaming community. I strive to present the news in a fair and unbiased manner.